Nyonje beats four-time national champ Magana at Kisumu Open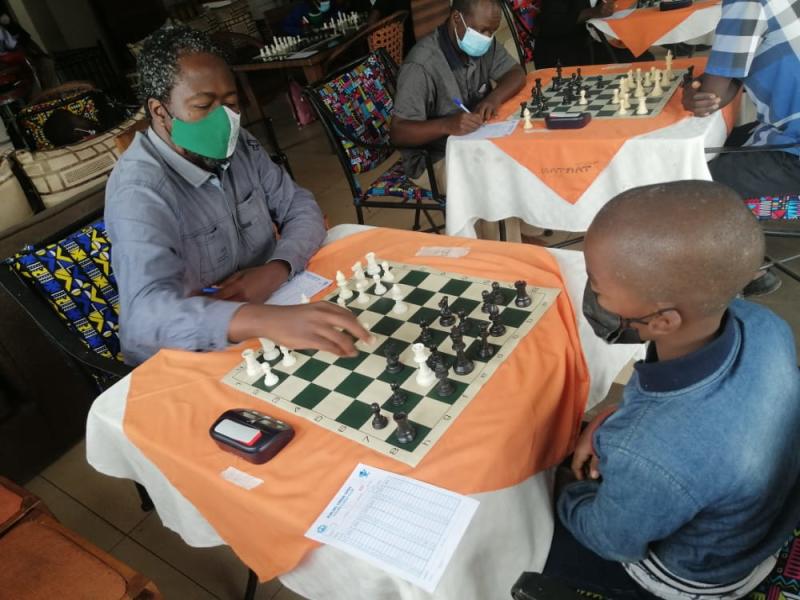 Dominic Nyonje of Kisii University is the 2021 Kisumu Open Rapid Chess tournament champion.
Nyonje beat four-time national champion Candidate Master Ben Magana to win the top prize of the tournament played over the weekend.
Nyonje edged out Magana who plays for KCB Chess Club 1-0 in round four to finish top with six wins and a tie break of 33 points.
The Kisii University student finished unbeaten after also defeating Nicholas Orondo, Sinoyoa Evans, Erick Nyabota and Brian Mwangi. He drew against Lourdes Young and Jacob Onditi.
Magana, fresh from winning the Nakuru Chess Open last month finished second also with six wins but with a tie break of 25 points.
The 2019 Kenya National Blitz Chess champion edged out Emmanuel Hawi, Griffin Mark, Amor Imani, Ben Obera, Evans Sinoya and Nicholas Orondo while losing to Nyonje.
Steve Okeyo of Victoria Chess Club finished third with five wins and a draw.
Prudence Mwangi of Masinde Muliro University finished as the best ranked lady with four wins followed by Vanessa Simiyu of Maseno University as Rishit Ravat of Kisumu Senior Academy finished as the best overall top junior player.
James Emanikor finished as the best player from Western Kenya, Ruben Curtis topped in Under-10 category with Amor Imani topping in Under-18 category.
Kisumu Chess Club Secretary General Dismas Oketch said the national chess event was a success and encouraged more institutions both tertiary and schools to introduce chess for the development of the sport in western region.
"Through chess, students improve their general learning skills; learn important social and interactive skills and an important array of intellectual skills," said Oketch.