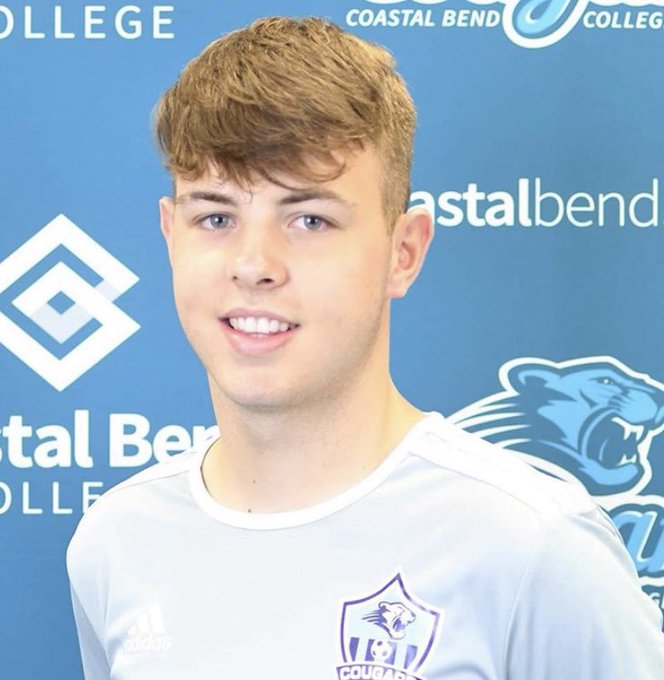 Joe Aspinall, a 19-year-old footballer who moved to America from England on a scholarship has died a few weeks after learning he had blood cancer.
Aspinall attended Coastal Bend College in Texas and passed away at Huddersfield Royal Infirmary on Wednesday, June 10.
SEE ALSO: Aubameyang's new Arsenal contract offer revealed
His parents paid tribute to their son, whom they described as fit and healthy. His dad Brendan, penned a touching tribute released by a friend of the family.
Here's his tribute as seen on English media.
"Our fantastic 19-year-old fit and healthy son Joseph passed away on June 10 in intensive care at Huddersfield Royal Infirmary. He had been studying a soccer scholarship at Coastal Bend College in Texas until we brought him home at the start of lockdown.
SEE ALSO: Man United latest Sancho transfer proposal and Dortmund response
He became unwell in early May and was admitted to hospital on the 25th. Following initial tests they found he had a haematological malignancy (blood cancer) that caused blood clots in his spleen and fatally, his lungs. He was taken to intensive care on June 5 and despite a very brave fight and always remaining calm, he sadly couldn't prevent the clots causing his heart and lungs to be unable to cope. He was comforted at the end by his parents, sister and brother.
We have had hundreds of messages from people whose lives he had touched. His school friends, football and cricket teammates, work friends and his recent American college friends. We are a private family and are so proud of Joseph and following all the messages of support have realised what a special part of so many lives he was and we will get strength from this. One of his school friends, Charlotte and two of his close cousins Ella and Billy have wanted to show their respects by doing fundraising events and we find these efforts amazing and very thoughtful.
We are in shock and devastated by the past fortnight's events but would like to thank the staff at HRI and the support of family that has helped us through…"