Kabarak duo set for Australia games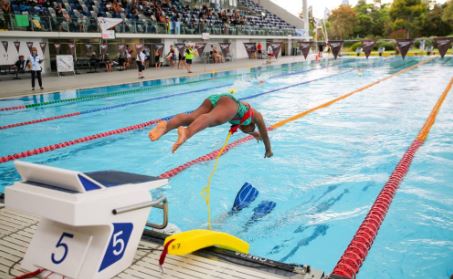 After conquering the inaugural Africa Life-saving Swimming Championships in Agadir, Morocco last year, Kabarak University students Zilpa Okoth and Philip Kipkazi have been selected to represent Kenya in the World lifesaving Championships to be held in Adelaide, Australia.
The two are among 12 athletes who will represent Kenya in the event from November 16 to December 2.
According to the Kenya Life-Saving Federation Secretary General Martin Maina, they are using the event to prepare for next year's All Africa Games to be held in Casablanca, Morocco in October, where Life-saving will feature for the first time.
"The team is quite new but with talented young athletes, we are using the Australia trip to prepare for the next year's All Africa Games, which for the first time, the lifesavers will participate," said Maina.
The federation has named a squad of 28 athletes for the senior and junior national teams.
"The national team has 12 athletes; six male and six female while the youth team will have eight men and eight women. We shall also have an open team and team officials, all totalling to 34 people," added Maina.
In Morocco last year, Okoth and Kipkazi conquered the more fancied Egyptians and Moroccans to win crucial medals that saw them book a place in the national team.
Okoth, 24, who is a Fourth Year student in the School of Medicine and Health Sciences, won three medals; gold in Surf Board Rescue, silver in 90 metres Relay and a bronze in Rescue Tube Rescue (RTR) for the first time in a serious and competitive assignment.
On his part, Kipkazi, who is pursuing a Bachelor's Degree in Business Economics and Mathematics, won bronze medal in Surf Board Rescue.
"This requires a lot of training and discipline in order to achieve these levels besides proper dieting," Okoth said.