Premium
What is a hamstring injury? Why is it so bad for athletes?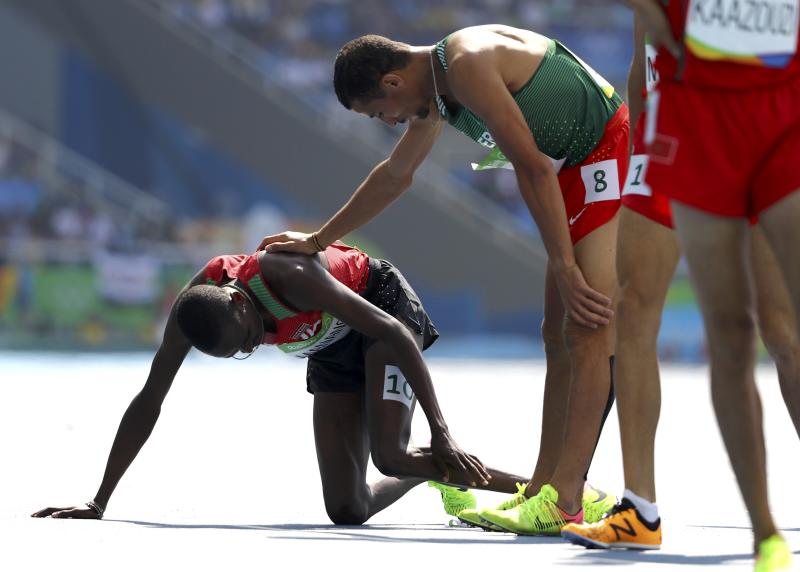 For most sports fans, one of the worst news to receive is that of their favourite athlete sustaining an injury.
Equally for the athlete, one of the worst news to receive is they won't be able to play for a significant period, due to a persistent injury. This is common in sport
One of the most frequent injuries that plague top athletes are hamstring injuries.
In football, hamstring injuries are one of the most common to sideline players, some so severe it costs them an entire season.
Standard Sports samples the hamstring injury, its symptoms, effects and treatment:
What is a hamstring injury?
First, the hamstrings are three muscles at the back of the thigh that run to just below the knee from your hip.
They are responsible for the movement of the hip and the knee - they make it possible to bend your leg and extend it straight behind your body.
Healthline describes a hamstring injury as a tear that occurs when the hamstrings are overstretched.
It is usually caused by fast acceleration activities when running or starting a running motion. The hamstring can tear partly or entirely depending on the severity of the injury.
What causes hamstrings?
For athletes in soccer, hockey and sports that involve a lot of running, hamstrings can tear under extreme stretching.
They also occur if you happen to have had a past hamstring injury. You are most likely to tear it again if you perform intense activity before it had healed fully.
You can also get a hamstring if you train too hard or if you have limited flexibility. It is important to note hamstrings are common in older folk since flexibility deteriorates with old age.
Signs and symptoms of hamstrings
Pain – sharp and sudden
Popping or snapping feeling whenever one exercises
Swelling at the back of the thigh
Weakness in the leg – Inability to place weights
How to treat hamstring injuries?
In general, regular stretching and firming exercises help reduce the risk of getting a hamstring injury.
The UK National Health Service prefers the RICE Treatment, which includes:
Rest – One should take a break from intense physical activity and allow their injuries to heal.
Ice – If you experience swelling or pain, one should wrap a cold towel or an ice pack around the back of the thigh for 20 minutes. Repeat this several times every day.
Compression – A compression wrap (bandage) could be used to apply pressure to the torn area. Compression bandages help reduce swelling by restricting fluids from gathering in the injured area.
Elevation – Placing your leg higher than your heart will also help reduce swelling.
Medication (use of painkillers) also helps in the treatment of hamstrings. This is done by the use of non-inflammatory drugs.
Therapy is also another efficient method of treating hamstrings, with routines set to help restore and improve flexibility. A therapist will most probably perform gentle exercises with you.
If the injury is too severe, one is left with no choice but to seek surgery.
Recovery from a hamstring injury depends on its severity. A totally torn hamstring usually takes several months to heal (3 months).
Related Topics