Kenya's Barthes Cup title defense ends in heartbreak at Nyayo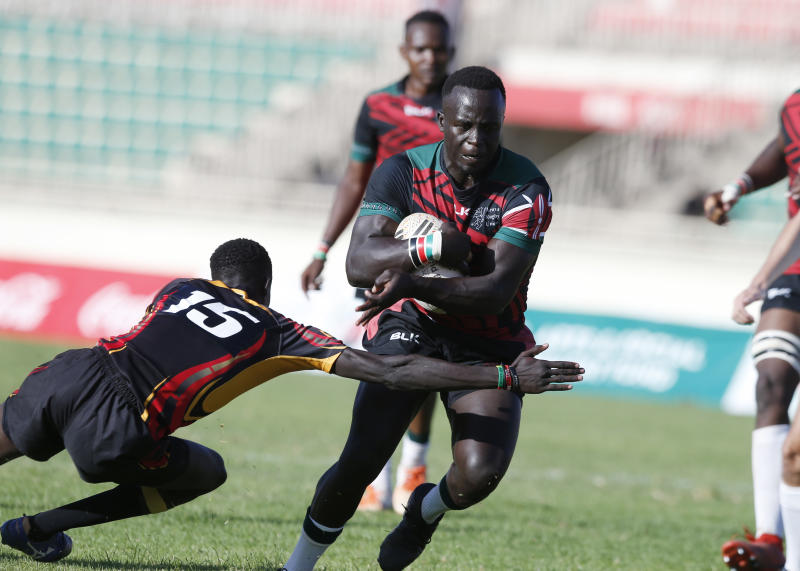 Defending champions Kenya Chipu were yesterday knocked out of the Rugby Africa U-20 Barthes Trophy after losing 16-5 to Namibia in yesterday's semi-final match at Nyayo Stadium.
Chipu, back to back champions (2019 and 2021), were a pale shadow of themselves as they struggled to convert penalties leave alone scoring tries. Chipu wasted four penalties and a conversion.
Kenya managed only a late single try through second half substitute Joseph Ayiro but it could not do any harm to the Namibians' scoreline as they held off to reach their fourth consecutive Barthes Cup final.
Niel Holtzhausen's converted try and two penalties secured a final ticket for Namibia as scrum-half Oela Blaauw did kicking duties for the 2018 champions.
Namibia will now meet either Zimbabwe or Madagascar, who by the time of going to press were scheduled to clash in the other semis.
Meanwhile, Tunisia held on to beat Zambia 25-20 in Rugby Africa Cup Barthes Cup classification match.
On the other hand, Uganda's side also got their first win of the championship after beating Ivory Coast 26-19 in their ranking match played at the same venue yesterday morning.
This means Tunisia will face off with Uganda in the fifth-place playoffs while Zambia will tackle Ivory Coast.
The finals will be played on Sunday at the same grounds.
Related Topics