Chipu seek to retain Barthes Trophy at Nyayo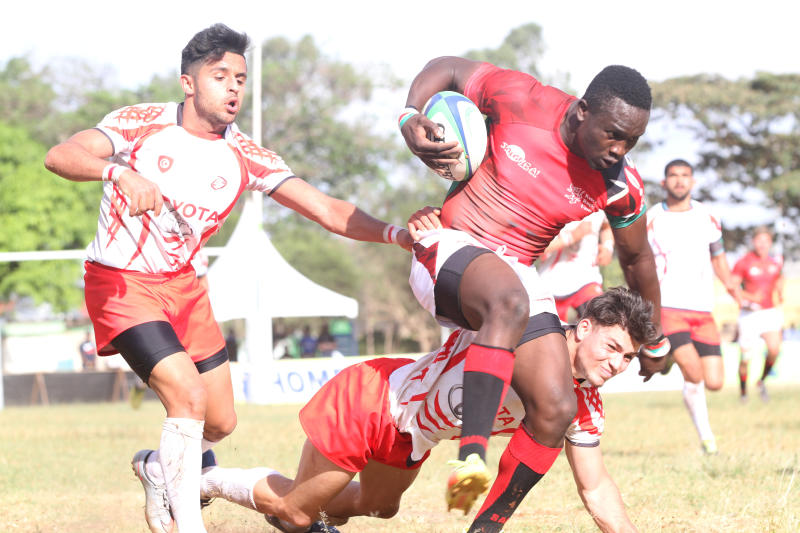 Kenya's Chipu (U20 national men's team) will be looking to defend their title when this year's Rugby Africa Under-20 Barthes Trophy kicks off today at Nyayo Stadium in an action packed weekend; both locally and internationally.
As Chipu entertains local fans at Nyayo, four more rugby teams will be in action in the same day.
Internationally, Kenya Sevens and Simbas will be representing the country at the Singapore Sevens and Currie Cup, South Africa respectively.
This will be happening at the time local rivals KCB and Kabras Sugar clash in the Enterprise Cup final at the RFUEA Grounds.
Shujaa are in Group A in the Singapore Sevens alongside series leaders South Africa who are on a 34-match winning run, USA and Canada.
Kenya will begin their campaign tomorrow morning (7.12am) with a match against USA before facing their African rivals South Africa at 10:40 am.
Their final match of the group will be against hosts Canada at 2.05pm.
In South Africa, Paul Odera's Simbas will battle with Valke Falcons in their first Currie Cup match today (4pm).
Back in Nairobi, though Chipu had short time to prepare, conditioning coach Motto Williams said they are ready to retain their junior title at home.
"We are ready. No matter what. To represent over 50 million Kenyans comes with some huge responsibilities especially with the players being teenagers. However, we have given them good guidance and we expect them not to succumb to pressure," said Williams.
"We agree this year's tourney is different with last year's event which had few participants. It is going to be a tough one but we are going to give our best and try and win the title."
There will be four quarterfinals fixtures today with the semifinals set for Wednesday at the same venue. The finals will be played on Sunday next week.
Former champions Namibia will get the tournament underway when they face Cote d'Ivoire in the opening fixture before paving the way for the second fixture between Tunisia and Zimbabwe.
Madagascar, losing finalists in 2021, will then take on Zambia in the day's third fixture before Kenya tackle their archrivals Uganda.
Kenya have won the last two editions held in Nairobi. Chipu stunned heavyweights Namibia 21-18 in the 2019 final at KCB Sports Club. The 2020 edition did not take place due to Covid-19.
Chipu retained the title last year when they narrowly defeated Madagascar 21-20 in the final at Nyayo.
Locally, Kabras Sugar renew their rivalry with KCB when the two sides collide in the final of the Enterprise Cup at RFUEA Grounds.
Related Topics