KCB eye Enterprise Cup semis ahead of Kenyatta University test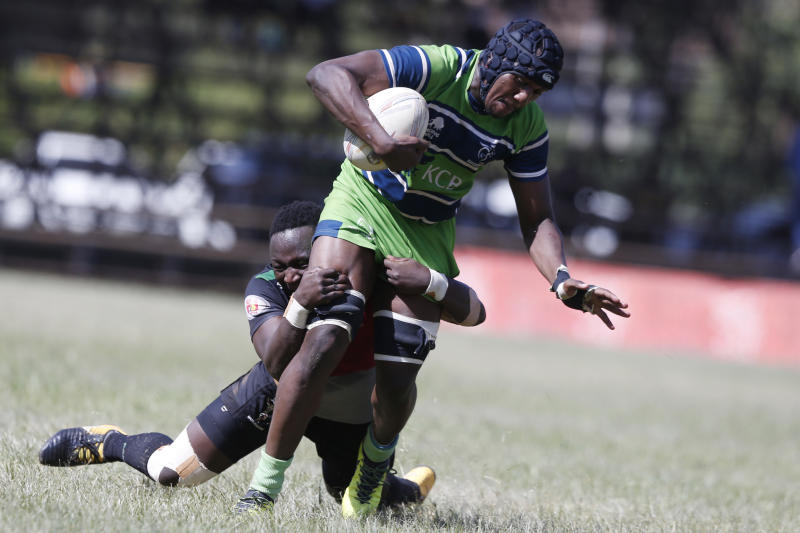 Dethroned Kenya Cup champions KCB will be hoping to finish the 2021-2022 season on a high as they aim to win the Enterprise Cup.
However, the bankers have Kenyatta University's Blak Blad in their way. KCB have to edge Blad in the Enterprise Cup quarterfinals
The bankers are in glory hunting having missed out on the Kenya Cup to their rivals Kabras Sugar.
KCB Back's coach Mark Mushila is adamant his side is taking each game at a time.
He says their main task is to get past the varsity side who did not play the round of 16 match against Mombasa RFC.
Blak Blad were handed a workover as their opponents failed to show up for the game.
Mushila was full of praise for the boys whom he says picked themselves up after the untimely exit in the Kenya Cup 21/22 semi-finals.
"The confidence level in the squad is through the roof. We expect them to show their character and composure as this match is not going to be easy," he said.
Only six teams will be in action this weekend. According to Kenya Rugby Union, Mwamba Rugby Club have withdrawn from the competition and this means Homeboyz have qualified for the semi-final.
Scrum-half and this season's sensation Samuel Asati on his side reckon they intend to capitalize on the first 20 minutes of the game to destabilize their opponents and gather as many points as possible.
The bankers have been handed a timely boost as Hooker James Ochieng is back in full training after missing a couple of matches due to injury.
Related Topics