Odera praises Kenya Simbas resilience in South Africa's Stellenbosch Challenge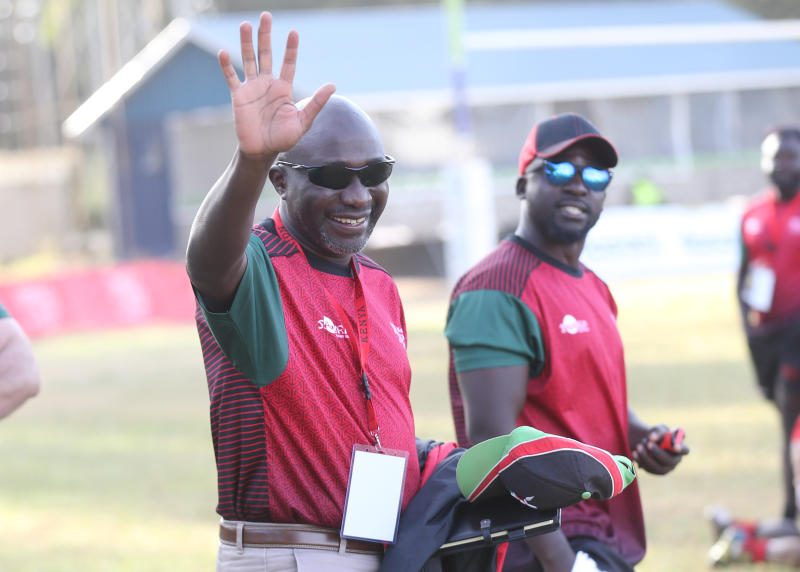 Kenya Simbas head coach Paul Odera has paid tribute to his charges after Saturday's 36-30 victory over Brazil in the Stellenbosch Challenge.
Odera's side trailed Brazil four times during the fixture, eventually hanging on the claim the victory in a tournament that saw Namibia crush Zimbabwe 41-10 to finish in first place.
"When we led 22-16 at half time against Brazil, I feared a repeat of last week's clash against Namibia where we did so well in the first half before falling away in the second half. You have to give credit to the players this time round, they stuck right through it," said the head coach.
"This is a fantastic win for us. We are still smiling and I think the whole country is as well. It was a good game. Test rugby is about fine margins and credit to Brazil because they fought all the way till the end."
The victory was the Simbas third successive win against Brazil.
Simbas beat Brazil 27-25 and 18-17 in the test matches played in 2011 and 2016.
Simbas won bronze in the Stellenbosch Challenge third place playoffs match afte defeating Brazil at Markotter Stadium in South Africa.
Kabras Sugar's star fly-half Jone Kubu scored 21 points in the win which handed head coach Paul Odera his first victory of the South Africa tour.
The Fijian-born utility back scored two tries, four conversions and a penalty as Samwel Asati, Vincent Onyala and John Okoth also crossed over the white wash in the win.