Rugby: Kenya Simbas win Stellenbosch Challenge bronze in South Africa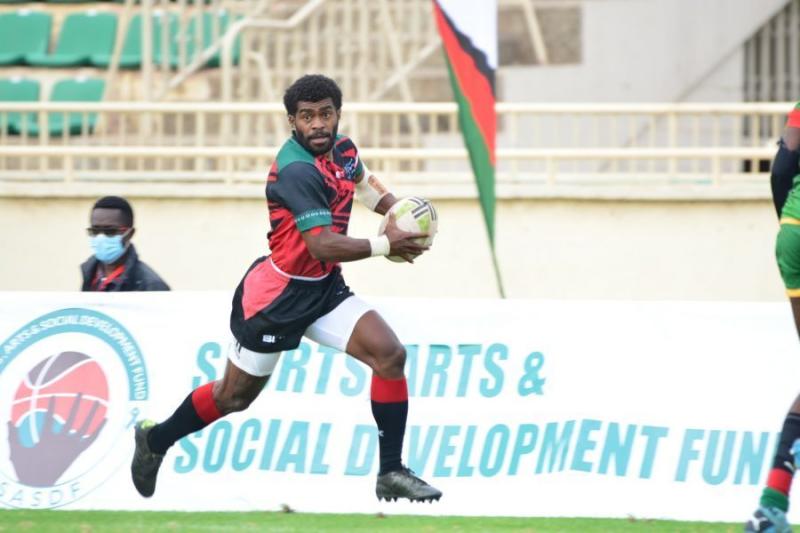 Kenya national rugby 15s men's team Simbas on Saturday won bronze in the Stellenbosch Challenge third-place playoffs match after coming from behind twice to defeat Brazil 36-30 in match played at Markotter Stadium in South Africa.
Kabras Sugar's star fly-half Jone Kubu scored 21 points in the win which handed head coach Paul Odera his first victory of the South Africa tour.
The Fijian-born utility back scored two tries, four conversions and a penalty as Samwel Asati, Vincent Onyala and John Okoth also crossed over the white wash in the win.
Kenya has now defeat the South Americans in their last three meetings.
Simbas beat Brazil 27-25 and 18-17 in the test matches played in 2011 and 2016.
Simbas headed to this clash eyeing the first win on the tour having lost the first two matches with huge margins.
Kenya had earlier lost to Namibia 60-24 while Brazil went down 24-22 to Zimbabwe in the semi-finals of the Four-Nation Stellenbosch Challenge last Sunday.
Rugby Africa Cup champions Namibia were to take on former continental champions Zimbabwe in the final.
Simbas Line up against Brazil 1. Ian Njenga 2. Eugene Wesonga 3. Ephraim Bwire 4. Malcolm Onsando 5. Thomas Okeyo 6. George Nyambua 7. Daniel Sikuta (Captain) 8. Joshua Chisanga 9. Brian Tanga 10. Jone Kubu 11. Andrew Matoka 12. John Okoth 13. Vincent Onyala 14. Jacob Ojee 15. Darwin Mukidza
Reserves: 16. Bonface Ochieng 17. Joseph Odero 18. Patrick Ouko 19. Brian Juma 20. Elkeans Musonye 21. Samuel Asati 22. Peter Kilonzo 23. Isaac Njoroge