KCB assistant coach Mwanja bullish ahead of Kenya Cup final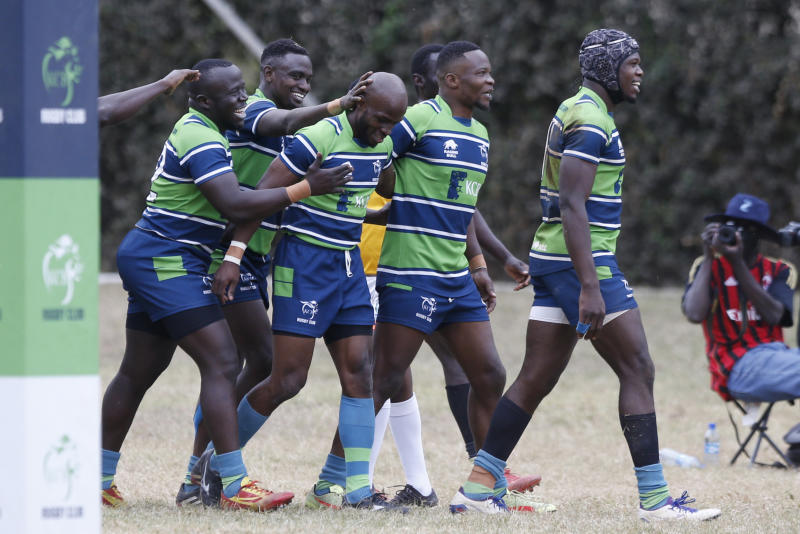 KCB assistant coach Dennis Mwanja is confident the bankers will try their best to retain the Kenya Cup title for the fourth time in a row ahead of their final match against Kabras Sugar on Saturday at Nandi Bears.
Mwanja lauded the players for putting in a lot of work to get to the finals once again despite the challenges brought about by the coronavirus pandemic.
"It's been a hectic journey with covid-19 but we are glad to have reached the finals"
"We have had our lessons to learn after starting low but picking up later to reach this final stage is massive. We know we are not beyond defeat but we always attempt to be unbeaten."
"It is good to see the standards of rugby going up, Kabras is a very worthy opponent, we have a lot of respect to them and we also glad that we have set the bar higher and everyone wants to beat KCB to feel good but it's all part of the game."
"We have made a couple of unforced errors in our part and also the game has improved and no one is lying down to be beaten. We have polished the weaknesses which we had; like giving possession away easily and handling errors."
"We know the way to the finals but we have not won the cup. The ground has definitely shifted and I know despite Kabras beating us twice in a row they are also coming to the final with a different approach because this is a final and not a league match," he said.
KCB Rugby will be featuring in their sixth Kenya Cup final since 2013. In the previous five, they have picked four wins including a three-peat between 2017 to 2019.
All their last four wins have been against Kabras RFC.