Humphrey Kayange rises 'Tall' to World Rugby Hall of Fame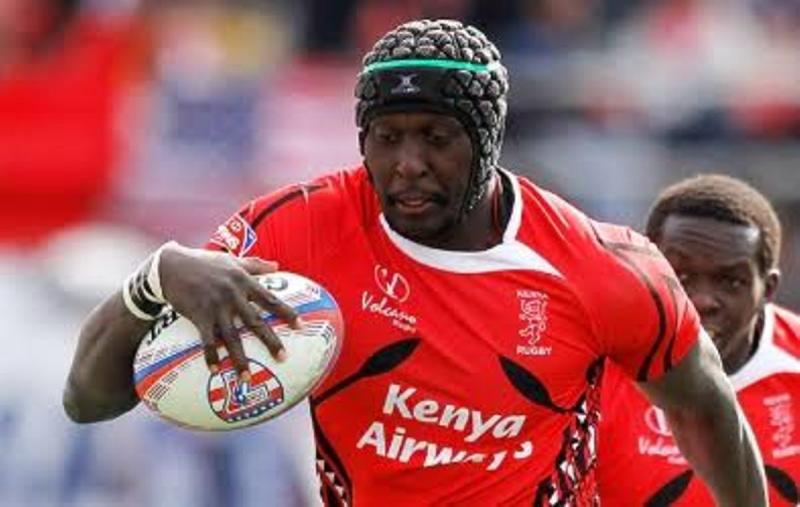 A week after being recognised as one of the sports heroes during this year's Mashujaa Day celebrations, Kenya Sevens and Fifteens legend Humphrey 'Tall' Kayange yesterday became the first Kenyan to be inducted into the World Rugby Hall of Fame.
Hall of Fame is a yearly celebration of individuals who have inspired and developed the game of rugby from humble origins to the character-building sport rugby is in the world today.
Kayange, who was appointed to the International Olympic Committee (IOC) Athlete Commission (AC) a few months ago joins Fijian Osea Kolinisau, Will Carling (England), Jim Telfer (Scotland) and New Zealand duo of Huriana Manuel-Carpenter and Cheryl McAfee in the Class of 2021 list.
Speaking to the World Rugby, Kayange said he was honored to be recognised alongside some of the game's greats he adored and admired.
"It is surreal. This is one of the things that I did not expect. I am honored and excited. Looking at the list of the Hall of Fame and the names that are there, where many are big names of players I looked up to and to grow and be amongst them is unbelievable and amazing," said the former Kenya 7s captain.
Kayange said winning the World Rugby Singapore Sevens leg in 2016 under the tutelage of the late Benjamin Ayimba remains one of his most adored moment in his 12 year playing career.
"In my 12 years, the highlight is winning the Singapore leg with Kenya. I mean it was our first win ever which was really amazing and to culminate our struggle over the years trying to get to the top makes it special," he said.
Kayange, enjoyed an illustrious 12 year career with the Kenya Sevens national team.
A veteran of 12 HSBC World Rugby Sevens Series, from 2004-16, Kayange, along with his brother Collins Injera, was a mainstay of a Kenyan team feared for its strength and athleticism.
A Master graduate in Chemistry by profession, Kayange helped the Shujaa reach two Rugby World Cup Sevens semi-finals, in 2009 – the same year he was nominated for World Rugby Sevens Player of the Year – and again in 2013.
He also appeared at two Commonwealth Games, in 2010 and 2014, and was a member of the team that won Kenya's first-ever World Series Cup title in Singapore in 2016. He finished his career on the World Series as Kenya's third highest points scorer in sevens, with 799 points and 159 tries, while in 15s he scored four tries in 12 tests as a hard-running centre.
Even though Kenya failed to challenge for a medal at Rio 2016, the very fact rugby sevens was part of the Games' programme was in some part down to Kayange, who as a member of World Rugby's bid team, successfully presented the case for the sport's inclusion to International Olympic Committee members in 2009.
This year in October, Kayange was elected to the IOC Athletes' Commission and as an IOC Member.
"I wish to extend a hearty congratulations message to Humphrey for his latest award," said KRU chairman Oduor Gangla.