Ayimba to be buried Friday as rugby legends pay glowing tribute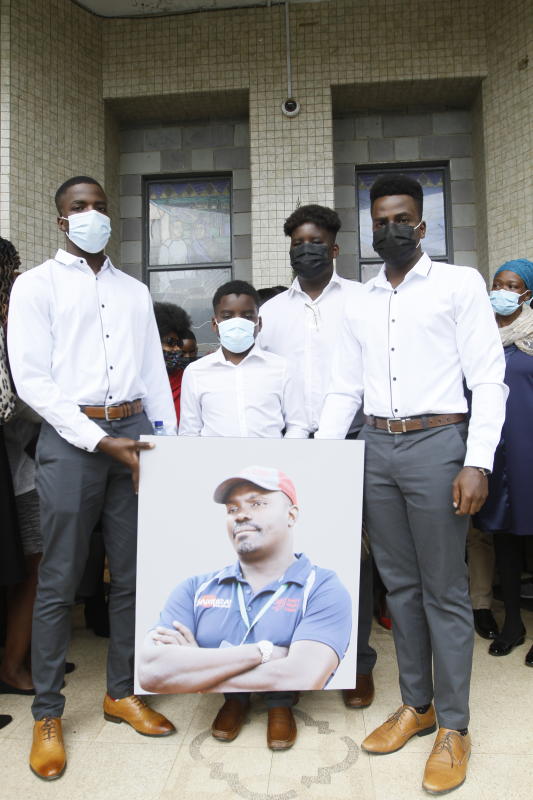 The late Kenyan rugby legend Benjamin Ayimba has been described as a revolutionary.
That was the dominant word in Tuesday's tributes during the requiem mass held at Our Lady Queen of Peace in Nairobi's South B.
From Kenya Rugby Union chairman Oduor Gangla to former Kenya Sevens players Oscar Osir and Humphrey Kayange all eulogised Ayimba as a true servant of the game.
Ayimba, who died of cerebral malaria on May 21, 2021 aged 44, will be laid to rest on Friday in Uranga, Siaya County. There will be public viewing of his body at RFUEA Grounds today.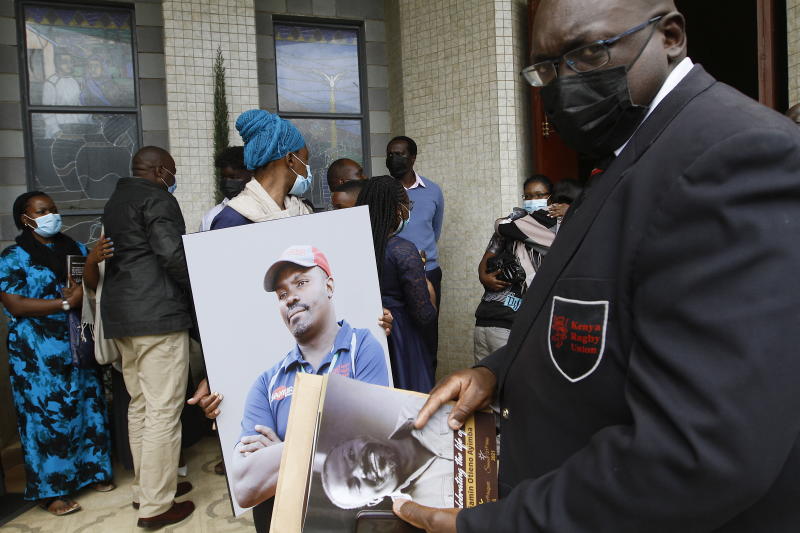 And in his glowing tribute, Oduor Gangla who played with Ayimba at Impala, said the late Shujaa captain and coach whose legend grew into international reverence in 2016 when he masterminded Kenya's Main Cup triumph at Singapore Sevens has left a lasting legacy in the game.
"Benja touched the lives of all the people who he came across in a positive way. He left an indelible mark in the history of our rugby and our country. A man of many firsts, he lifted the name of this country well beyond the wildest dreams of this country," said Gangla.
"His rugby talent and ethos enabled him to play or coach at the major rugby cathedrals of the world. A recognizable figure in the World Series, he brought all the majors tumbling."
For his former teammate cum friend Oscar Osir, Ayimba played a big role in popularising the game in the country.
"He is a true son of the Kenyan soil. He achieved more than enough both as a player and national team coach. From the time he retired and ventured into coaching, his aim was to ensure the game is spread across the country," said Osir.
Ayimba's first captain as Shujaa coach Humphrey Kayange said: "Benja is a person who never minced his words. There were a lot of senior players ahead of me but he trusted me with the armband. He identified many talents and developed them into stars."