Coach Nyathi to pursue pure sweetness at Kabras Sugar
Coach promises to end KCB's Kenya Cup dominance
Those of a more rational persuasion say love at first sight is little more than a common trope, that enduring attraction between two parties is but a weary and contrived literary convention reserved for fairy tales.
However, if you ask rugby coach Mzingaye Nyathi how his first day at Kabras Sugar Rugby Club was, perhaps this romantic phenomenon possesses more truth than it is granted.
Five minutes was all the former Zimbabwe international needed to fall in love with Kabras Sugar players.
"I was amazed at how good the team was despite not having played rugby for the better part of the year due to the untimely Covid-19 pandemic," said Nyathi, who took charge at Kabras Sugar in October last year.
Where some foreign coaches require weeks, months or even years to adjust to the local league, Nyathi immediately dispelled any fears that he would necessitate a protracted period of adaptation.
First, the Zimbabwean delivered Kabras Sugar's first title this season after leading the Kakamega based outfit to victory in the Sisimuka Charity Cup.
Kabras thrashed Kenya Harlequin 29-10 at Nyayo Stadium earlier in February to win the inaugural cup competition.
Nyathi also cruised to winning ways in the Kenya Cup with massive score lines in his first three matches in charge before the government suspended all sporting activities last month as a measure to curb rising cases of the third wave of the Covid-19 pandemic.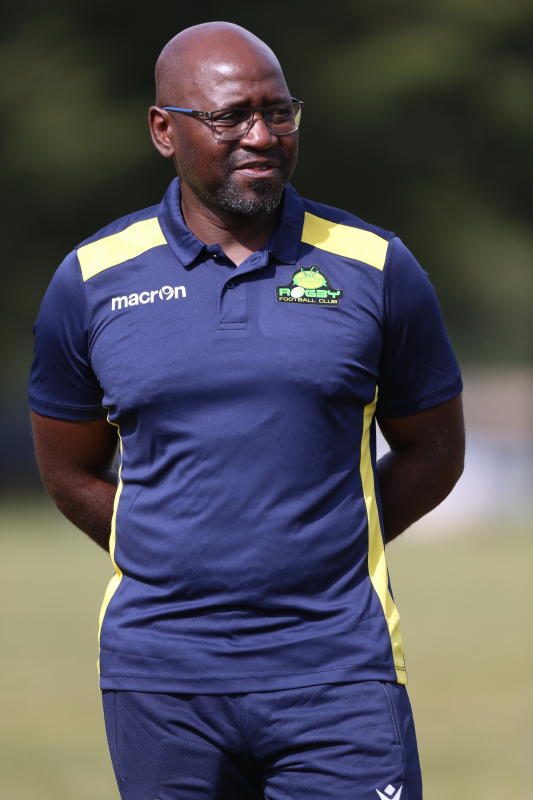 Within four weeks of action, Kabras Sugar top the Kenya Cup standings with 15 points, a positive result Nyathi is keen to turn into a tradition when the league resumes.
Speaking during an interview with Standard Sports, Nyathi said he is out to transform the former Kenya Cup champions into an all-round winning club.
Tasked with the responsibility of ending KCB Rugby Club's Kenya Cup dominance, Nyathi promised not to relent in his quest of pursuing greatness.
"It is quite disappointing when looking at what Kabras has in terms of players and facilities but failing to win the title in the past years."
"I cannot guarantee results on the score board but we can manage the processes and help players achieve the best they can," said Nyathi, who replaced South African Henley Du Plessis at the club.
Describing Kenya Cup as one of the top five rugby leagues in Africa, Nyathi said he doesn't expect his objective of helping Kabras reclaim the Kenya Cup to be an easy feat.
"Kabras has been so close to winning the title. My job is to rectify the problem and I think the players are getting their plans going," he said.
"I am sure there will be more determination on their end. We continue to maintain our approach of assessing ourselves according to the targets set per game and I believe by the end of the regular season, we will be a very strong side."
Kabras Sugar started the 2021 Kenya Cup season on a high note after welcoming newbies Masinde Muliro University of Science and Technology (MMUST RFC) with a 56-0 thrashing in Kakamega.
The sugar millers then saw off a stubborn Strathmore Leos 35-9 in a tight match played at Impala Club in the second week of the league before getting a one-week rest.
Upon returning to action, Kabras Sugar RFC have sent out strong warning shots of their intentions to reclaim the Kenya Cup title after running over Kenya Harlequins 43-5.