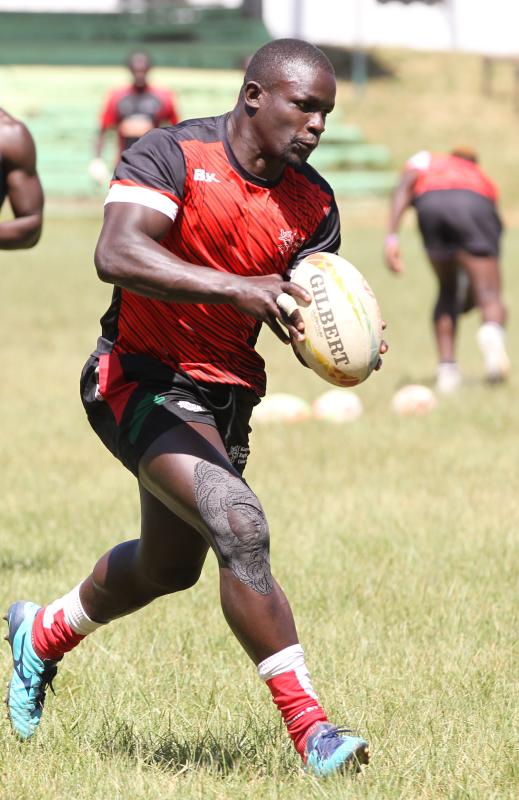 Majority of Kenya Sevens and Kenya Simbas players originate from Western.
Boasting of diehard K'Ogalo and Ingwe fans, the region has been supplying the national rugby teams with star players for the past three decades now.
Western Kenya is a region that is synonymous with football.
Kenyan Premier League sides AFC Leopards and Gor Mahia have in the past signed players from this area that is also regarded as the birthplace for Kenya's football talent.
Remarkably, the area is also a rugby union territory. Kakamega is home to Kabras Sugar RFC. The one-time Kenya Cup champions and defending Enterprise Cup champions are one of the country's leading clubs.
The sugar men are joined by Western Bull RFC, who have been a dominant force in the top league.
In Kisumu, there is also another club, which is remarkable in many ways.
Kisumu RFC have never threatened the upper divisions of the Kenya Rugby Union (KRU) system but have served as a springboard to many players.
The pride is extended to Kenya secondary schools from the region that keep on producing rugby talent. These are Kakamega High, St Peter's Mumias, Vihiga High, Maseno School, St Mary's Yala, Kisii School, Chavakali High School and Sawagongo High, among others.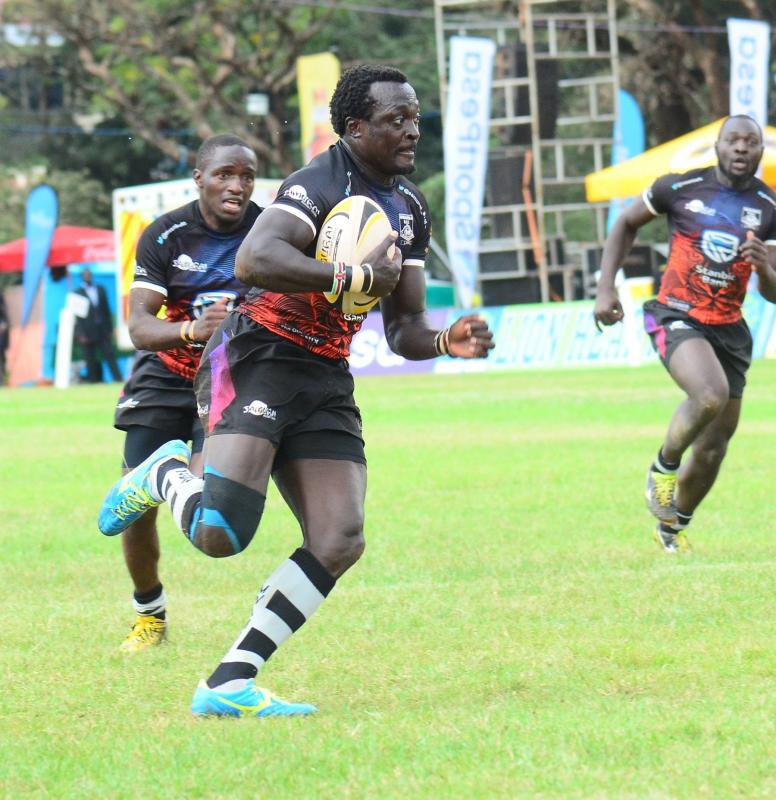 Being a region that has produced football legends in the likes of Peter Dawo, Mike Okoth, Joe Kadenge, Dennis Oliech and Allan Thigo, western region has also been producing world class rugby players for three decades now.
Maseno School rugby coach Paul Nyamita said consistent training, specialisation at an early stage and discipline, have been key to the growth of the game in the region.
"For our case, we train throughout the year with or without rugby competitions and we insist on one sport specialisation. We encourage players not to mix rugby with another sport," Nyamita, who nurtured Kenya Sevens star Billy Odhiambo and Phanuel Aduda of Kenya Simbas, said.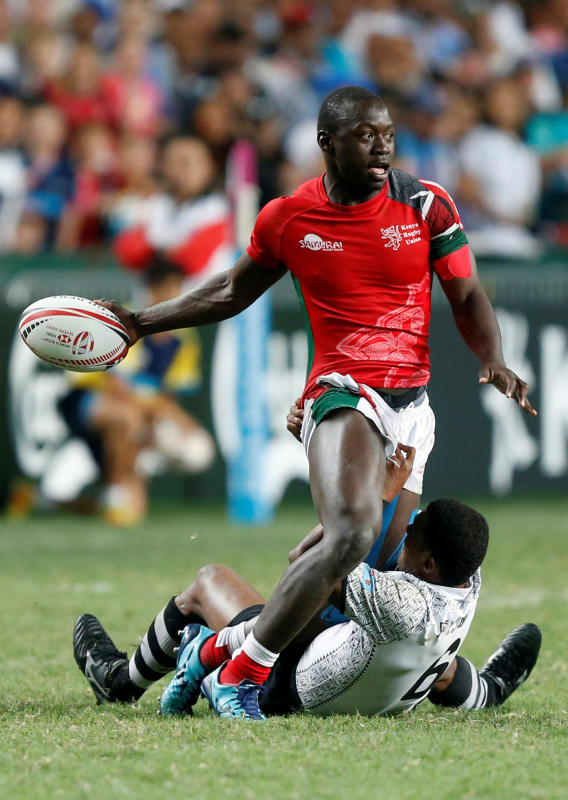 His Kakamega High School counterpart Amos Wamanga said passion, competitiveness and maximum co-curriculum support from most schools have been the force behind nurturing talents.
"Most young players are passionate and always want to learn more about the game," said Wamanga.
"Another key factor is competitiveness in the region where every school wants to be the best. This creates a healthy development among players who strive to play at their best and henceforth developing into good players even after school," added Wamanga.
Following are some of the current rugby players from Western region, who have established themselves as dominant players in the local league and national teams.
Andrew Amonde (KCB RFC and Kenya Sevens)
Born and raised in Kisumu, the long-serving Kenya Sevens captain started his journey in rugby in 2004 at Kisumu RFC.
He earned his first international cap with Kenya Simbas at the 2005 Elgon Cup.
Amonde was also drafted to the Kenya Sevens by head coach Benjamin Ayimba, who put him on the reserve list for the Dubai and George Sevens legs of the 2005/2006 World Sevens Series.
His Sevens journey started at the George Sevens in South Africa during the 2006/2007 World Rugby Sevens Series.
He went on to captain the team in the 2013 Rugby World Cup Sevens semi-final, the historic 2016 Singapore Sevens victory and the 2016 Rio Olympic Games.
Currently playing as a flanker for defending Kenya Cup champions KCB and captain for Shujaa, Amonde has earned over 50 international caps in 15s and 70 international caps in seven's teams.
Collins Injera (Mwamba RFC and Kenya Sevens)
Injera started playing rugby while at Vihiga High School. In 2005, he joined military team Ulinzi RFC then playing in the Kenya Cup. After the team was disbanded, he moved to Mwamba RFC, his current club where he plays as a winger.
Now a strong player for the Kenyan Sevens squad, Injera debuted with the team at the 2006 Dubai Sevens and played in the 2009 Rugby World Cup Sevens, where Kenya reached the semi-finals.
Injera has also played for the Kenya national rugby union team (15s) and holds the second place for number of tries scored on the World Rugby Sevens Series with 279.
Jacob Ojee (KCB and Kenya Sevens)
Ojee picked up interest in rugby when he was 12 after watching his elder brother Casey Adero, the then Kisumu RFC player, in action.
He played his first competitive game came while in Form One at Cardinal Otunga High School in 2006.
During long-term breaks, he trained with Kisumu RFC and played in the Eric Shirley Shield Cup competition.
He then played for Kisumu RFC until 2011 when he signed for defending Kenya cup champions KCB RFC.
After three years at the den, he made his national team debut with Kenya Sevens at the 2014 Gold Coasts 7s tournament scoring his first try against America Samoa before making Kenya Simbas (15s) debut the following year, against Portugal.
Currently with KCB, Ojee plays a pivotal role for the national teams.
George Nyambua (Kabras Sugar and Kenya Simbas)
Currently at the heart of Kabras Sugar's most fashioned forward, Nyambua, who is commonly referred to as 'Jijo', started his rugby journey at Bungoma High School.
He joined Bungoma RFC before signing for Kabras in 2014 and helped the millers earn promotion to the Kenya Cup.
In 2015, he earned his first Kenya Simbas call up under head coach Jerome Paarwater after helping the sugar men reach the finals of the 2014/15 Kenya Cup campaign, which they lost 27-3 to five-time champions KCB.
He made his full debut in 2017 when Kenya Simbas played Tunisia at the Gold Cup Africa tournament before he captained the Simbas in 2018.
Dan Sikuta (Kabras Sugar and Kenya Sevens)
Playing for 2016 Kenya Cup champions Kabras Sugar, Sikuta has been a key member of the Shujaa team at the HSBC World Seven Series for the past three years.
Vincent Onyala (KCB RFC and Kenya Sevens)
Riding high on his stellar performance at the World Rugby Sevens Series for the past two years, Onyala, who was born in Ugenya in Siaya County has been instrumental for both his parent club KCB in the Kenya Cup and the national team during international games.
Alvin 'Buffa' Otieno (Homeboyz RFC and Kenya Sevens)
A revelation for Kenya Sevens last year at the World Rugby Seven Series, Otieno who is nicknamed Buffalo or simply 'Buffa', has been the talk of the series for some time now with his ball carrying ability and physicality.
Having started his journey at Kakamega High School, Otieno joined the then Kenya Cup Side Western Bulls before being signed by Homeboyz RFC in 2014.
Since making his debut at the 2016 Hong Kong Sevens, Otieno has been an instrumental part of the Kenya Sevens team till today.
Currently playing for Homeboyz, the Siaya-born player is considered one of Kenya golden generation for the next ten years.
Billy Odhiambo (Mwamba and Kenya Sevens)
Having began playing at Maseno School, Odhiambo made his national team debut under the then Kenya Sevens coach Mike Friday in 2012 while playing for Strathmore University.
Eight years down the line, Odhiambo has continued to be a key player for Shujaa and Kenya Simbas, playing in the 2014 Commonwealth Games in Scotland and the 2016 Summer Olympics in Brazil.
Coming from Homa Bay, Odhiambo continues to entertain fans while playing for Mwamba RFC in the Kenya Cup.