How newspaper cuttings made Onyala global rugby star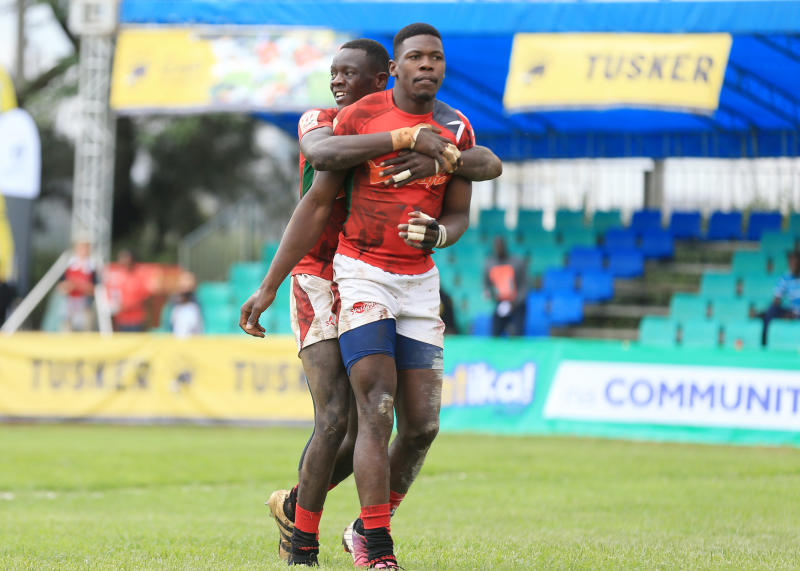 Patience is a precious commodity in top-level rugby and that is what has led Kenyan Sevens and Shujaa player Vincent Onyala to the top.
The KCB player had to overcome many challenges including a career-threatening injury in 2009 and playing rugby in the football-mad Mathare Slums in Nairobi.
The 23-year-old has made a name last in the local and international scene for club and country since his debut four years ago never mind the fact he got into rugby because he was always unlucky to collect newspaper cutting with pictures of rugby players and not footballers.
How he got into the game is now history as his reading of the game, his ability to unlock defences as well as his ability in defence has made him an international name.
He helped KCB to win their third consecutive Kenya Cup title last year and finished as Kenya Sevens top try scorer at the World Sevens Series for two consecutive years.
"To the world it's just a game, but to me it's the world. Rugby is not just a sport, it's my way of life," he said.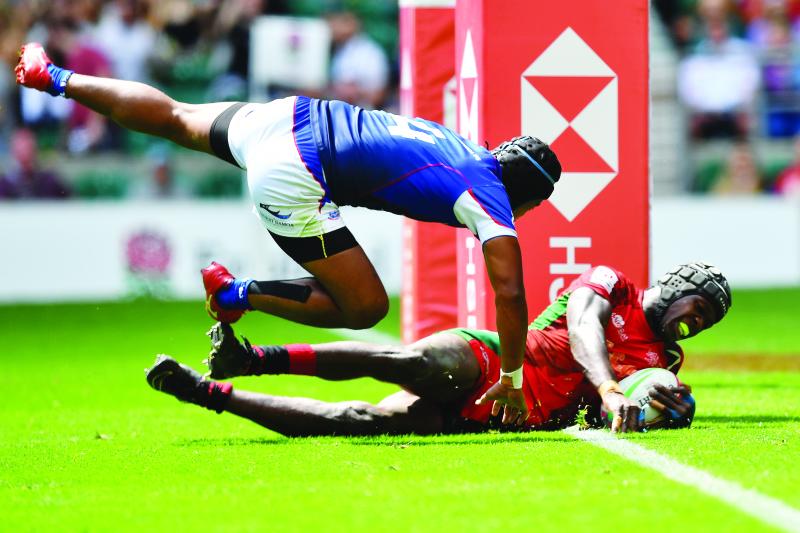 Since his debut for defending champions KCB in 2016 Onyala has never looked back.
However, he says it was a rough journey as he had to overcome challenges that included a career-threatening injury.
Born in Ugenya, Siaya County but raised in Mathare Slums in Nairobi, Onyala was introduced to rugby in December 2007.
"It all began when a France-Kenya initiative was made to impact on the kids living in the slums and I was lucky to be one of them," he said. He says he took up the game because of newspaper cutouts
"In the slums of Mathare, we used to search the dumpsites for old newspapers to get sports pictures, specifically football. I was always the unlucky one as the newspapers I found were always full of rugby pictures and stories," said the second born in a family of five.
"Little by little as I read through them, I started to get a slight idea about rugby. I would go ahead and explain to my friends what rugby is all about."
His turning point was one afternoon while he and his friends were going about their normal routine when they spotted a training session of KCB rugby club.
At the time, he was a Class Six pupil at Heidemarie Mathare 4A Primary School where he used to play football and volleyball, but rugby over the weekend with his peers.
"I had the best drop kick, punts and other kicks that required accuracy," he said.
After just getting into the game, the Shujaa, Simbas and KCB utility back braved an early scare in 2009, when he was diagnosed with pyogenic arthritis and haemoathrosis, an ankle joint infection that nearly ended his career.
Pyogenic arthritis is a serious and painful infection of a joint that is most often caused by bacteria, fungus or virus.
"I developed severe pains and swollen ankles. The condition affected me for two years up to when I was in Class Eight. It meant I was on the sidelines, and to date, it remains one of my major setbacks," he said.
Nevertheless, he overcame the problem and after joining Ruaraka High School where he developed love for athletics (sprinting and decathlon), Onyala continued nursing his skills playing for Catholic Monks throughout his high school years between 2011 to 2015.
It was his unmatched brilliance and prowess in the game that caught the eye of the then Catholic Monks coach Simon Jawichre, who gave him a slot to his then Kenya Cup promoted side.
His run with the Monks was not a disappointing one either, catching the eye of the opponents while playing against KCB.
Onyala's show was enough to convince the bankers coaching staff of how an instrumental player he can be to their squad.
"I had an unbelievable time while playing for Monks and especially against KCB. They recognised my presence which was a good motivation to me."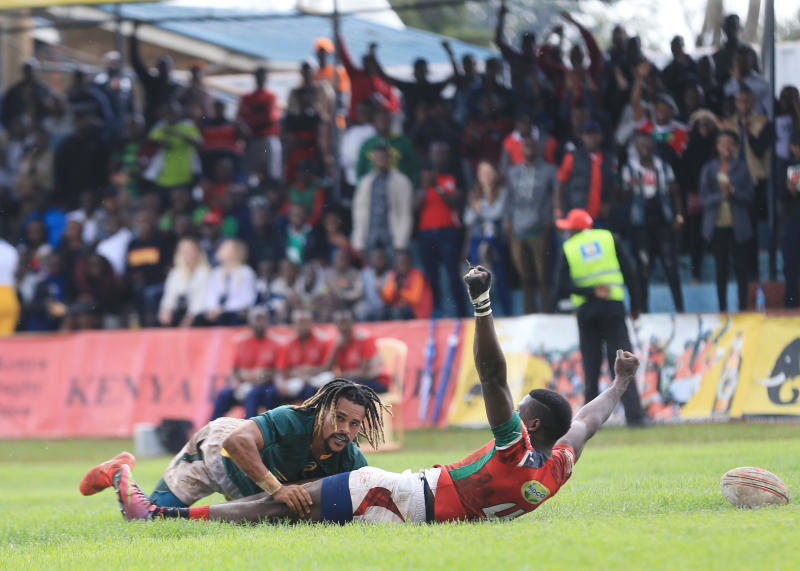 Onyala has since had a fine run with the bankers, muscling his way to the top ranks of the Kenya Cup defending champions.
In the modern age of the game, it has become customary to see players traverse across a whole host of different clubs throughout the duration of their career.
It is harder than ever for academy prospects to break into the senior side at their first club and establish themselves in the long term.
His patience at KCB was finally rewarded in 2015, when he donned the KCB jersey in his first ever tournament with the bankers, the Kakamega 10s, a tournament that they went ahead to win.
From there on, Onyala has risen to be an integral figure in the Curtis Olago-led side, having being crafted and chiseled by his peers, the likes of Kenya Simbas duo Andrew Amonde and Jacob Ojee.
He was handed his Kenya Cup debut in 2016 against Mwamba, the same year he finished as Great Rift 10s aside tournament top try scorer with 10 tries and runner-up in the 2016-17 Erick Shirley Shield Cup.
Unfortunately, Onyala was forced to sit out of the 2017-18 season once more after developing a synovial cyst (soft tissue tear) in his right ankle that threatened his Shujaa and KCB success.
"It was my lowest year as I was starting to pick up at KCB and it pains that I was not part of the 2018 Kenya Cup winning team," he said.
Despite the injury, Onyala ventured into management by coaching Shamas Rugby Club and refereeing KRU Championship and ESS matches having completed Level One match official course.
Like a King, he came back stronger and was handed his Kenya Sevens debut by the then Shujaa head coach Paul Murunga at the 2018 Cape Town Sevens while his Simbas debut came during the 36-14 victory against Zimbabwe in Nakuru, in 2019.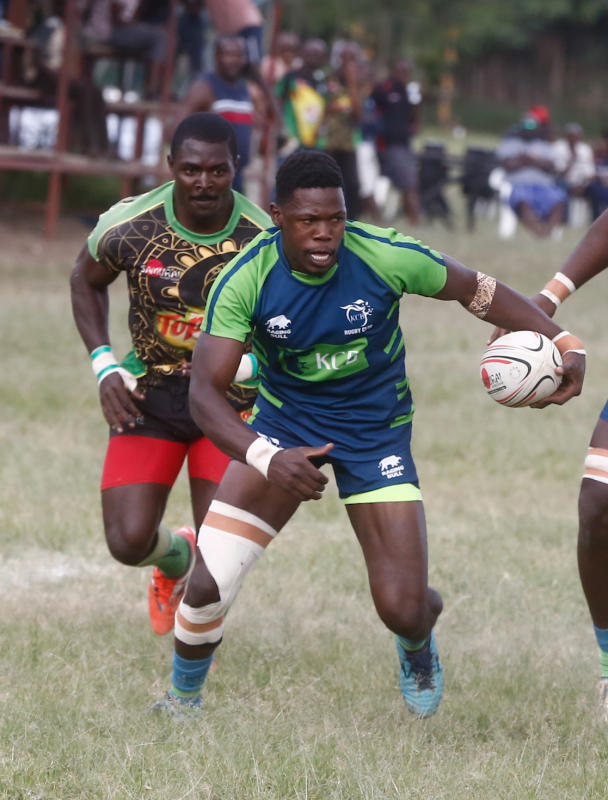 He went on to become Shujaa's top try scorer during the 2018/19 World Rugby Sevens season with 22 tries.
With the 2019/20 season concluded early due to the Covid-19 pandemic it was Onyala once again top of Shujaa's tries, having made a total of 13 touchdowns.
Commenting on his exploits, Onyala says, "Getting to be the team's top try scorer two seasons in a row is something I am proud of and one that pushes me to keep working hard."
His World Rugby Sevens Series numbers depict his prowess in the game, with 177 points from just 72 appearances in the international circuit.
He savours winning the Kenya Cup last year in the 23-15 triumph over Kabras Sugar in Kakamega as his best moment.
"It was just magical for me after missing the other two finals. Furthermore, I am proud of my first try (the only try of the game for Kenya) during my debut against Fiji at the 2018 Cape Town World Sevens Series," he said.
Last year, he also led KCB to win the National Sevens Circuit after finishing as the top try scorer and Most Valuable Player.
He was also part of the Kenya U19s who finished third at the Rugby Africa U19 Championship held in Harare, Zimbabwe in 2015.
Onyala says playing for KCB fraternity has greatly served him some valuable lessons.
"KCB has built me to be the player I am today. They have instilled in me the value of patience and trust. Andrew Amonde remains to be my greatest role model with his work ethic," Onyala said.