Kenya 7s finish 12th as World Rugby Series cancelled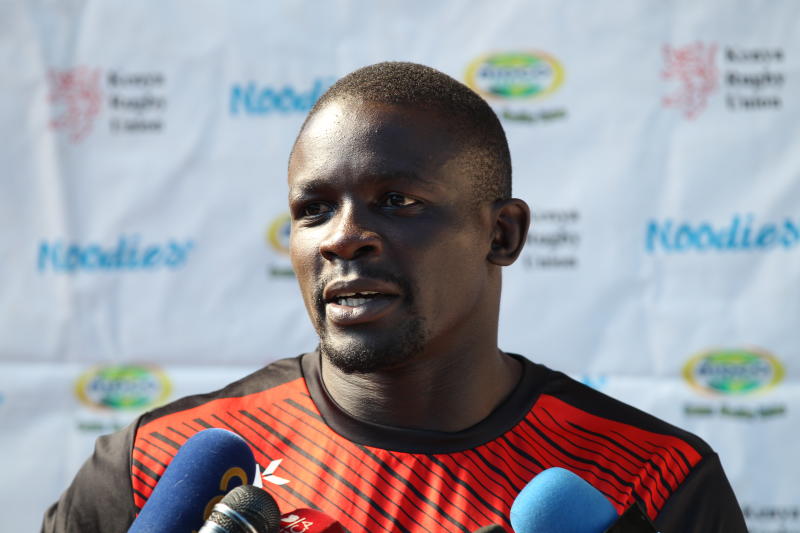 KRU welcomes HSBC decision
Shujaa captain Amonde says team is now focused on next season.
Kenya rugby sevens team were ranked 12th after the cancellation of 2020 HSBC World Rugby Sevens Series yesterday.
In a statement released by World Rugby, the remaining five legs of this year's series calendar will not be played due to coronavirus pandemic, ending the women's and men's sevens season.
"Following a comprehensive consultation process, the remaining rounds of the women's and men's HSBC World Rugby Sevens Series 2020 in Langford, London, Paris, Singapore, and Hong Kong have been canceled due to the coronavirus pandemic, bringing the 2020 Series to an early conclusion," read the statement.
"The decision follows detailed and constructive dialogue with the host and participating unions, and has been taken with the health and well-being of the rugby community and the wider public as top priority, and in line with the relevant national government and public health authority advice."
Shujaa finished the season with 35 points from the six legs of Dubai, Cape Town, Hamilton, Sydney, Los Angeles and Vancouver Sevens that had been played before the suspension of sporting events in March.
Out of the 28 matches played in the six legs, Shujaa won seven, drew two, lost 18 and made 70 tries and collected 430 points.
KCB winger Vincent Onyala finished as Kenya Sevens best player in the 2020 Sevens Series with 13 tries and 65 points putting him ahead of Alvin 'Buffa' Otieno and veteran scorer Collins Injera who had eight tries each.
Onyala also finished as Shujaa's tackler after registering 36 tackles and 66 runs ahead of Andre Amonde (31) and Jeff Oluoch (65).
Kenya Sevens captain Amonde said they will take the cancellation of the series as a blessing and work on returning back stronger in the 2021 series.
"It is very disappointing for players and our fans who were looking up to the remaining four legs but it is important to note that the health and well-being of the rugby community and wider society has to be given priority," said the KCB winger.
"We are going to use this time to prepare well for the upcoming series. This year was not a very good year for us and we want to use this break to work things out and prepare well for the next series."
Oduor Gangla, the Kenya Rugby Union (KRU) chairman said they welcome the decision by World Rugby, citing health of players as the priority before return to normalcy.
"Rugby has not returned to normal around the world except in New Zealand and the world governing body ending the Sevens Series is a relief to our players," he said.