The framework that keeps Menengai Oilers punching above their weight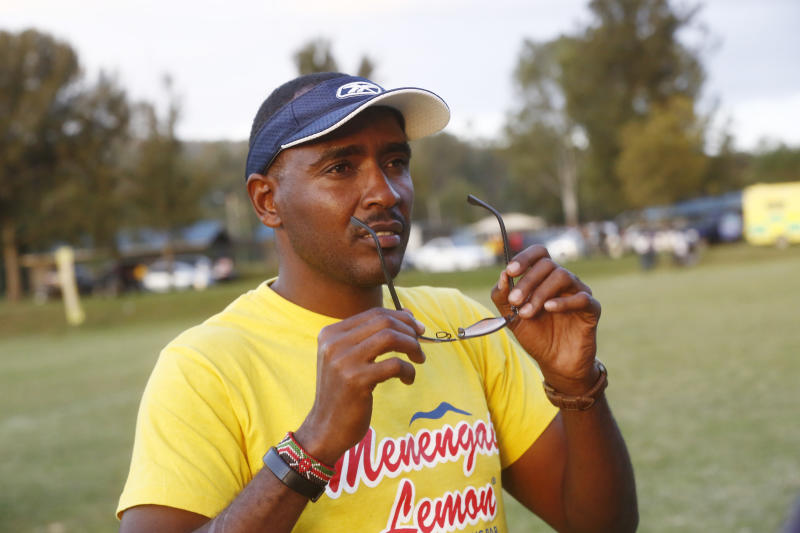 2005 is a year that will forever remain etched in the memory of Menengai Oilers head coach Gibson Weru.
Weru, then a 21-year-old, made his debut for the Kenya national rugby Sevens team at the London Sevens and he would go on to become an integral figure in the Shujaa set up until 2011.
It is during his seven-year stint with the national team that he developed a passion for coaching having played under Gordon Anampiu (2005-2006) and Benjamin Ayimba (2006-2011).
"I was really privileged to be trained by them. I learned a lot of core values of rugby which I have been applying in my coaching philosophy," says Weru, who played for Nakuru RFC during his entire career.
After helping Nakuru to successive Kenya Cup titles in 2013 and 2014, Weru decided to retire from playing, opting to transition to the touchline where he is steadily making a name for himself.
He coached Nakuru briefly, leading the Wanyore as they clinched the 2015 National Sevens Circuit and the Nakuru 10-aside tournament.
The formation of Oilers in 2016 would then see him approached for the job as he was tasked with building a side that would give talented players in Nakuru a chance to further their careers.
"I had actually decided to take some time off the game after leaving Nakuru but I was approached by Simpson Osiemo (Oilers' chairman). He informed me that the sponsors needed another club in order to give opportunities to more youth in Nakuru," he recalls.
It is an opportunity Weru couldn't resist. He took it with both hands having harboured the dream of moulding young players into finished products.
"Most of our players at Oilers are young; straight from high school and those are individuals who deserve a lot of attention as far as the basics of the game are concerned," Weru says.
Despite not being at par with cross-town neighbours Nakuru RFC in terms of previous achievements, Oilers, who were once regarded as minnows in Kenyan rugby, have surely dropped that tag if their recent performance is anything to go by.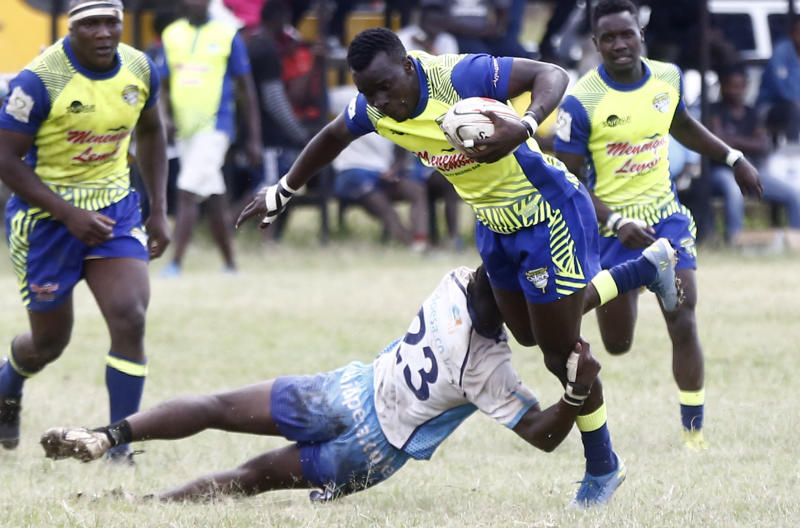 Following their formation four years ago, the team earned promotion from the third tier (Nationwide league) to the Kenya Rugby Union Championship where they played in the 2017-18 season.
As if to prove that their elevation to the second tier was no fluke, Weru's men continued to confound their doubters as they rose to the Kenya Cup league in the 2018-19 season where they made a statement by avoiding relegation during their maiden campaign.
The current Kenya Cup season, which has been put on hold over the coronavirus, has seen the Nakuru side make it to the playoffs at the expense of more seasoned teams like Kenya Harlequin and Nondescripts.
Weru, who holds a World Rugby Level 2 coaching certificate, attributes their fairy-tale run to a committed backroom staff coupled with stable sponsorship.
"We have come up with a culture of our own and it is easier for the new players who join us. They have to follow our ways of doing things," he says.
With a good number of Oilers players still studying, the club has taken it upon themselves to ensure they assist with scholarships especially for those who are underprivileged.
"It is not my work alone since we are a team. We have a top strength and conditioning trainer as well as a chef who ensures the team's nutrition is taken care of. These are some of the things that give us an edge," adds Weru,who scored 30 tries for Kenya in the World Sevens Series.
Just like any other youthful coach, Weru hopes that he will be offered the chance to coach the national team in future.
"For me that is a matter of when and not if. It is something I have always wanted although for now my focus is on my club," he concludes.
Menengai Oilers fact file
Founded: 2016
League: Kenya Cup
Coach: Gibson Weru
Home ground: Moi Showground, Nakuru