Hong Kong, Singapore Sevens postponed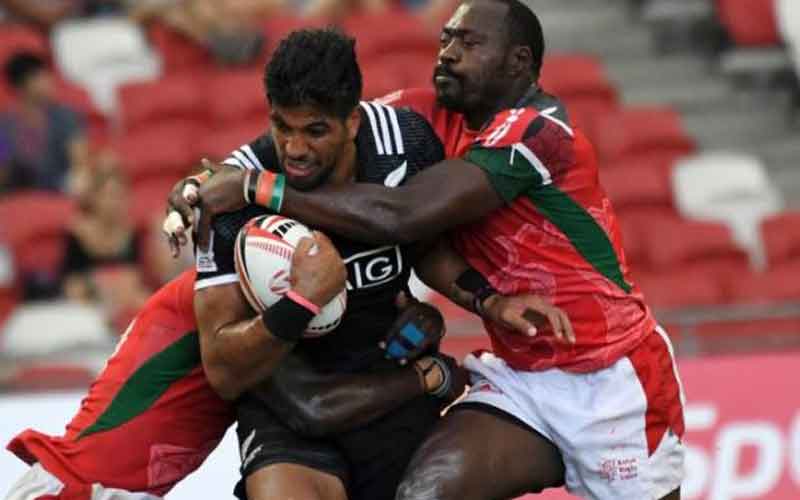 Kenya's preparation for the 2020 Olympics has been disrupted following the rescheduling of the Hong Kong and Singapore tournaments, which have been moved from April to October over the coronavirus.
The Singapore tournament will now be played on October 10-11 with Hong Kong showpiece taking place a week later between October 16-18, which will conclude the 10-legged Series.
The decision means Kenya's Shujaa, alongside 14 other core teams in the World Sevens Series, will not be in action for two months after competing at the Los Angeles and Vancouver Sevens slated for the USA and Canada next month.
Paul Feeney's charges, who are 11th on the 2019-20 World Sevens Series standings with 26 points, are using the Series to gauge themselves ahead of the Olympic Games scheduled for July in Japan's capital, Tokyo.
The postponement of the Hong Kong and Singapore tournaments was made "in response to continued health concerns relating to the novel coronavirus (COVID-19) outbreak", World Rugby said.
"The health and safety of our players, fans and everyone working on the event is always our highest priority," it added in a statement.
The announcement comes a day after the Chinese Grand Prix in Shanghai, scheduled for April 19, was postponed, becoming the biggest single sports event affected by COVID-19 so far.
The flagship Hong Kong Sevens was scheduled for April 3-5, with Singapore a week later. Both cities are scrambling to deal with the virus, with 50 confirmed cases each and one death in Hong Kong.
The Singapore tournament will now take place on October 10-11 and Hong Kong a week later on October 16-18, concluding the 10-stop world series.
The COVID-19 death toll leapt to 1,367 yesterday with nearly 60,000 infections in China, where the virus is thought to have emerged in the city of Wuhan.
The Hong Kong Sevens, an annual springtime fixture since 1976, is an important source of revenue and prestige for a city which has plunged into recession following months of pro-democracy protests and the US-China trade war.
The colourful, three-day tournament, a guaranteed sell-out, is the signature event of the sevens series and was a driving force behind the sport's Olympic inclusion.
"It's obviously a real shame but they have to put the health of those involved and attending first so it's the right thing to do if it's postponed," Ben Ryan, who coached Fiji to Olympic sevens gold in 2016, told the South China Morning Post.
Asia's sports schedule has been hammered by the coronavirus.