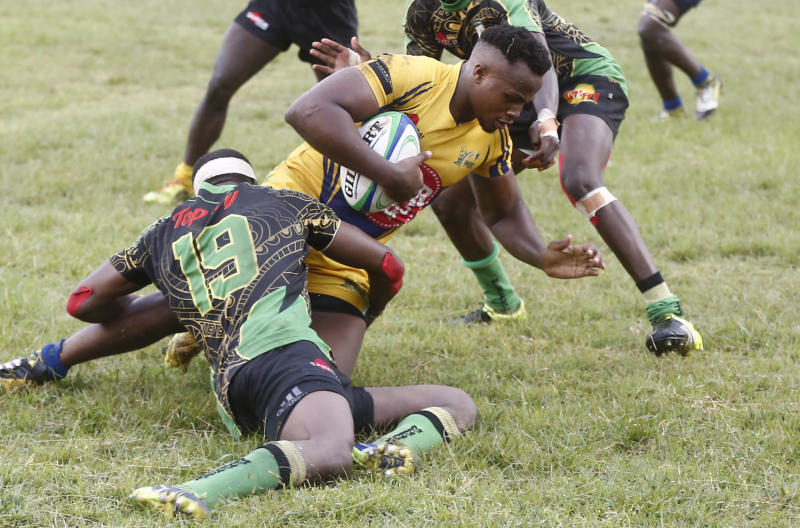 An interim committee has been appointed to manage the affairs of Nakuru RFC.
This comes in the wake of a go-slow by the playing unit and resignation of the club chairman Mwangi Mucemi two weeks ago.
SEE ALSO: Premier League: Lampard now calls for 'fair' treatment of tired Chelsea
The committee is headed by former club chairman Leshan Taruru, who is also the Finance Director and will be deputised by Dennis Ombui. Management Committee Director Edward Moseti is the new secretary.
Others are Duncan Ndegwa (Director of Legal Affairs), Harry Ombati (Director of Tournaments/committee member), Ian Mwangi (Director of Marketing/committee member) while former player Donald Okoyo is the treasurer.
SEE ALSO: Cycling: Start of Tour de France in Denmark moved to 2022
Former chairmen Mwangi Mucemi and Aljabri Saleh have been retained as trustees of the club alongside lawyer Andrew Musangi and club patron, Giles Littlewood.
The interim committee has appointed the Kenya Lionesses head coach Felix Oloo as acting head coach following the resignation of Mitch Ocholla, who has since joined Impala Saracens in the same capacity.
SEE ALSO: Tottenham star Rose tired of police stopping him to ask if his car is stolen
Oloo is tasked with maintaining their unbeaten record against Kenya Harlequins, which has stood for five years, when both sides meet tomorrow at Nakuru Athletics Club.
"They have been appointed to carry on with the club's activities and are mandated with conducting fresh elections," said Moseti.
The secretary added that they are in the process of conducting housekeeping measures, which will ensure players sign new contracts.
The interim committee will then develop a players' handbook to guide them in their general conduct as well as setting targets besides the Key Performance Indicators in order to rejuvenate the club's dwindling fortunes.
Meanwhile, Menengai Oil Refineries Limited have renewed the sponsorship of Nakuru RFC in the local tournaments for the 2019/2020 season.
The sponsorship was renewed on June 1 to cover their participation in the 2019-2020 national Sevens circuit (where they finished fourth) and the ongoing Kenya Cup League.
"A big thank you to our sponsors for ensuring Nakuru RFC remains financially viable," said Moseti.
[Ben Ahenda]