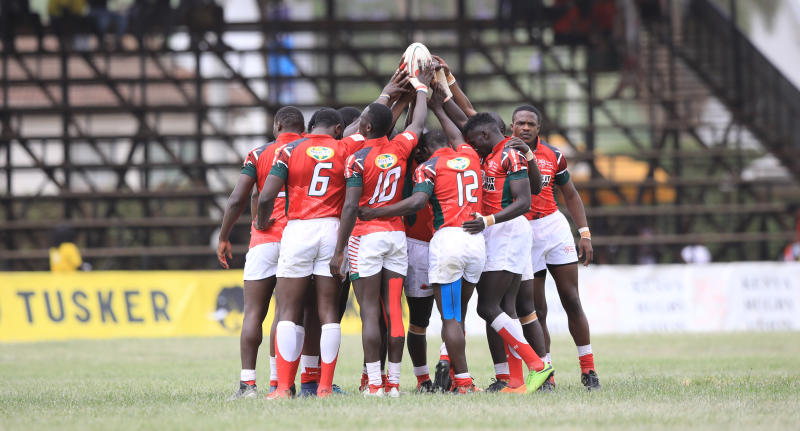 All roads lead to Ngong Road for this weekend's 23rd edition of Safari Sevens tournament that kicks off at the RFUEA Grounds today.
With the quality of teams in the tournament led by former World champions South Africa's Blitzbokke, defending champions Samurai, Kenya's Shujaa, African Champions Zimbabwe and Spain, this year's edition promises to be a cracker.
Though a few teams are still fancied to claim the title for the first time in many years, there is no clear cut favourite heading into the competition. Samurai Select beat Shujaa 21-14 in last year's final.
Undoubtedly, the return of World Rugby Sevens Series second all-time top scorer Collins Injera and Willy Ambaka in Shujaa team after staying out last season and the inclusion of World Series winners Siviwe Soyizwapi, Selvyn Davids, James Murphy and Cecil Afrika in South Africa's squad is expected to light up the tournament.
Kenya, who will be represented by two teams (Shujaa and Morans), seeks to reclaim the title Shujaa last won in 2016 and newly appointed head coach Paul Feeney is expected to use the tournament to gauge his players and try different combinations ahead of the 2019/2020 season.
Kenya will fly to Johannesburg, South Africa, next month (November 8-9) for the Africa Sevens-cum-2020 Tokyo Olympic qualifying tournament before heading to Dubai in December for opening leg of the 2019/2020 World Rugby Sevens Series season.
With quality of teams in the tournament, Injera believes the matches will help them prepare adequately for the new season.
"It is going to be a very competitive tournament. With the quality of teams here, let Kenyans expect nothing short of an exciting tournament," Injera told Standard Sports.
"But I think we have two strong teams (Shujaa and Morans), so don't be surprised if we meet in the final. It's a good mix of experienced and exciting young players. I am confident things will be good soon and we are all looking forward to improve on our last year's performance."
Just like Kenya, the trio of Zambia, Zimbabwe and Uganda will be using the competition to prepare for the upcoming continental tourney in Johannesburg.
South Africa have already secured their slot in the Japan showpiece after finishing fourth in the 2018/2019 World Sevens Series.
Jeff Oluoch's captained Morans will be the first to take to the pitch against Uganda in the opening Group A match at 9am before defending champions Samurai entertains Red Wailers.
Shujaa will start their campaign with a 11.10am Group C tie against Zambia before taking on Russia Academy and South Africa's Blue Bulls at 2pm and 5.10pm respectively.
The highlight of day one action will be at 12.40pm when South Africa collide with Morans. While Zambia are making a return to the tournament after a four year absence, fancied South Africa have sent their core side for the first time since their Elite Player Development squad clinched the tournament in 2012.
The tournament kicked off yesterday with age grade and veterans competition.