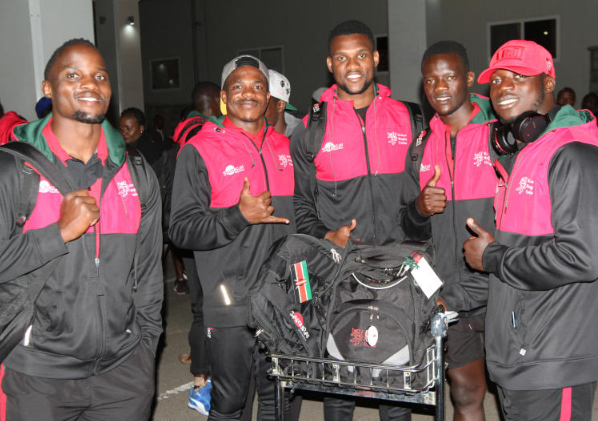 Newly appointed Kenya Sevens coach Paul Feeney has pledged to improve the performance of the team.
The 56-year-old New Zealander, who will also serve as a Technical Director of the Kenya Rugby Union (KRU), has been handed a three-year contract and his first task will be guiding Shujaa at next month's Safari Sevens in Nairobi.
Feeney joins Kenya Sevens on the back of poor a show in the 2018-19 World Sevens Series when they survived relegation by a whisker after finishing 13th with 37 points in 10 legs.
"I watched the last two tournaments of the local Sevens Circuit and it is not a secret that there is a lot of talent in Kenyan rugby and I am looking forward to working with the team as we build on to the Olympic qualifiers," Feeney said after he was unveiled at the KRU headquarters yesterday.
Feeney will be deputised by Kevin Wambua who retains his assistant coach role while Mike Shamiah and Tom Ogweno continue serving as strength and conditioning coach and Team Manager respectively.
"It is a great honour to work here and for me I see it as a great challenge to get the best out of the players that I will work with and help with structures. There is talent and making the best out of it is always something you want to do as a coach," said Feeney.
After the Safari Sevens, the tactician will be tasked with leading the team at the Africa Sevens slated for November in South Africa. The continental showpiece will also act as a qualifying event for the 2020 Tokyo Olympic Games.
"He will be the head of the Kenya Sevens programme but he will also actively support our 15s teams including the Lionesses and the under-20 team," KRU chairman Oduor Gangla said.
"We want to be a top rugby nation in both Sevens and 15s. We are working towards qualification to the next World Cup and to do this you need to have the right technical expertise so that we can take the game forward," added Gangla.
Feeney, a World Rugby Level III trainer, has coached rugby in a variety of countries including Japan, New Zealand, France and South Africa. He was also the head coach of the Fiji team which won the 2005 Sevens World Cup.