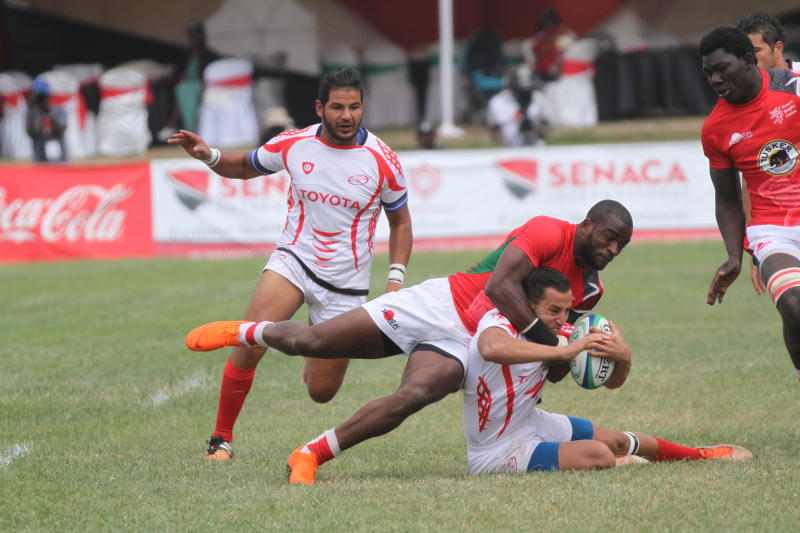 Snook eyes impressive show against Namibia
Kenyans set for mouthwatering Gold Cup title decider on Saturday.
SEE ALSO: How KPL veterans continue to defy age in the twilight of their careers
Kenya Simbas coach Ian Snook is looking forward to an impressive performance as the national 15s team take on Namibia in Saturday's decisive final Rugby Africa Gold Cup cum 2019 Rugby World Cup qualifier against Namibia, in Windhoek.
The Simbas mauled Tunisia 67-0 last weekend to narrow the gap on leaders Namibia to three points (20) and set up a mouthwatering Gold Cup title decider.
SEE ALSO: Liverpool's title win a 'gift that keeps on giving', says owner Henry
The winner on Saturday will automatically qualify for next year's World Cup finals in Japan with the losers going to Marseille in France to battle with Hong Kong, Germany and Canada in the decisive tournament.
And as the team departed for Windhoek this morning, the New Zealander challenged his troops to replicate the performance against Tunisia in Namibia.
SEE ALSO: Australian club that gave Usain Bolt football trial faces uncertain future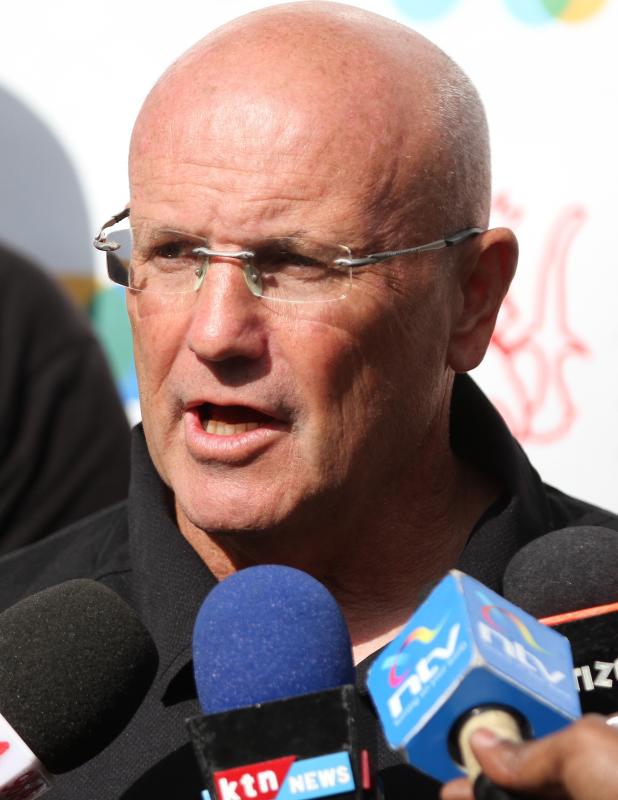 "Our hopes and aspirations is that we play really well and piece together 80 minutes of what has only been seen for 40 or so minutes in the other games. It has been difficult with no warm up games and going in cold for one off test matches," Snook said.
"The Tunisia game provided a bit of everything which the players will learn from. I'm expecting the players are ready for a 80 minute effort and are really looking forward to it."
The Simbas have been boosted by the availability of the trio of Dalmus Chituyi, Felix Ayange and Curtis Lilako who missed last weekend's clash at the RFUEA Grounds due to various reasons.
Chituyi, the two try hero in Kenya's 45-36 win over Zimbabwe on June 30 had been sidelined with an injury, while Ayange has fully recovered from the effects of a route canal. Lilako has returned to the team for the first time since the Zimbabwe win.
"Dallo (Chituyi) is in as we have a 6/2 bench this game. It has been crucial in a couple of other games with fresh forwards coming on late in the game and making a telling difference. We hope this will be the same," Snook spoke of the trio's inclusion in his travelling party.
"Felix is on the bench as he can cover many positions and is competent in all of them. He is a tough competitor and we know he will be up for the physical battle.
"Biko who usually fills this role has an injury. Curtis is back in so we can utilise his experience and cool head late in the game."