Deaflympics: Kenya seek to hit back against Mali today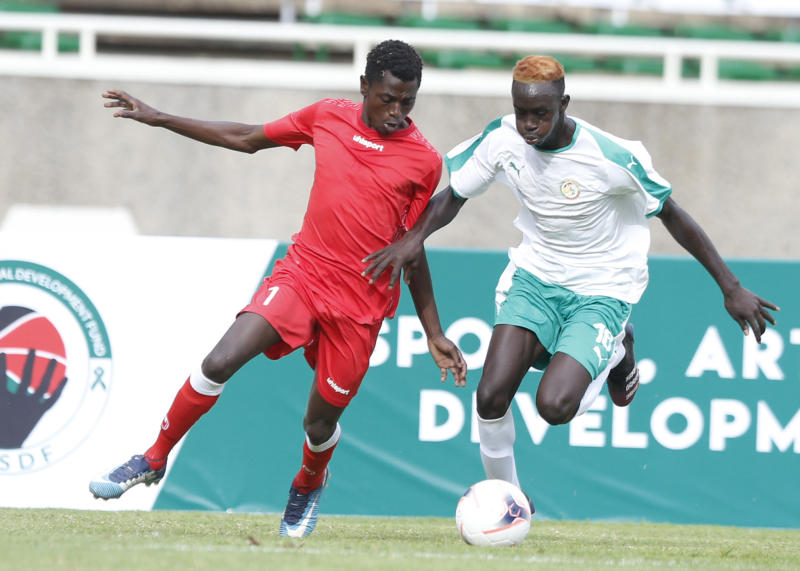 Kenya take on Mali in a must-win match at the ongoing Africa Deaflympics Ball Games Qualifiers at Kasarani Stadium this afternoon.
Head coach Ben Bella has instructed his charges to strive and score early if they want to win the match.
"An early goal will make us settle and a second goal will be an added advantage," the coach told Standard Sports ahead of the match.
Bella is hoping to bring on board two centre backs who missed the opening Group A match against Senegal last Saturday.
Flavian Oluta and Boaz Rambidi were all ruled out of the match against Senegal that Kenya lost 3-1 due to issues with their passports.
"The problems have been sorted, the two are available for the upcoming fixture," Bella said.
Gasper Asituha who saw red in the 82nd minute for a reckless tackle will be replaced in the midfield by Enock Odhiambo.
The Kenyan squad perfected the 4-3-3 formation during training at the Nyayo National Stadium yesterday.
"If that doesn't work, we will switch to 4-4-2," the coach said.
The players were taken through paces on delivery of set pieces, fouls and corner kicks.
"We have worked on pressing, counter attack, positioning and balance and I am confident we will win," Bella said.
Meanwhile, pomp and colour marked the Deaflympics Games opening ceremony at Kasarani on Monday evening.
Athletes from 11 nations countries marched into the Stadium's tartan track waving flags as they each celebrated their country's tradition.
The ceremony was a magnificently choreographed spectacle from the organisers with the hosts also using the occasion to celebrate the country's tradition.
The Kasarani fanfare and celebration happened in a virtually empty stadium in line with the Ministry of Health Covid-19 guidelines which restrict spectators from attending sporting events.
Sports Cabinet Secretary Amina Mohamed welcomed all the visitors to Kenya as she conveyed greetings from President Uhuru Kenyatta.