Amina, NOCK clash over Kurume City pre-Olympic camp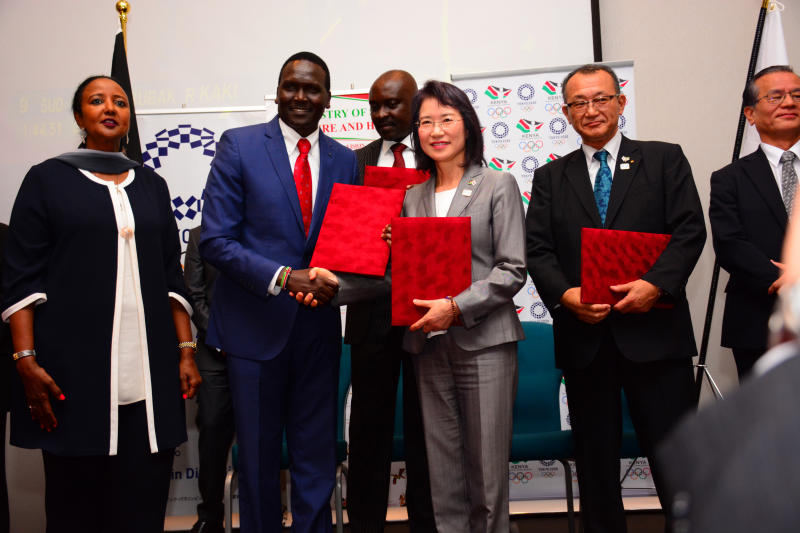 Sports Cabinet Secretary Amina Mohamed has refuted reports that Kurume City has cancelled Team Kenya's training camp.
The move appears to put the CS on a collision course with National Olympic Committee of Kenya (NOCK).
In a telephone interview with Standard Sports, the CS said the position communicated by NOCK is erroneous.
"I think they jumped the gun. We have been in consultation with the Japanese government and the training camp is on.
"The 12-day training camp was a deal between Kurume City and the Government of Kenya. If there was any communication, the Kenya Government should have been consulted.
"For the avoidance of doubt the Japanese government has said all is clear and therefore there is no confusion. The training camp in Kurume City is on and the first batch of the team leaves on July 5 for Kurume City," Amina said.
On Wednesday, NOCK said the plan for Kenyan athletes to train in Kurume City before the Tokyo Games had been cancelled due to surge in Covid-19 cases in Japan.
The announcement came two months after Kenya signed a memorandum of understanding with Kurume City who were to host Team Kenya for 12 days.
Team Kenya Chef de Mission Waithaka said: "Kurume City officials scapped plans for pre-Olympics training because of resurgent Covid-19 in Japan. Kindly note that Kurume City has sent a communication that they will not host our teams for the previously agreed pre-Olympics training camp. They have cited the continued surge in Covid-19 pandemic cases in Japan as the reason for the withdrawal."
Furthermore, Kurume City communicated that the sports facilities that were scheduled to be used for the pre-Olympic Games training camps are being utilized as vaccination centres.