Asiya: Paralympic Games eye-opener to endless chances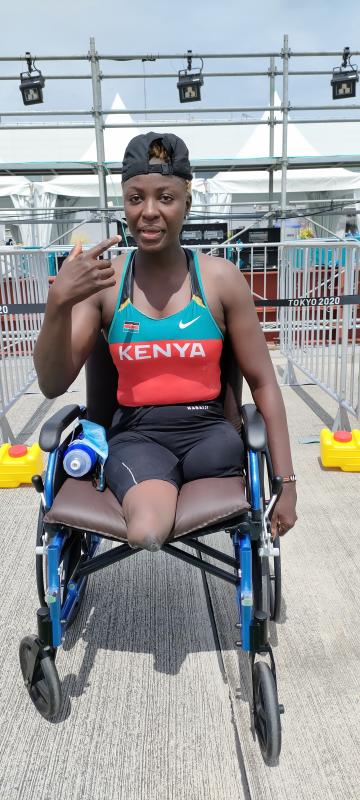 Asiya Mohamed says the 2020 Tokyo Paralympics was an eye-opener to the endless possibilities in rowing for Kenyan athletes as Women Singles Sculls ended with Norway's World Record holder Birgit Skarstein bagging gold.
The Kenyan double amputee placed 12th overall, registering an impressive 13:14.26 time on day two of the competition, on Saturday.
With the energy levels dipping drastically on the third and final day of the competition, the 29-year-old returned home in 14:27.48 minutes – drained physically, but hopeful of a rewarding future individually and for Kenya.
"When I started the competition on Friday, I was calm and enthusiastic but by Saturday, it hit me that this was the real Olympics. Overall, however, I take home a lot of positives. It was a good journey, one that I believe will inspire others back home to take up rowing as a sport," said Asiya, who made history as the first Kenyan female Para-rower. Itaken Kipelian was the first Kenyan male to take part in Para rowing at 2016 Rio Paralympics.
Asiya paid tribute to her coaches for the work done.
"This was a learning curve and together with the coaches and National Paralympic Committee, we will find a proper boat suitable for me. I had a good boat, but we should continue with the search for a suitable one. I want to thank everyone, who helped with the acquisition of the boat I used. It made a huge difference, but we can progress together from this point."
Asiya said Kenya is endowed with water bodies in the Rift Valley, Nyanza, Eastern, and at the Coast Region, which should be harnessed to grow the sport of rowing.