CS Amina urges women to embrace motorsport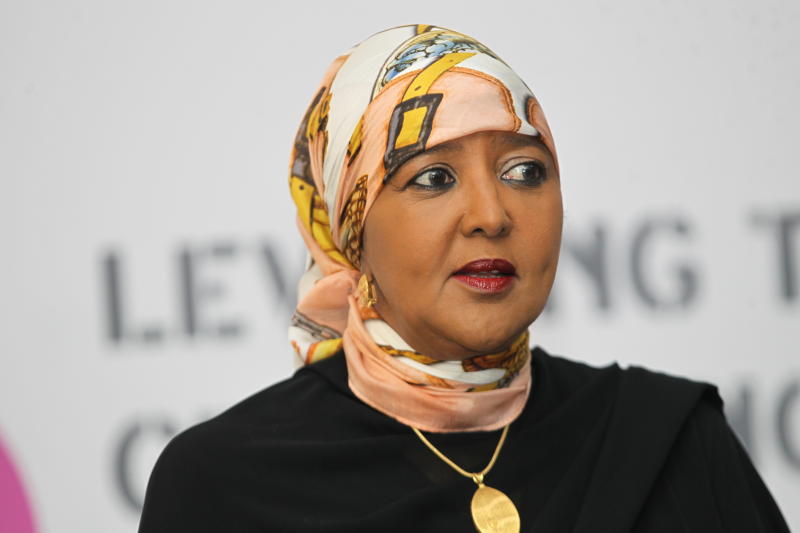 Sports Cabinet Secretary Amina Mohamed has challenged Kenyan women drivers to emulate Monte Carlo Rally winning navigator Isabelle Galmiche and get fully involved in motorsport.
Amina was speaking yesterday in Nairobi upon her arrival from Monaco, France, where she signed a contract extension with the World Rally Championships ( WRC) Promoter GmbH to have the Safari Rally on the WRC circuit until 2026.
Galmiche navigated Rally legend Sebastien Loeb to victory at last weekend's Monte Carlo Rally in Monaco, the opening round of the 2022 WRC season setting the ball rolling towards the Safari Rally Kenya on June 23-26.
Safari Rally Kenya returned to the WRC calendar last year with French speedster Sébastien Ogier winning the leg.
Amina, who was accompanied by WRC Safari Rally Chief Executive Officer Phineas Kimathi, said she was delighted to have come back with the deal extending Kenya's hosting rights.
"I'm sure Kenya as a country and a rally-loving nation will have its drivers exposed, and the WRC Safari Rally will market the country," Amina said.
"I'd also like to encourage women in rallying to stay focused and keep trying hard, just like we saw at the Monte Carlo Rally where a woman navigated the rally's winner."