It's finally time for Safari Rally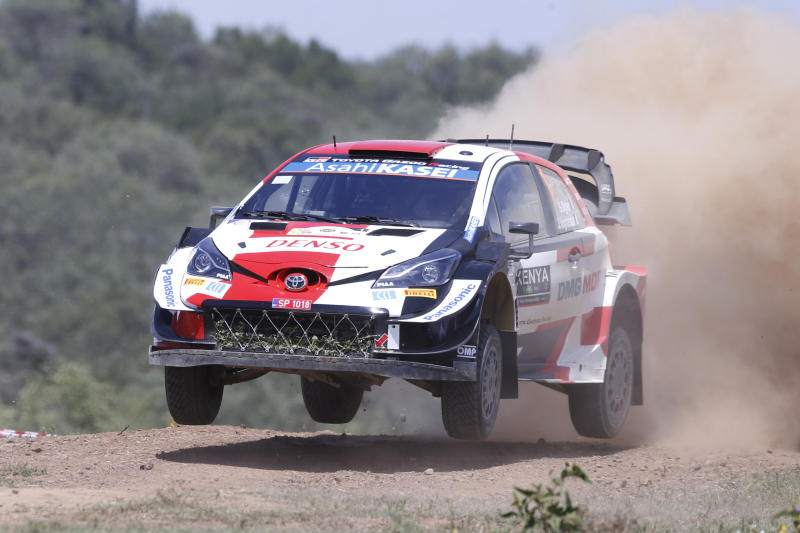 Ladies and Gentlemen, the wait is over. After a 19-year hiatus, WRC Safari Rally starts today.
The global showpiece, which resumes on Kenyan soil after almost two decades, will start at the Super Special stage at Kasarani before snaking its way to Naivasha for the real thing.
The Kabras Sugar Racing Rai brothers, Onkar and Tejveer and Carl 'Flash' Tundo of Minti Motorsports will spearhead Kenya's attack in the championship. The trio was selected by FIA to grace the 5.4km shakedown run in Loldia, Naivasha yesterday afternoon alongside world champion Sebastien Ogier of Toyota Gazoo Racing and WRC 2019 winner Ott Tanak of Hyundai Motorsport. The shakedown provided the perfect opportunity for the crew and drivers to test their cars before the main showdown that starts today.
"I have promised to give my all in this Safari Rally," Onkar told The Standard Sports.
"I want to make Kenya proud in my division."
Tejveer, whose pace notes will be called out by long time partner Gareth Dawe, is looking forward to better his second-place finish in the ARC Equator Rally held in Naivasha in April.
He is hopeful the Safari will provide him with the best opportunity to widen his Kenya National Rally Championship (KNRC) lead that stands at 49 points. Equator Rally champion Tundo heads to the Safari with great financial muscle having landed a Sh3.5 million boost from mobile services providers Safaricom on Monday.
Tundo is one of the few Kenyan drivers who took part in the last WRC Safari Rally in 2002. Conspicuously missing in the Kenyan squad is the six-time KNRC champion Ian Dancun, who won the 1994 Safari Rally.
Also absent is the multiple continental champion Manvir Baryan.
"We are going out to do our best and enjoy the whole experience of competing in a WRC event again," said Tundo.
Tundo and the Rai siblings will spear-head their attack in a VW Polo R5.
Promising driver Karan Patel aims to be on top of the WRC2 and WRC3 drivers at the end of the Safari.
For him to achieve this feat, Patel will make use of his knowledge of the rough Naivasha terrains.
"I have an advantage because I know most of the Safari Rally routes and stages like the palm of my hand," he said.
This gives me an upper hand over my international opponents."
KNRC defending champion Baldev Chager is hopeful that his Mitsubishi Lancer Evo X will do him justice.
Chager, who is second on 42 points in the KNRC series, will be out to kill two birds with one stone.
"I'm looking for a respectable finish in the Safari Rally," said Chager.