Muthaiga bag Tannahill curtain raiser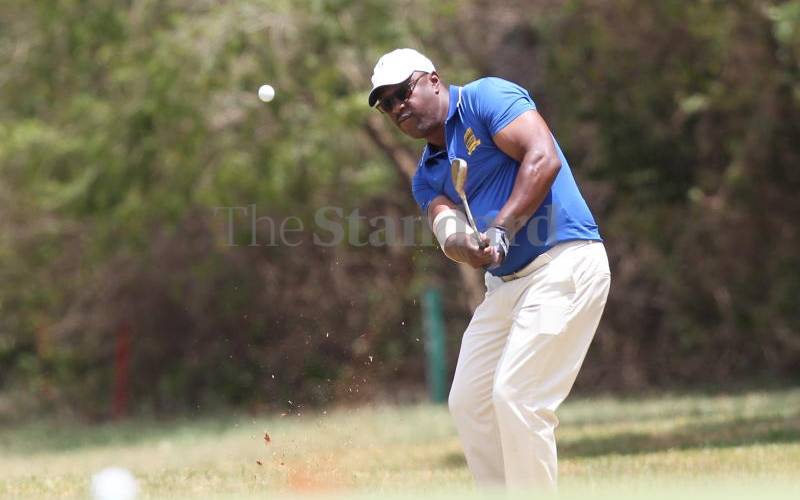 Muthaiga Golf Club fired 242 points to win the 2022 Senior Tannahill Shield Golf Tournament at Royal Nairobi Golf Club yesterday.
The championships, played on foursome strokeplay format, acted as a curtain raiser for the 97th edition of the main event that teed off at the venue yesterday afternoon.
On their way to the senior category crowning, Muthaiga carded 79 gross from the duo of Rajesh Bhabra and Mwai Mbuthia, 84 from Selest Kilinda and Peter Wambugu, 53 from Evans Vittisha and Kamau Thugge and 80 from Wachira Mahihu and Kumar Dhall.
Hosts Royal emerged second on 255 points as Railway finished third on 260.
Mombasa (264), Western (264) and Sponsors Team 2 (264) were tied on fourth. Vetlab (271) Sponsors Team 1 (272) and Limuru (274) finished fifth, sixth and seventh in that order.
The inaugural senior category was contested by players above 55 years.
At the same time, Royal resident pro Alfred Nandwa said he is optimistic to reclaim the main title from defending champions Muthaiga.
Royal last won the trophy in 2019.
This year's championships has attracted nine clubs drawn from Nairobi, Western and Mombasa.
"We are a formidable team. We are made of fairly young players. My team is comprised of both experience and youth," explained Nandwa.
"We did our training for two months, we worked mostly on our short game ahead of the competition."
Royal Club captain Stanley Kirui said sufficient preparations were made on the par 72 course ahead of the tee off.
Unlike last year, the last team in this year's edition will be relegated.
The Tannahill Golf Tournament is played by teams, instead of individuals, of amateur golfers from various clubs who are keen to showcase their golfing skills.
Related Topics