Scotland's Ferguson leads as golfers chase Sh37m top prize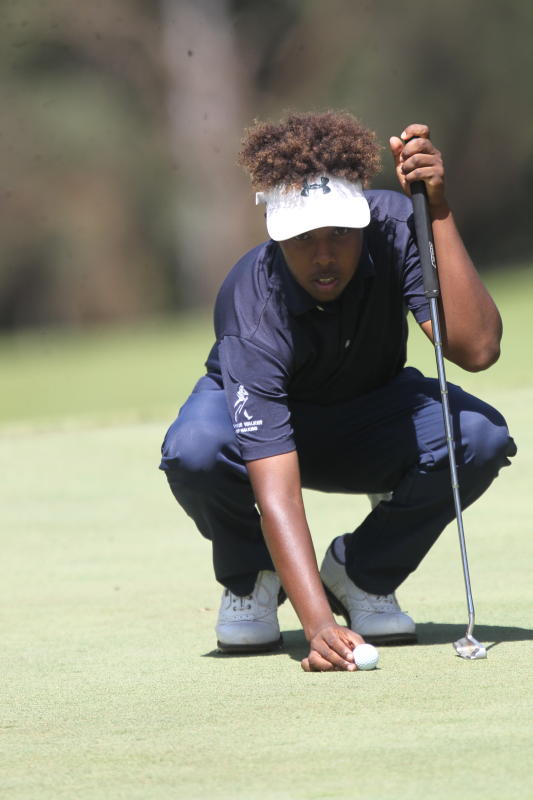 It will be a grand pay day today as the 53rd edition of the Magical Kenya Open golf championships comes to an end at the par 71 Muthaiga Golf Club in Nairobi.
President Uhuru Kenyatta will award the champion Sh37 million of the total Sh227 million prize fund kitty.
Second-placed player will head home with Sh24 million while Sh13 million, Sh10 million and Sh9 million are reserved for third, fourth and fifth place finishers in that order.
All the 74 players who made the projected level par cut on Friday will have a pie of the total purse money.
Ewen Ferguson of Scotland fired five under par 66 yesterday for three rounds of 14 under par 199 to open a four-shot lead ahead of the final today.
Ferguson eclipsed Sharma Shubhankar of India, who had a free drop to 17th, from the top of the leaderboard.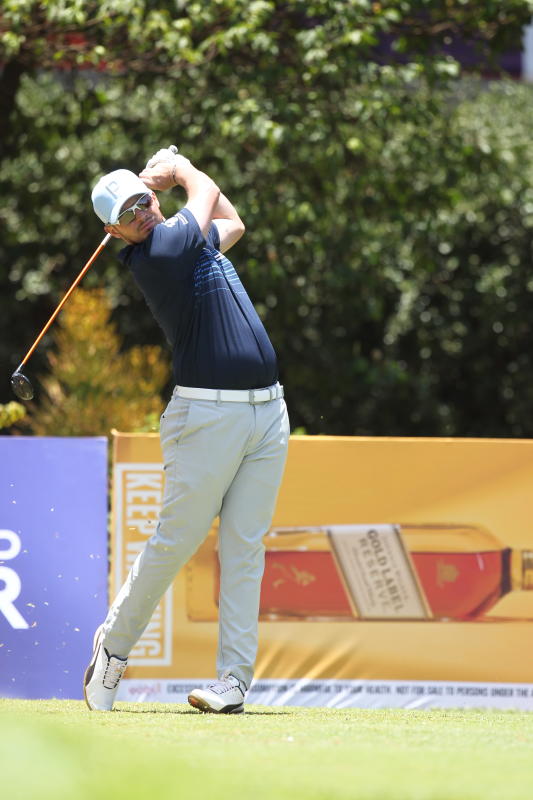 Buoyed by home support, Kenya's Njoroge Kibugu played two over par 73 for total three rounds of four under par 209 to keep his resilience intact.
Kibugu birdied in the par-5 10th and par-5 18th. He bogeyed holes 7, 11, 14 and 16 and parred the rest.
"I'm grateful for the support from Kenyans who came to Muthaiga today to cheer me. It's amazing and I appreciate it," Kibugu said.
"I enjoyed the game today. I tried to do the best I could. Just seeing the people here supporting me was the best thing.
"It's really amazing this week, it's different, when I look on TV and see my name, I don't believe it's
me but it's a good feeling," he said.
Kibugu was yesterday awarded Sh1 million by the Kenya Vision 2030 for making the cut.
Since he is an amateur, Kibugu is entitled to prize money not exceeding Sh100,000
"We will pay him the rest of the money for wearing our brand," Kenya Vision 2030 Director General Kenneth Mwige said.
Sports Cabinet Secretary Amina Mohamed hailed Kibugu's heroics saying his performance shows junior programme is the best route to grow the game and support future stars who will be capable of winning the Kenya Open.
Kenya Golf Union President Peter Kiguru, who walked the entire 18 holes with Kibugu yesterday, hailed the Muthaiga youngster saying the amateur golfer has a bright future.
"It's unfortunate our pros did not make the cut despite engaging in the Safari Tour series all throughout the season. But Kibugu has shown Kenya that there's hope in the game.
"Through the Junior Golf Foundation, Kenya has a chance to harness talents like Kibugu who will be capable of retaining the trophy at home in the coming years," Kiguru said.
Related Topics