Zimbabwe's Mpofu in early lead at Vet Lab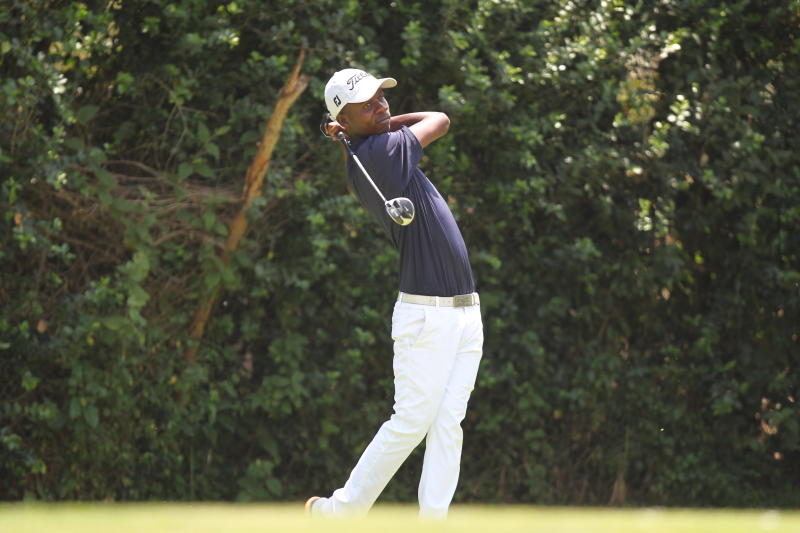 Zimbabwe youngster Tafara Mpofu fired three under par 69 to take charge of the leaderboard in the second leg of the 2021/2022 Safari Tour Golf Series that teed off at par 72 Vet Lab Sports Club in Kabete yesterday.
Hot on his heels are Kenya's Nelson Mudanyi and another Zimbabwean, Robson Chinhoi who nailed one under par 71 apiece.
"I perfected my short games, my tee-shots too were on point," a soft spoken Mpofu told Standard Sports.
Mpofu said he was relaxed on the fairways as he raked in birdies in holes 1,4,5,7 and 15 to nip the lead.
"I took each shot at a time. Unlike my previous games in Sigona last week, I was not rushing with the shots. I was not playing anyone's game. It was just me against the course," he said.
As he heads for the second round on Monday morning, Mpofu targets to do an under par in the remaining three rounds.
The 24-year old says his other objective in the series is to qualify for the Kenya Open slated for Muthaiga Golf Club in March next year.
Mpofu turned pro in 2019 but his game was slowed down by Covid-19 disruption.
"I just started to play some serious game this season," he said.
Mudanyi, who is the elder brother to Edwin Mudanyi who emerged third in Sigona last week, birdied in par-5 7th and parred in all the remaining 17 holes to tie in second place with Chinhoi.
"I worked on my mental focus before this round. My brother's good performance in Sigona motivated me," said Mudanyi.
Mudanyi is also proud of Muthaiga junior Taimur Malik who was his golf student together with Edwin.
"Today I had good clubs selections, I also approached the pitch with great confidence. These are what worked out for me," he said.
Like Mpofu, Mudanyi's aim is to make the cut for Kenya Open at the end of the series.
"I have taken part in six Kenya Open championships, three as an amateur and three as a professional.
"Last year, I failed to make the cut for the global championship," Mudanyi said.
Chinhoi admitted the course was good to him.The Zimbabwean birdied in holes 5,6,7,8,14 and 15.