Muriithi stands tall in Nyahururu as Gathu steals the show in Nyeri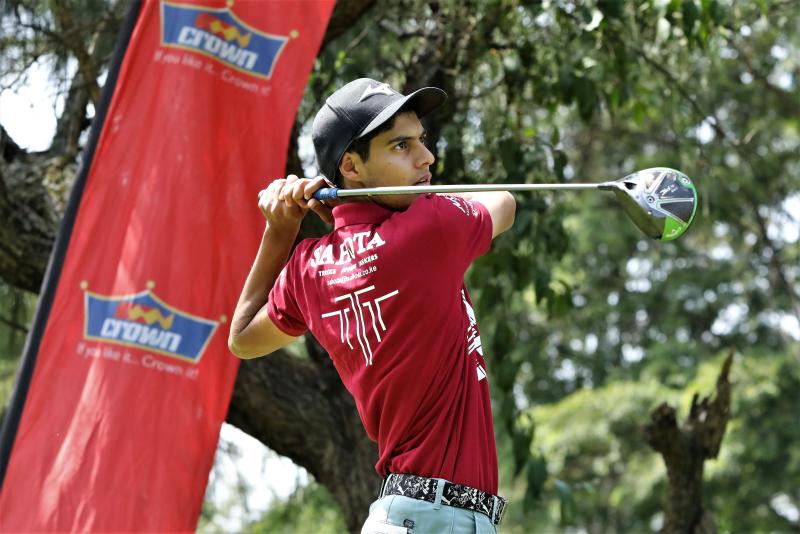 Home golfer Umarpal Jutley fired a sterling round total of 40 stableford points to triumph during Extreme Golf Series played at the par-73 Nakuru Golf Club over the weekend.
Playing off handicap 21, Jutley had a single par on his outward nine and managing three bogeys and five double bogeys.
Thing looked up after the turn sinking two bogeys on the 10th and 11th holes followed up with five straight pars.
Iced with a birdie on the par three 17th after his tee-shot found the green, two feet off the cup from he sank it before suffering acute "birdiosis" which saw him make a triple-bogey on the homestretch par-five 18th hole.
In second place was junior Gurveer Sagoo who carded 39 stableford points two shots ahead of Men winner third SN Wachira who posted 37 stableford points.
Lady winner prize was won by Kuljit Sahota on a score of 36 stableford points as Club Captain Luther Kamau won the Gross prize with 32 stableford points.
In the Nines; J Muriithi won the First Nine with 20 stableford points with Father Michael Chege winning Second Nine prize with 22 stableford points.
Junior winner prize went to Gurtej Sahota on a score of 38 stableford points as David Kiiru settled for Junior winner second with 31 stbleford points with RD Khagram being declared Senior winner with 35 stableford points.
At the high altitude Nyahururu Sports Club, Javan Muriithi outshined a strong field of 73 golfers to claim CIC Golf tournament top prize with a solid score of 41 stableford points over the weekend.
Playing off handicap 9, Muriithi had a great outing on the course during the meet played under clear blue skies returning 18 stableford points from his outward nine with a better back nine from where he picked an additional 23 stableford points to star.
In second place was Gabriel Wanguhu playing off handicap 15 posted a commendable score of 40 stableford points, one shy off Muriithi's score. While handicap 28 Mwangi Mbugua settled for Men winner third on a score of 39 stableford points.
Donning the Ladies gong on a score of 34 stableford points was Njoro Golf Clubs' Jennifer Mugweru playing 28 after carding 34 stableford points. Susan Kihiko came in second on a score of 32 stableford points.
Cleric Father David Munyeki playing off handicap 9 was the best guest golfer on a score of 35 stableford points.
In the commercials, taking the nines were Father Paul Maina playing off handicap 28 took the First Nine with 22 stableford points while the Second Nine went to handicap 21 Watson Njenga with 22 stableford points.
Winning Nearest to The Pin prize on the par-three 17th was John Muturi after raining his tee-shot three feet off the pin.
Gabriel Ndungu's monster drive on the par-five 15th saw him win Longest Drive men prize as home player Florence Kamunya won Longest Drive ladies prize.
On a score of 28 stableford points, Zachary Wambugu, playing off handicap 13 was the Staff winner with handicap 1 Cyrus Lwenyi winning Caddy prize on a score of 36 stableford points.
Handicap 9, Mwangi Gathu fired a round total of 36 stableford points to clinch Kenya Seed Golf tournament overall title at Nyeri Club over the weekend.
Gathu returned an identical score of 18 stableford points from both nines to prevail over a field of 82 golfers who participated in the daylong tourney.
Beating Men winner second and third respectively, handicap 15, James Njega and handicap 9, Dr Anthony Munene on countback with similar scores of 36 stableford points
Brother Francis Njoroge playing off handicap 21, was Guest winner on a score of 37 (23+14) stableford points as handicap E Ruto playing off handicap 26 emerged as Staff winner on a score of 26(17+12) stableford points.