Kenyan golfers lagging behind in adoption of World Handicap System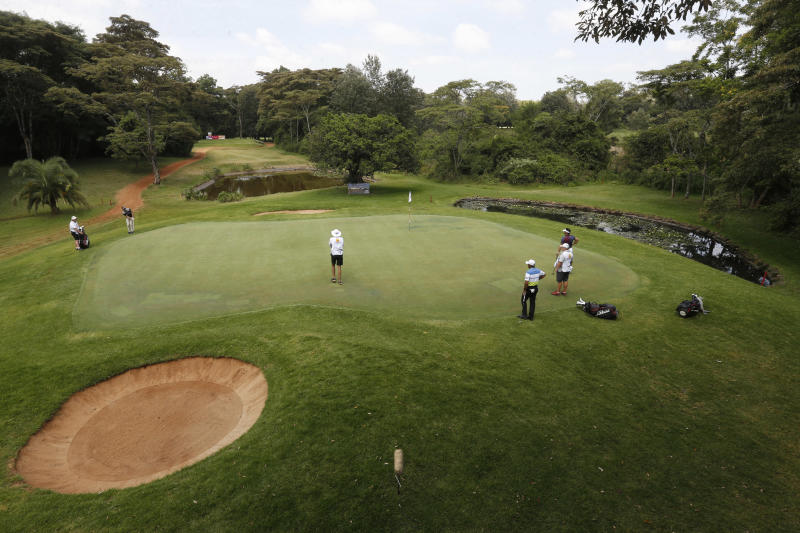 There has been a lot of coverage of the KCSE performance this past week. The pictures of the top-performing candidates being carried shoulder-high by their family members in celebration have been shared across the media.
Unfortunately for golfers, there have been no competitions since the end of March and there are no champions to celebrate on the golf course.
However, if we were to use the adoption of the World Handicap System as a yardstick and compare clubs all over the country, the results will be very surprising to most.
A survey carried out by the Kenya Golf Union has revealed that many clubs have not formalised the position of Handicap Committees and they are still either relying on the golf administrators or golf captains for the running of the World Handicap System, in contravention of the rules.
At the onset of the World Handicap System in Kenya, golf clubs were informed to communicate to their members to download the HowDidIDo mobile application.
The application is customised to the World Handicap System and golfers are able to do a number of things including entering their scores during a competition or a casual round.
It may not be the best method to judge the performance of Handicap Committees using the uptake of the HowDidIDo application by members of the club.
There are many factors that can affect the uptake of the mobile application but it is also a very good indicator of a club's ability to disseminate information to its members.
Generally, the uptake of the application has been low in Kenya with an average of 36% uptake.
But as always, there are those that are ahead and those that are performing dismally.
The best five performing golf clubs in this area are:
1. Kericho Golf Club – 59%
2. Ruiru Sports Club – 49%
3. Njoro Country Club – 49%
4. Muthaiga Golf Club – 45%
5. Kitale Sports Club – 44%
The three worst-performing clubs are
1. Kenya Airforce Golf Club – 3%
2. Naivasha Sports Club – 6%
3. Thika Barracks Golf Club – 13%
If we are to adopt the old provinces that existed before the promulgation of the constitution, Nairobi would be the worst performer:
1. Rift Valley – 36%
2. Coast – 34%
3. Central and Eastern – 31%
4. Western and Nyanza – 30%
5. Nairobi – 29%
It may take a while for clubs to enjoy the full benefits of the World Handicap System.
Wang'ombe is the General Manager of Kenya Open Golf Limited