New World Handicap System is no elixir to golf's perennial Handicapping ills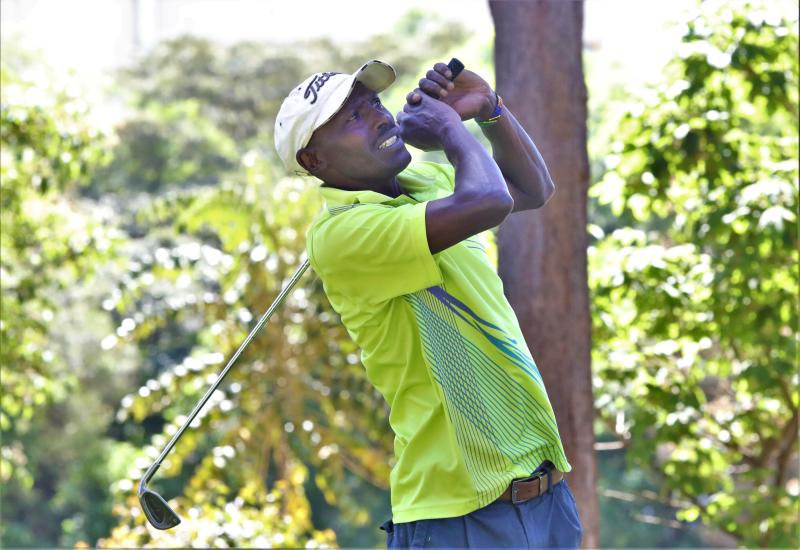 There is a lot of excitement and anxiety in our golf circles about the new World Handicap System. The positive thinkers understand that the WHS is a way of providing an adjustment, or some equalization to our golf courses since, unlike Soccer or Tennis, no single course is exactly like the other one.
For a long time, golfers have complained of the inaccuracy in assuming the equality in similar numerical Handicaps issued by different clubs. For example, a Handicap 15 issued at the hilly and slope Vetlab course cannot be the same as one issued at the relatively flat Thika Club Course. Neither can a 5-single handicapper at the relatively Railways course be deemed to have similar abilities and proficiency as a 5-Handicapper rated on the longer Limuru Course.
The USGA realised this a long time ago and came up with the Slope Rating Concept. A course of moderate length, with minimal variance in elevations and cross slopes, an average number of hazards, trees and obstructions is awarded a Slope Rating of 113. All other courses are then rated with that course as the standard. Flatter, shorter offering less difficulties will have a lower rating while more difficult courses will have a higher one.
The ratings can vary from a low 55 to a high 155. My speculation based on nothing but observation is that most Nairobi courses will be in the 125 to 130 slope rating range.
Slope Rating should have been introduced in Kenya a long time ago, but due to the historical fact of our Colonisers being Britain, our golfing falls under the auspices of the Royal and Ancient, R&A. The R&A and the American USGA have a long-running supremacy competition on who rules golf. That has never been resolved, which is why you will notice that Rule changes are issued jointly.
The senior among us will recall a time when there existed two sizes of golf balls. The legal limitation was the smaller British ball having a minimum 1.62 inches diameter while American ball had a minimum of 1.68 inches. Interestingly, even then, both bodies agreed on the maximum weight 1.62 ounces. A formal agreement on one size did not happen until 1990.
It looks like the R&A finally saw sense and agreed to adopt the USGA's Slope rating, and hence the WHS was born. The WHS will award golf with a Handicap System that golfers will note is calculated to one decimal place. Each Tee on a course shall be rated for Men and Women.
Your Handicap, or rather, your "Playing Handicap" for that round, shall depend not only on which course you are playing, but also on which tees you are playing from. Thus, you may find yourself playing off 12 if you opt to play from the front Red tees compared to playoff off 15 from the middle white tees, yet on the same course.
The KGU has issued a 19-page document that explains how the system will work in Kenya. It is available for every golfer, at any golf club, for free. By now all golfers should have a copy.
Amidst all this excitement, the one thing the WHS will not be able to do is cure the ills and evils that have continuously ruined golf, not just in Kenya, but all over the world.
Computer Programs have the term GIGO, which stands for Garbage in, Garbage out. The Handicap Index you will be awarded and the results of any competitions depend on the accuracy of the data entered in a computer system. The biggest culprits to the entry of wrong data are cheating and non-observance of golf rules.
I don't need to define cheating in golf, at best I advise that you go play another sport, like cricket, but not golf. If you cheat in golf you don't belong there. When you cheat, the final score is not a true representation of your performance. When you cheat, quite often for a measly small bet within your fourball, you are also cheating the entire course, especially if the cheating lands you in the prize and bets. You are a despicable petty thief.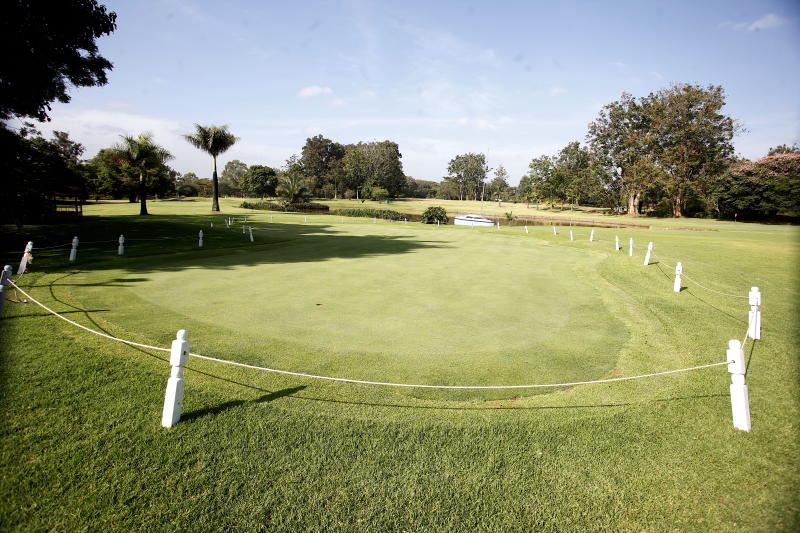 This is why golfers are always very keen to observe the activities of their fellow competitors as well as the scores they record. The penalty for cheating is disqualification and possibly suspension from golf for several months. The ban may not be lifted until you bring back a letter from your Priest, Psychoanalyst or village chief indicating your repentance or reform. OK, I made that one up but wish it was true. Cheats are so annoying and are spoiling golf.
Cheats can be very crafty and sometimes only another cheat may notice the cheating. We have heard of secretly executed footwedges when searching for a ball in the rough. A new one I heard is the Cigar Drop: to play your shot, you obviously have to place your cigar on the ground. While doing that, your hand accidentally pushes the ball a few inches to a better lie. The guy caught doing that must rue that day because a very honest and rules stickler Murume he was playing with happened to be watching. Let's say WW3 almost broke out!
Another one I heard of here was of a Senior lady who always insists on being marked by a new young junior. She then bullies the kid on what to write, usually less than actual play.
Another complaint I heard from the ladies is of one who plays early in the morning and ensures she is paired with men. Men are long hitters so when they are busy dealing with their balls, they don't pay her too much attention, and that leads to magical scores for her.
The other source of wrong data is due to ignorance. If you do not notice or realize a rule infraction has happened, by yourself or the other player, then you will enter a wrong score. Again, you are cheating the entire course. Mistakes do happen of course and when noticed should be corrected immediately, and the appropriate penalty applied. It is the onus of Golf Captains to continue educating golfers on golf rules especially when rules change. On that note kudos to Railway Club who briefly discuss a golf rule during prize-giving.
Then there is sandbagging. This is the bane of almost all our golfers who engage in betting. Sandbagging is simply employing every trick in the book to ensure that your Handicap remains artificially high for the sole purpose of creating a buffer so you can win bets. It's such a shame. One such trick is to deliberately return several bad scores in order to bloat your Handicap. Another trick is not to return good scorecards.
WHS requires that every scorecard for any kind of competition, even a friendly one, be returned. WHS has even allowed returning of several 9-hole and even 6-hole scores that are later combined to make 18-holes. I have yet to hear of a solution to this problem. Golf Solutionz's Paresh Jai, an experienced golfer and past Club Captain narrated how in the past, together with former KGU Chairman JS Nadhra, innovated a system of numbering all scorecards to ensure all were returned. Unfortunately, that initiate never took off fully and eventually died.
The goal would be to ensure all competitive games are recorded. In Southern Africa, a golfer is not allowed on the course unless he swipes his Member card. That is later reconciled with the entry of scores on a computer that a golfer does himself.
Failure to return a score incurs a Penalty, usually the lowest out of your last 20 scores. In the KGU Booklet this is defined as a "Penalty Score" and may be just what is needed to catch such cheats.
Peer review is another solution. Every golfer has a right to demand the entry of correct scores and not be embarrassed that they are shaming their cheating friend. Why would your conscience bother you, when it's him stealing from you shamelessly fooling you and feeling very smart at your expense! Such a person cannot possibly respect you; expose him or her!
We hope that whatever system KGU is setting up for Handicapping will be open, on the internet and will allow every KGU-Handicapped golfer to check the entries made by any other golfer wherever they play golf on this planet.
WHS will only work if it captures the correct data and scores. Otherwise, it will just be just an academic exercise on how to do a calculation wrongly once again. @pigamingi1, [email protected]