TV broadcast delay was caused by shipping technicalities, Kenya Open Golf Limited explains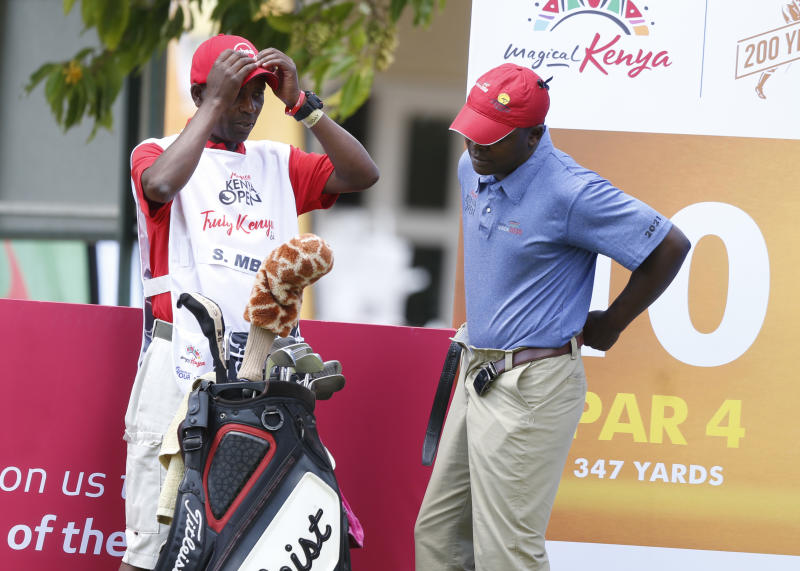 Kenya Open Golf Limited (KOGL) has assured there will be live television coverage of the ongoing 2021 Magical Kenya Open on Sunday.
This was announced by Tournament Director Patrick Obath who stated that the European Tour technical crew behind the production is working round the clock to beam the action live on the final day.
"We are very certain of the live coverage on Sunday," Obath said.
"I want to thank authorities at the Kenya customs; the Kenya Ports Authority, the Kenya Revenue Authority and the Kenya Bureau of Standards for putting much effort to ensure the equipment were released from the port of Mombasa on Friday.
"Already the OB Van is on its way to Nairobi and is expected in Karen on Saturday," Obath stated.
Obath explained the coverage of the 52nd edition of the tournament was delayed by shipping technicalities and the weather.
"The European Tour uses a supplier from South Africa who does their television production.
"The ship carrying the equipment from South Africa was delayed at the port of exit in Durban, by a typhoon.
"The ship was then later diverted to Maputo, Mozambique for four days while on its way to Mombasa."
"As KOGL, we are sorry for this inconvenience," Obath stated.
The tournament was expected to reach over 800 million households across the world in coverage.
Locally, leading broadcaster KTN was to relay the action live for five hours every day.
Kenya Breweries Limited has already set up 24 mini centres where fans can troop in to watch the game.
The centres spread across the country are located in the golf courses.
The locations are in Vet Lab, Muthaiga, Sigona, Limuru, Royal, Kiambu, Railways, Golf Park and Ruiru.
Others are in Thika, Nanyuki, Nyeri,Nakuru, Eldoret, Kericho, Kitale, Kakamega, Nyanza,Nyali, Vipingo, Malindi, Mombasa and Karen.
Apart from watching the proceedings of the two tournaments, the fans have the opportunity to compete in mini-golf tournaments being held at the venues.
Concerning the delayed production, the European Tour stated: "Unfortunately, due to ongoing logistical difficulties beyond our control we will be unable to deliver the live world feed coverage of the third day of the Magical Kenya Open presented by Johnnie Walker on Saturday 20th March 202."
"Thank you for your continued patience. We sincerely apologise for the inconvenience caused."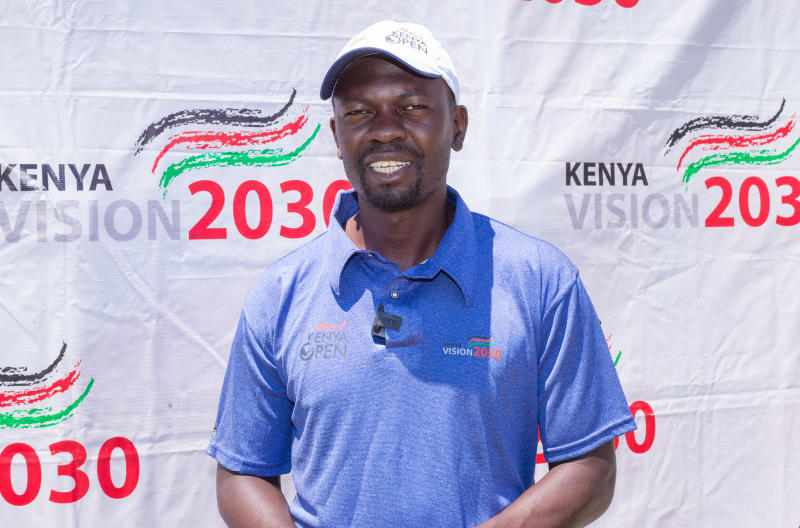 The European Tour also released a statement.
"In cooperation with the local and national authorities we are continually working to resolve the situation as soon as possible, and hope to be in a position to provide live coverage for the final day of the tournament," read the statement.
UTILITIES
Local pros for Kenya Savannah Classic
1.Dismas Indiza -Mumias
2.Greg Snow- Muthaiga
3.Simon Ngige-Thika SC
4.Erick Ooko-Golf Park
5.C.J Wangai- Sigona
6.Samuel Njoroge- Railway
7.Jastas Madoya-GRV
8.Riz Charania- Windsor
9.Mathew Omondi- Vet Lab
10.Jacob Okello- Golf Park.
11.David Wakhu- Golf Park
12.Edwin Inana Mudanyi- Vet Lab
13.Toni Omuli- Golf Park