Greg Snow set for Magical Kenya Open test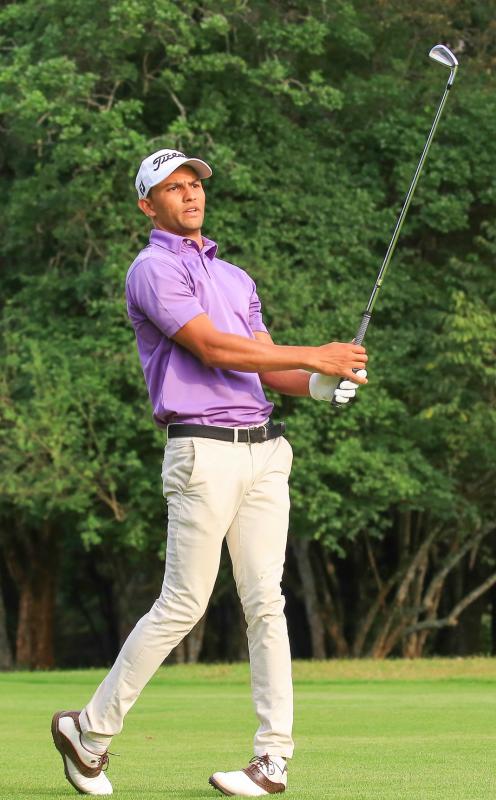 Greg Snow is probably one of the most consistent and established players in the Kenya national golf team.
No doubt, he makes it into the "the man to watch list" at this year's Magical Kenya Open.
Having played in numerous local and international tours, Snow is a man who knows his trade just fine.
Standing behind the ball looking at his target, Snow lines up for his tee shots like a real professional.
Over the tournaments, he has greatly improved his game and status. It doesn't matter where he mostly plays in, he just delivers.
He has been in action at the Fancourt Country Club - South Africa, Nagoya Golf Course – Japan and Pinehurst Golf Course - North Carolina, America.
Banking on his vast experience and participation in the Kenya Open for 15 straight years, he will be seeking to register a good performance at this year's event, in his 16th attempt.
Despite having a feeble performance in the just concluded Safari Tour 2020/2021 season, Snow wants to go one step better.
Snow has been working on the rusty aspects of his game ahead of the Karen Country Club duel that will be held from March 18-21.
He will need to fine-tune his long game and iron play.
"The just concluded Safari Tour found me in a rusty form with a lot of inconsistencies, which turned out to be quite costly.," said Snow.
"I've been working on the same and doing a lot more. I'm getting there steadily."
Just like most of the other Kenyan pros, he will be looking to improve on his mental game and state of mind.
According to the 30-year-old golfer, a clear state of mind will be important in his performance at the meet.
"I'm excited and looking forward to this year's edition. Karen is one of my favourite courses, having played there several times. I'm aware of my target zones, the approaches to take, when to play aggressively and when not to," said Snow.
"We will make use of the home course advantage. Having navigated each corner as we practiced, we should be able to play well than the visitors."
"The fact that we will be in the "Bubble" for the duration of the event is an advantage, since that will contribute greatly towards our discipline."