After long walk, Okello ready for the real deal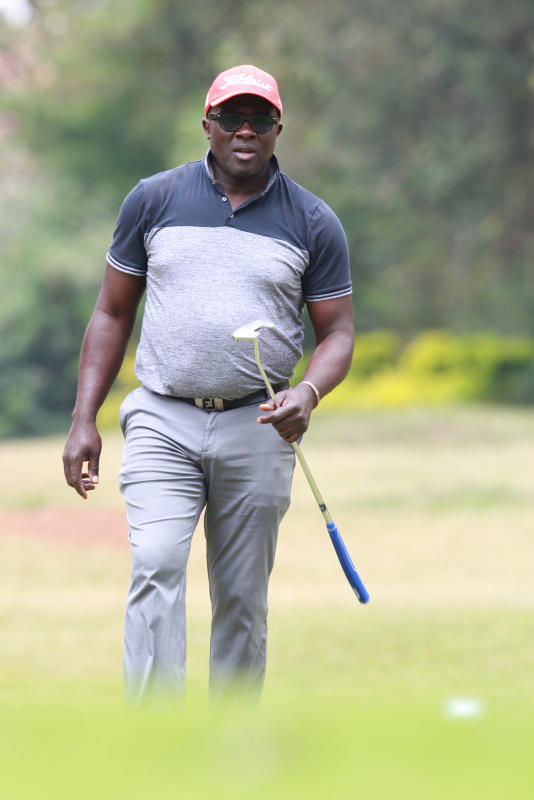 The 56-year-old golfer has competed in all Kenya Open editions since 1988.
The 1998 Kenya Open edition will forever remain etched in Jacob Okello's mind.
Since its inception, Okello is the only Kenyan who has come close to winning the country's premier golfing event.
After he lost to Argentinian Ricardo Gonzales in 1998 to finish second, no other Kenyan has made it into the top 20 to date.
So far, the 56-year-old Okello has participated in every Kenya Open since 1988 as an amateur before joining the pro ranks in 1994 and has been thriving in the spotlight.
Under a strict training schedule headed by his dad Ben Okello, himself an accomplished golfer in his heydays, the younger Okello is putting in ample competitive preparations ahead of the grand tournament.
"I've gotten a little more consistent with my play." Okello says. "Especially on my mental game and preparedness."
And as he prepares to participate in the 54th edition of Magical Kenya Open to be played at Karen Country Club from March 18-21, Okello is leaving nothing to chance.
At the moment, he is undergoing a two-week strength building program with much emphasis on endurance before they get into the "bubble", a term used to refer to select hotels that will be authorised by the Tour officials to host players.
Even with a raft of measures released by the European Tour that included barring spectators from it's two events in Kenya; Magical Kenya Open and Savanah Classic, Okello is all ready for the showdown.
"At the moment, I'm working on this aspect of my game to mentally prepare myself while in the "bubble" of quarantine," said Okello.
All local players will be required to take a Covid-19 test at least two days before the commencement of the first event – Magical Kenya Open.
"No player will be allowed to leave the Bubble in between the events. If you step out, you will be forced to take another Covid-19 test to be readmitted," Safari Tour Tournament Director Patrick Obath said.
The Golf Park based golfer says he is comfortable with his iron play but still working on his chipping and putting where he still finds some challenges.
With no recent swing change or even subtle change to his equipment, Okello is raring to go and conquer the Karen course.
"If you don't dream of being a champion. You cant be one. I'm hoping to have a good game in Karen," he said.
Having participated and made the cut in eight out of the nine Safari Tour series, Okello blamed his mental game for missing the cut at the Muthaiga leg.
Okello, said positivity on the course can contribute up to 90 percent of one's performance.