Vet Labs Sports Clubs pro Mathew Omondi aims to make cut at Magical Kenya Open
GOLF By Mose Sammy | February 28th 2021 | 2 min read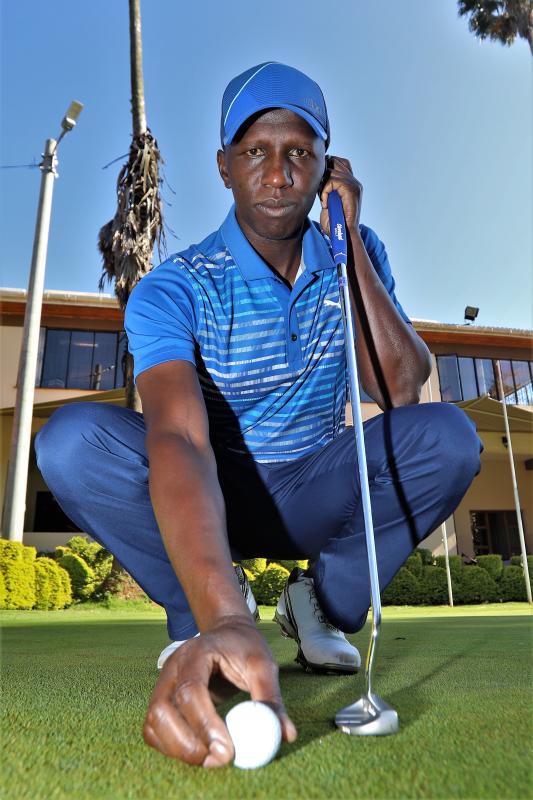 Vet Labs Sports Clubs pro Mathew Omondi is among the pack of 12 Kenyan pros who will be flying the Kenyan flag at this year Magical Kenya Open 2021 at Karen Country Club.
Omondi, never comes across as being serious in anything but wait until you hear of his golfing escapades and conquest on the golfing landscape both locally and internationally.
For 37-year-old Omondi though, this years event will be different as it's his maiden European Tour event he will be participating in being the second one after it's launch in 2019.
An alumni of Golf Talent Foundation Class of 1999 alongside pro Ali Orende, Sullivan Muthugia, Jastas Madoya, Nelson Mudanyi, Boniface Simwa nd Simon Ngige before Vet Lab Sports Club took them under its wings to advance their golfing careers.
In 2010, Omondi got his big break playing in the Golfer of The Year (Goty) events as well as a call up to the national team.
And went on to captain the national team at Africa Zone 6 Championship where the Kenyans finished third behind Africa's powerhouses South Africa and Namibia who were first and second respectively.
Africa Golf Team Championship in Johannesburg, South Africa in 2011 where he finished sixth overall as well as at the East African Challenge in Burundi where he scooped the overall prize.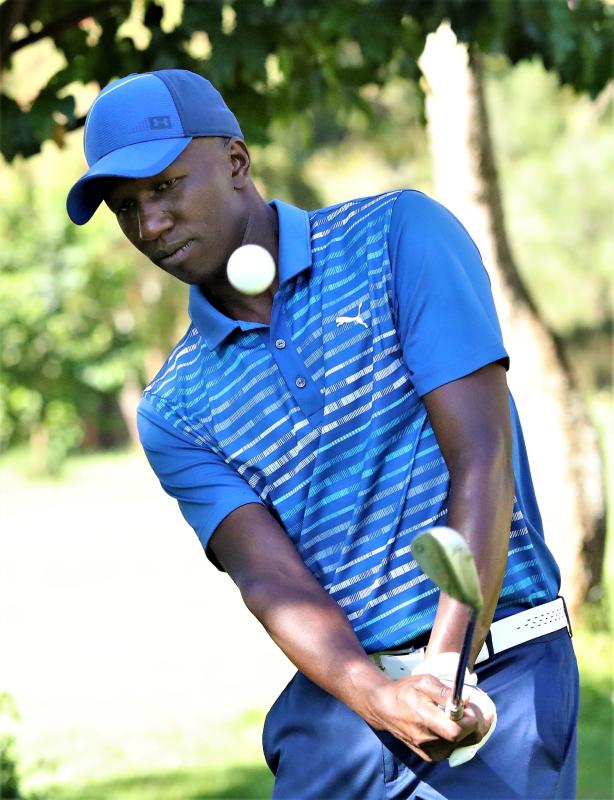 While on the local scene, Omondi won Manchester Salver in 2010 in Eldoret, Coronation and Bender Trophy in 2011 in Nakuru, Sigona Bowl in 2012 and 2013.
Other top accolades after turning pro in July 2013 where he won Sports-Kenya Tournament played at Windsor Golf & Country Club.
Making the cut at Kenya Open 2016 with a T40 finish unfortunately he has not had any Safari Tour win despite finishing fifth at this years Uganda Open which was part of Safari Tour 2020/2021.
"With golf, there's always something that one is struggling with, you can't say you're fully prepared. There's always something one is struggling with and you're always working on," says Omondi
At the moment he is contented with his iron play although his long play is iffy hoping he will better it ahead of the Karen duel mid-March.
"At the moment. I'm working on my confidence more hoping to improve on it before hitting the course," Omondi added.