Emancipate yourself from mediocre golf – drop those Noah-era clubs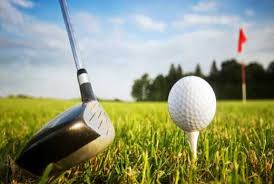 Playing golf clubs that Noah must have forgotten in the Ark will cost you. Even when you pure that shot, the result will be less than perfect. What you don't know, can and will hurt you.
If you want to enjoy golf to the fullest and play your best, you need to upgrade your hardware every three or four years.
In between, you need to have them checked to ensure that the specifications have not changed, as happens over time.
It is beyond my ken how some keen and avid golfers, who can afford the latest sets of irons, condemn themselves into playing mediocre golf, courtesy of wielding archaic, inefficient, equipment from the last decades.
They spend the whole Saturday afternoon slogging it out on the links and returning bad scores, then losing bets and their tempers to boot.
Just look at your bag. Are there clubs that you bought new more than ten years ago on your trip to South Africa or Dubai?
Are there any clubs that you inherited or traded-in more than five years ago? Add the number of years the previous owner had them and you realise that they are over ten years old.
That is akin to driving a Toyota Corolla KE70, the famous DX from the 1990s, today. The air conditioner is hot, it guzzles petrol faster than a V-8 Land Rover 110, the CV joints screech louder than a Gikomba metal gate fabricator's grinder, the transmission leaks oil, the engine overheats at and the suspension struts are kaput.
But it still gets you to your destination, though rather uncomfortably. If the late Limuru golfer and Motor Vehicle Inspection Tsar Kuria Kanyingi were around, he would declare it as un-roadworthy. The same applies to your Noah's-Ark age golf clubs. Club Pros flinch when they see them.
You may not notice the weird golf shaft bend during the swing, or that the clubhead lofts have changed. You keep ignoring those aged grips that are now smoother than your forehead, and the worn-out grooves on the clubhead face.
These clubs have exceeded their expiration date! You need to upgrade, either by buying new clubs or trading in with a more recent model. Donate your old clubs to the needy juniors at the Rose Naliaka j Junior Golf Academy or KGU's Junior Golf Foundation.
To upgrade anything, you need to know what you are buying. Until the 1980s, the choice of irons was simple: beginners and high handicappers played oversized, high offset, cavity-backed perimeter-weighted cast iron heads. They looked like someone gouged out a chunk of steel from the back of the clubhead.
Better golfers played small-headed, low-offset forged muscle-back blades that had a pea-size sweetspot. They were manufactured by forging a piece of hot steel into shape.
Forged muscle back blades are mean gizmos that are impossible to hit; they offer no forgiveness on mishits. But if you get the sweetspot, the exquisite feel is one akin to a hot knife slicing through KCC butter.
Yours sincerely had the inadvertent misfortune of starting out golf with pure blades. I almost gave up in frustration after a three-month struggle!
Luckily, one Sunday morning, a perfectly executed head-up with a long iron at Vetlab's Hole 16 resulted in a hole-in-one. That accident got me hooked to golf and restored my faith in the game. The rest is ongoing history.
Cavity backs were an improvement on the design of blades. The cavity, created by gouging out a chunk of material at the back of the clubhead, resulted in a heavier mass around the edges, the so-called perimeter weighting.
Perimeter weighted heads are more forgiving to play. You are unlikely to find cavity heads made by forging these days. The Titleist 690 CB was probably one of the best.
To cut manufacturing costs, club makers began making the cavity back heads by casting the heads from molten steel rather than forging hot steel billets into shapes.
By the turn of the century, other enhancements were added to clubhead designs. One of them was a concept of locating the centre of gravity low and farther back with an aim of getting the ball to launch high. This resulted in thick and wider soles.
That concept was later combined with an undercut at the lower back to effectively make more of a forgiving surface. The Ben Hogan Apex Edge, TaylorMade LCG and Mizuno MP52, had such a slot.
The best golf players swear by pure forged muscleback blades. These are real knives for sure; precise and sweet to play. Mizuno has consistently led in this category, their legendary MP33 is rated the best iron ever.
Later blade models from Mizuno include the MP67, MP68, MP37, MP69 irons and more recently the MP4, MP5, MP18 and MP20.
The most radical innovation in irons was made in 2010 with introduction of multi-material iron heads. Unlike the previous clubheads made from one piece of steel, these were made from several pieces.
Multimaterial heads take advantage of the properties of different materials to make several parts that are then welded together.
The main body is usually a forged steel frame, while the front is a hot Titanium face.
At the bottom were high-density tungsten weights to lower the Center of Gravity. Tungsten weights were also placed at the toe and heel for more stability and enhanced forgiveness on off-centre impacts.
With hundreds of possibilities on material composition, face offset, lies and lofts, the size and shapes of clubheads could be varied to fit golfers of different profiles.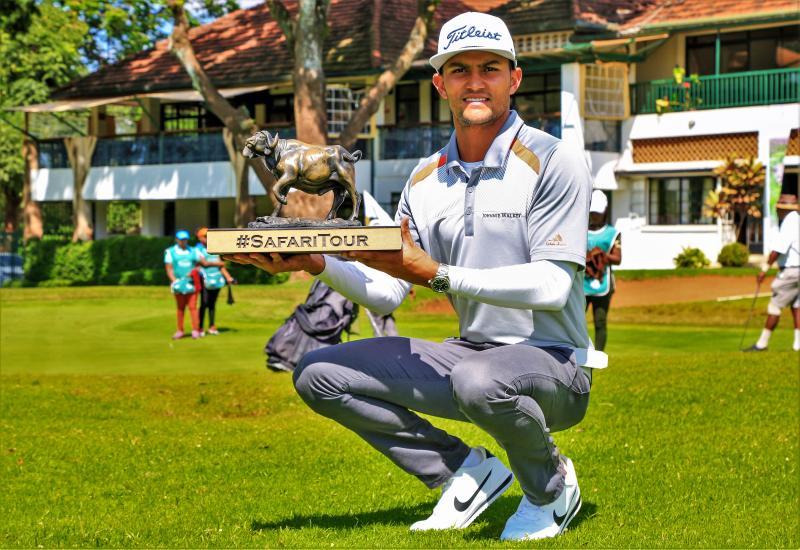 Leading brands in this multimaterial category were Mizuno MP57, 58 and 59, Titleist 712, 714 and 716 in the AP1 and AP2 variants, and Ping G series.
Golfers looking to upgrade to new iron sets in 2020 are spoilt for choice. However, they need to be aware of the new nomenclature for classifying golf club heads.
Game Improvement irons are characterized by big heads, big offsets, high bounce and have cavity backs. They are made of several materials welded together and are best for beginners and high handicappers.
Among the lower-priced brands are Dunlop XXIO, Wilson Staff D7. Insets from Adams golf have up to three hybrids instead of long irons.
Popular, pricier models in this class are Titleist AP1-718, Mizuno JPX 919, Cobra King SZ, TaylorMade SIM Max and Callaway Rogue Epic.
Player Distance Irons have medium-sized heads and smaller offsets and suit mid-handicappers. In this class are the Titleist AP2-718, Cobra Speedback F9, Mizuno MP-20MMC, TaylorMade P760 and Callaway Epic Forged, among others. Golfers in the
Player irons are for better golfers, those in the lower teen Handicaps. In this class are what are referred to as Semi-blades. Most of them feature multimaterial small heads with even lower offsets. The main body is usually a forged steel frame that is bonded to a hot Titanium face
In this group are Titleist 620CB, Mizuno MP-20, King Cobra Forged Tec, King Cobra CB, TaylorMade P790, Srixon Z585, Ping G400 and Callaway Apex 19 Pro.
Professional Irons are for the best golfers; Pros golfers and low Single-digit Handicappers who love to work the ball. Their weapons of choice are pure forged muscleback blades. They have tiny heads, minimal offset and low bounce.
In the Pro category are King Cobra MB, Mizuno MP-20, Titleist MP5, TaylorMade P730, Srixon Z785, Pingi500 and Callaway Apex MP.
An interesting innovation that promises to be a game-changer in 2020 are Hollow-body cross-over irons also known as performance hybrid irons.
These are irons that have a hollow head, something almost unheard of five years ago. They are basically the same old multi-material heads but now enhanced to take advantage of the spring-like effect of the high strength Titanium face even more.
They have achieved that by injecting a high-strength polymer a hollow space between the high-strength thin Titanium face and the steel frame backing.
This makes the face springier, hence balls pop out faster and easier, resulting in higher comparative distances against other irons. Unfortunately, their bulky size gives them a clunky look that puts off better players.
Overall, improvements in clubhead designs have resulted in heads with extra forgiveness. This, in turn, has allowed manufacturers to jack down the lofts. Lower lofts lead to more distance.
An example is the new Titleist T400 Iron. This set has lofts that are so strong, meaning low, that the set starts at 5-iron instead of the traditional 3-iron. Think of it as a 5 iron with a 3-iron loft
The Pitching wedge has a 38-degree loft, quite a departure from the usual 46 degree for Titleist. These strong loft designs just might be the future of irons.
The new kid on the block, PXG, were first to launch Hollow-body irons with their relatively overpriced PXG0311 a few years ago.
Other manufacturers quickly jumped, which saw the unveiling of the Ping G700 last year and G710 in 2020.
This year, Mizuno are offering a similar hollow-head iron, the MP20HMB, while Titleist aims to edge everybody off with their Titleist T200 Hollow-head crossover iron, one of the four designs in their T-series this year.
Titleist may have nailed it. They used the same Hollow body concept in the design of new U510 utility irons. Utility irons are a smart alternative to the traditional long-iron hybrids and woods.
The U510s are so easy to hit, they are being offered not only in 3 and 4-iron lofts, but also in 1 and 2, numbers that were almost verboten in recent years.
If you want to eliminate bad equipment ruining your game, and to stop being the free ATM in your fourball, the one thing you need to do this year is toupgrade to a modern set of irons.
So how can you be sure that irons you are buying are the fits your body and swing? You need to be fitted. Buying golf clubs off the rack is so 20th century. It is no longer just about the clubhead brand name and model. The whole set must be fitted for length and lie angles that match your height, posture and your game. Even the diameter of your grips matters.
Currently, we only have only one qualified clubfitter in the country, Total Golf Solutionz Ltd. Google them.
To avoid buying the wrong clubs, wasting your money and getting disappointed, you will be well advised to pay them a visit first. Club fitting is the best investment in your game that you will make this year.
LipOuts: Did you know that the part of the golf club that affects performance most is the golf shaft? Do the flex, torque, weight, kickpoint, torque profile and materials of your current set suit you?
[email protected], @pigamingi1