Will Kamau save Mathare United's sinking ship?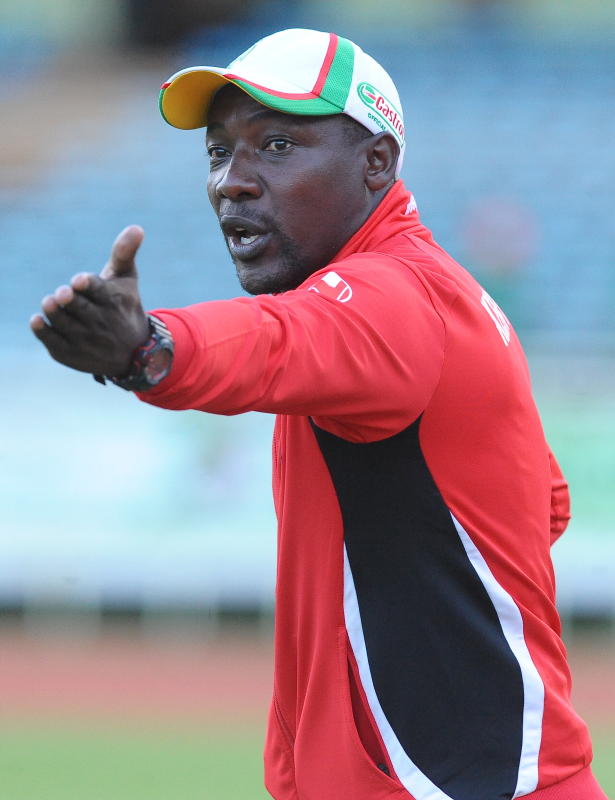 For years, faces at Mathare United's technical bench have been famed.
For a club that was founded in 1994, the Kenyan Premier League side has enjoyed, or at least gone through the hands of numerous coaches.
From Gabriel 'Kingi' Njoroge, Stanley Okumbi, to Francis Kimanzi, Salim Ali, Frank Ouna and Ezekiel 'Rigo' Akwana, Mathare United have been keen to maintain the link between players and coaches. Tacticians who have handled the team over time, have some DNA strands of the Slum Boys.
However, the appointment of John Kamau as Mathare United's coach yesterday, hints at a different approach.
Kamau has never been a Mathare Youth Sports Association (MYSA) product as has been the tradition with this side. The aforementioned have been.
Granted, the former Thika United and Posta Rangers tactician may not have been a MYSA product, but at least he knows what's expected of him.
Kamau spoke with some sense of optimism in his unveiling yesterday at the team's training session.
He knows it won't be easy at Mathare. It's never been anyway. For a side that lifted the Kenyan Premier League title in 2008, things have taken a different turn. A turn for the worse. It could have been better though, but it seems to get worse with every fixture.
Mathare are 17th in the 18-team log. They have seven points from 16 rounds of matches. They have won twice, drawn once and lost a depressing 13 times this season. And with the second leg of the season getting underway on Saturday (they play Talanta FC), Mathare fans must be hoping for things to get better.
"My goal is to put Mathare United back to where it ought to be; where it belongs. I have a blend of experienced players and youngsters. All I'm asking of you guys is to give your best and play for the badge," said Kamau.
"Commitment will be key here. Our training sessions will be intense."
To the club's fans, anyone who has the ability to help them stay afloat, is welcome. Any step forward, however minute, is commendable. They have been waiting for this moment to come.
They so long for those days when they marched into stadiums with overflowing hope. Hope of watching as their team pumped in goals and their defenders remained stoic, just as Edgar 'Fighter Ochieng and George 'Wise Owino used to do. Even to their ardent fan, Simple Simon, he can't wait for another 2008 moment.
For Kamau, succeeding isn't much of an option. He needs to assert some sense of leadership in this side.
Mathare United long for their identity. They do. They need to have some direction too.
At the moment, nothing seems to be going as planned though. Kamau knows it takes time to change a club's setup mid-season, but he's ready to take that precarious route.
After all, fans just want to take pride in their team. Sometime it's not all about the results, but having some identity and pride. Being entertained.
Related Topics