Matano says it's not over for Tusker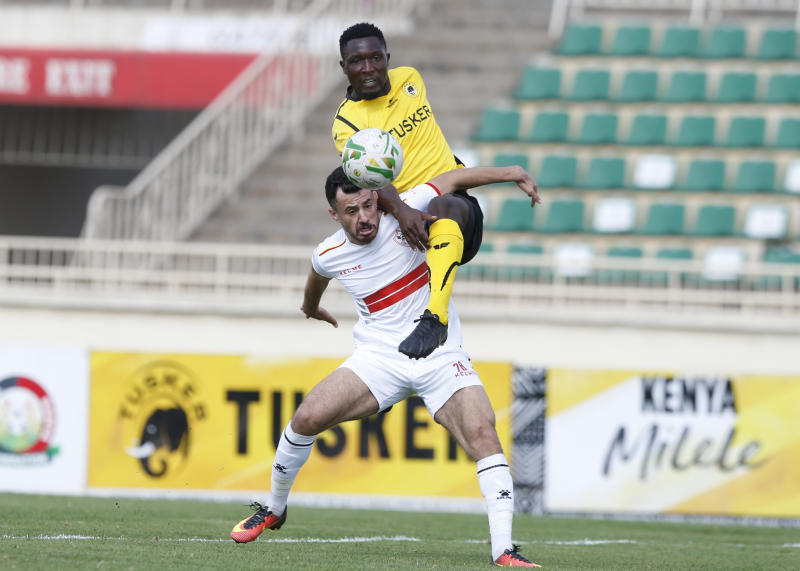 Tusker head coach Robert Matano is optimistic that his side will overturn the first leg result when they meet Egyptian giants Zamalek SC in the return leg of the CAF Champions League second preliminary round in Alexandria, Egypt this Friday.
The brewers lost opening leg to the five time African champions 1-0 at Nyayo Stadium in Nairobi on Saturday.
"It's not yet over for us, I can assure you it's going to be a dog fight in Alexandria," Matano told Standard Sports.
"Losing the game at home isn't bad, it's just a lesson to be learnt," he said.
The former Sofapaka tactician admitted his charges didn't play well against Zamalek in the first half.
He lamented on lack of courage to face the opponents on the big stage.
"Most of my boys have not played on this level. We did not have confidence among ourselves, we were not composed. We need courage, we have to be composed," he said.
"We lacked match sharpness because we have been out of action for sometimes since the league was on recess. We have been engaging some small teams in friendly games which cannot offer the needed resistance for our pressure.
"If the league was on, it could have been easier to identify our mistakes and correct them," said Matano
Matano was however impressed with the changes he made in the second half, replacing Daniel Sakari and Humhprey Mieno with Deogratious Ojok and Kevin Monyi.
"We showed character and urgency in the second half," he said.
The former AFC Leopards tactician urged his players to be ready as individuals first before they play for the team.
He insisted they will be out to turn the tables in Egypt, stating that he has been in a similar situation before and made the impossible happen.
"We saw the way Zamalek are playing, we saw their tactical approach and their system of the game, we are going to do something better in Alexandria," he said.
In order to beat the North Africans who are well known for their mind games, Tusker have already send an advance party to Alexandria to prepare the way for the team ahead of Friday's match.
Zamalek coach Patrice Carteron has declared the fight is not over .
"We expect another big game at home on Friday. We are going to sharpen our finishing," Carteron said.