Police called in as hired goons threaten journalist Nyakundi over push for FKF audit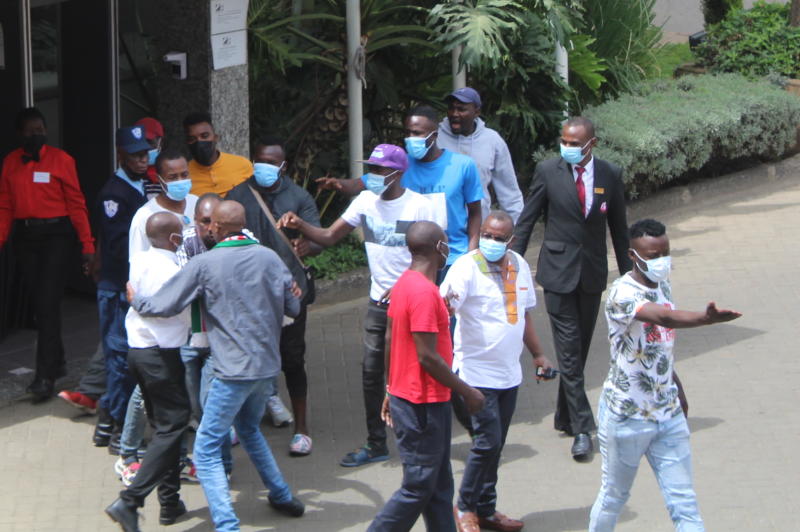 The Kenya Police have averted a possible attack on journalist Milton Nyakundi, who has been at the forefront of calling for an audit of financial probity at the troubled Football Kenya Federation (FKF).
The suspected goons tried to gain entry to a Press Conference convened by the journalist on Sunday, to push for a multi-agency inspection of FKF's finances.
The hirelings arrived at the Ngong Hills Hotel along Ngong Road, Nairobi, causing a commotion as they sought to engage Nyakundi.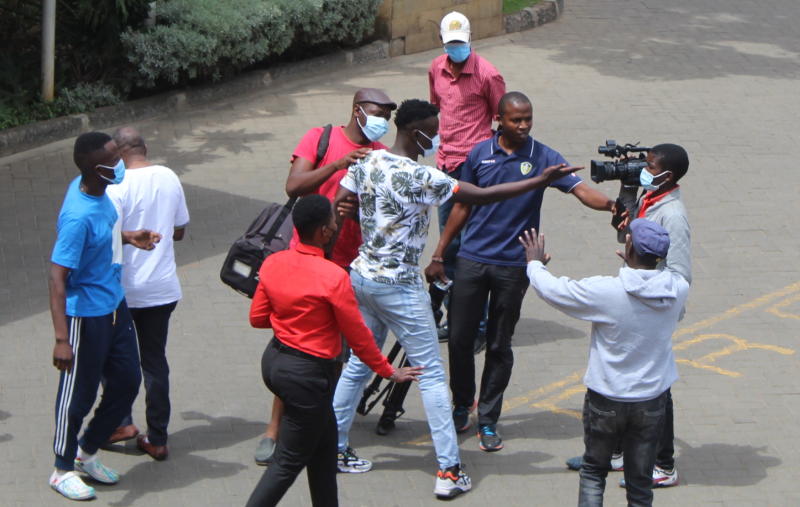 The Police, however, arrived in time to secure the journalist's safety together with the hotel security.
"I am ok, thanks to the Police and the Hotel security team," Nyakundi told Standard Sports on phone.
"I would like to commend the Police and hotel security for their quick response. That somebody sent the goons or even that they did it on their own tells you of something fishy in our game," he said.
"I am not shaken at all to offer my voice for the good of the game. If nobody will speak on the rot in our game, which should be gainfully employing the youth, including these goons then I will," Nyakundi said.
The journalist was the third respondent in a case that FKF had filed a case at the High Court of Kenya seeking to stop the Directorate of Criminal Investigations' Banking Fraud unit from investigating it.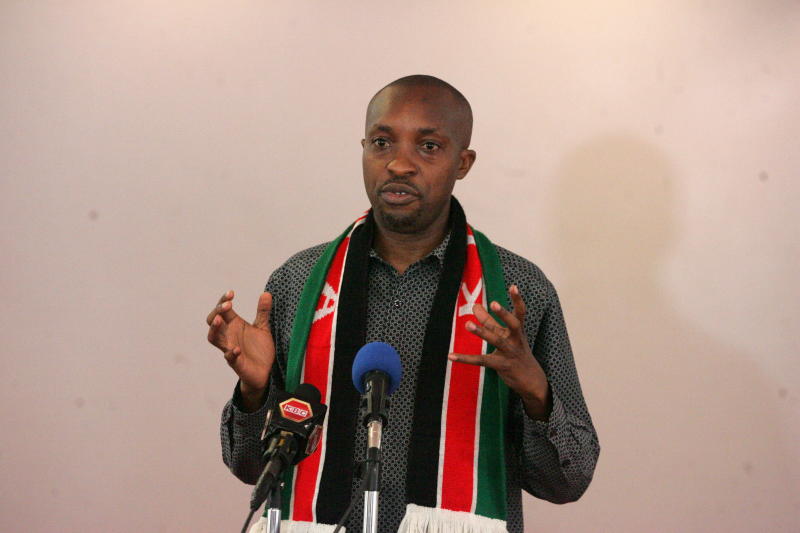 The High Court, however, ruled on Thursday that the DCI had the constitutional right to investigate the troubled football body.
Following the ruling, the Sports Cabinet Secretary Amb Amina Mohamed also directed the Sports Registrar to inspect the FKF books in accordance with Section 52(1) of the Sports Act (2013).
Nyakundi agrees with the directive but insists it should be a multi-agency exercise claiming that he had unearthed financial transactions that would interest KRA, the DCI, EACC and the Public Procurement Oversight Authority as well as the Auditor-General.
"Without these agencies and the civil society, the intricate nature of the transactions could remain buried for good. Kenyans must demand for multi-agency approach," Nyakundi said.