Kenyan champions Gor Mahia issue piracy warning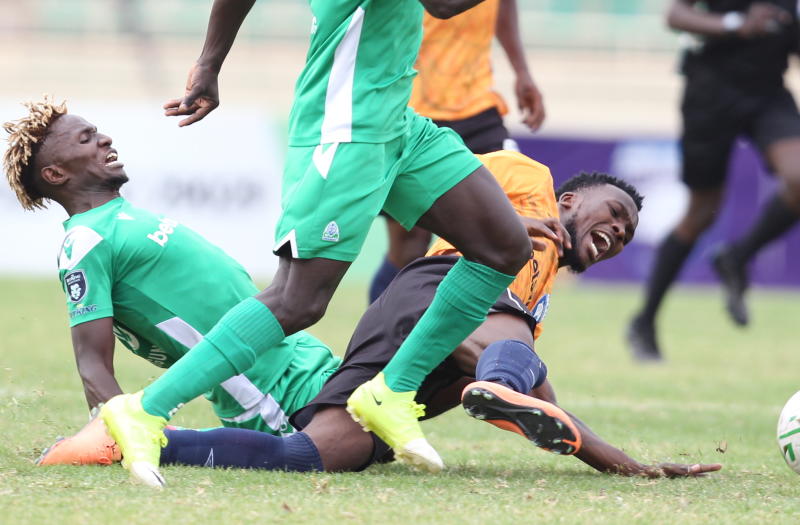 Continued use of the names 'Gor Mahia FC, 'K'Ogalo', 'The Green Army' and 'Sirkal', for commercial purposes, will land you a five-year jail term, Sh200, 000 fine or both, FKF Premier League giants Gor Mahia have announced.
The record Kenyan champions took the initiative, albeit late, to shield itself from losing more revenue, especially in the sale of fake replica jerseys.
Club chairman Ambrose Rachier, a seasoned lawyer, termed the move as "long-overdue" while treasurer Dolphina Odhiambo, whose office is charged to work with relevant authorities in enforcing of the law, warned those planning to violate trademark laws will face dire consequences.
"Gor Mahia is a big brand, but a brand without protection is usually misused. That misuse and loss of revenue are what we are trying to curtail using these trademarks," said Odhiambo.
"There are many people who would want to trade with us, especially in the diaspora, but because we didn't have these (trademarks) it made it difficult for them to participate in building the club.
Of concern, though, is the unpopular decision by the club to trust its stewards to effect the law, though Odhiambo allayed any fear of the stewards will misuse their powers.
"Other than the usual fan base whistleblower, the club has empowered its able stewards to police the illegal use of the trademarks.