Jobita resigns as chairman of Western Stima, to start Kisumu United FC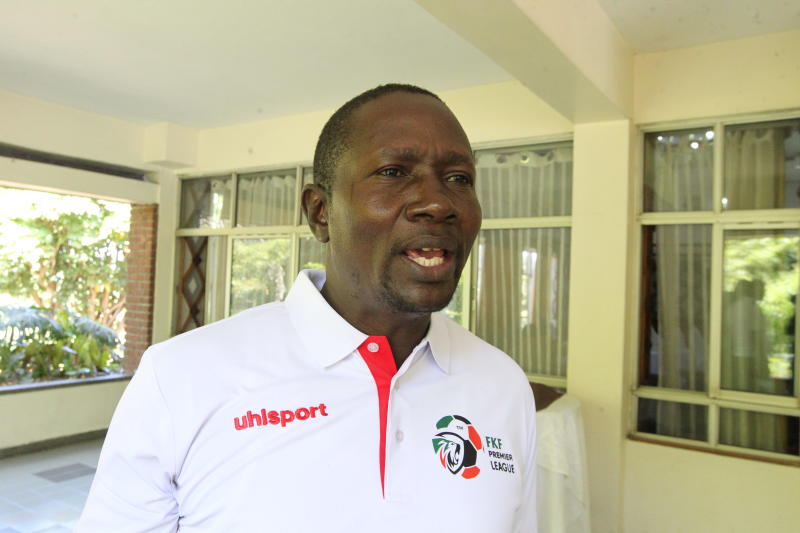 Long-serving Western Stima Football Club chairman Laban Jobita has resigned from his position.
Speaking exclusively to the Standard Sports on Monday, Jobita said he had to end his 14-year stint as leader of the club because of financial and sponsor challenges.
Western Stima FC has been under financial sponsorship from Kenya Power but since the electricity regulator stopped all financial support to the club last year, Jobita said he has been struggling to keep the club afloat.
"I am using my own money to run the club. This includes ensuring the players travel and are accommodated to the required standards in all away matches. This has been a very difficult time and I am seeking for change," said Jobita who joined the club in 2007 as chairman.
Furthermore, Jobita said he wants to distance himself from the brand Western Stima after he failed to agree with Kenya Power on the way forward for the club. He has also left his job working for Kenya Power.
"I am no longer working for Kenya Power and therefore we are going to bring a new dawn at Western Stima," he said.
The 54-year-old football stakeholder however revealed they are going to change the name of the club to Kisumu United Football Club.
Jobita said they have written to Football Kenya Federation requesting for change of name and have been directed to complete the paperwork before the beginning of the 2021-2022 season.
"We have formed a Kisumu United Trustee Board which I will chair alongside James Were as Treasurer and Eunice Dola as Secretary," he said.
Jobita said Western Stima FC will be dissolved at the end of the 2020-2021 campaign.
He said the already formed Kisumu United Trustees will run the affairs of the club until the end of the campaign.
The club is currently one point above the relegation zone.