SportPesa: Sport kits that nurture dreams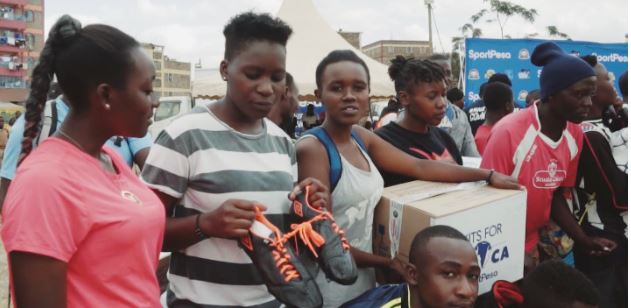 Sport brings the world together. From grassroots to the highest levels, the love of football crosses borders, cultures, races and ages. It is for this unifying reason that SportPesa puts tremendous emphasis on grassroot sports and community development since its inception, a role it plays as a responsible corporate citizen.
Our involvement with communities across the country is tied to the understanding that the sustainability of our business is premised upon a healthy and thriving society. As a major player in gaming, SportPesa has been keen to use its influence for societal wellbeing.
Kits For Africa: Providing opportunities for African football
We play our part by working with communities on the ground to uplift and dignify people's lives, sports teams and bring joy. A significant proportion of profits are invested in sustainable corporate social responsibility projects mainly delivered through partnerships with other organisations.
We consider Football as a center piece of our partnership strategy aimed at touching the hearts and minds of our esteemed customers and the community at large.
Through one of our strategic partnerships, Kits for Africa initiative was born. This initiative encourages football fans in Europe to donate football kits and items to needy teams. Kits for Africa is our pledge to transform lives and support the youth as they pursue sports.
This initiative aims to build and develop football in the community and nurture a pipeline of talent for this sport to boost the industry to create jobs for more Kenyans.
Kits for Africa is our pledge to transform lives and support the youth as they pursue sports.
To date, SportPesa has distributed kits to over 20 counties across the country including Kakamega, Mombasa, Kiambu, and Nyamira; supporting over 3000 teams. The ambition is to at least touch every corner of this country.
This has continued even during the Covid-19 pandemic as teams get back on to the field. By kitting teams under this project, we ensure the highest standards of hygiene are upheld to safeguard teams by ensuring players do not share football jerseys which could increase the risk of virus spread.
Beyond sports: SportPesa touches the whole society
On a beautiful morning recently our team drove to a remote Thangathi Village in Murang'a County where villagers relied on trenches they had dug for themselves to divert some water from the Sagana River for their domestic use.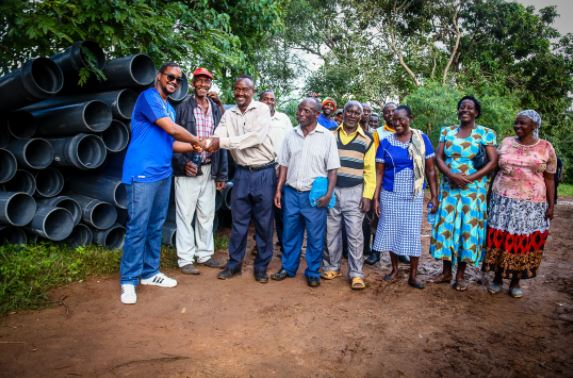 As part of our commitment to support various community activities, SportPesa donated close to 150 water pipes to help the villagers build a proper water distribution system. Today the entire village is enjoying clean healthy water and we all know that water is life.
SportPesa is involved in several other initiatives. We have participated in an anti-jigger campaign, a clean-up campaign, and the Malindi Drive-Safe Campaign targeting tuk tuk and boda boda operators in the area, among other initiatives.
The gaming brand promotes diversity by collaborating with the Albinism Society of Kenya to highlight the plight and seek solutions for these groups of people.
As a Kenyan company committed to our people, we pledge to continue contributing to high impact community programmes and projects that uplift and enrich the lives of Kenyans. As we grow, the opportunity to share that success with society will increase.