Deaflympics: Adjagbe gifts Kenya ticket to quarters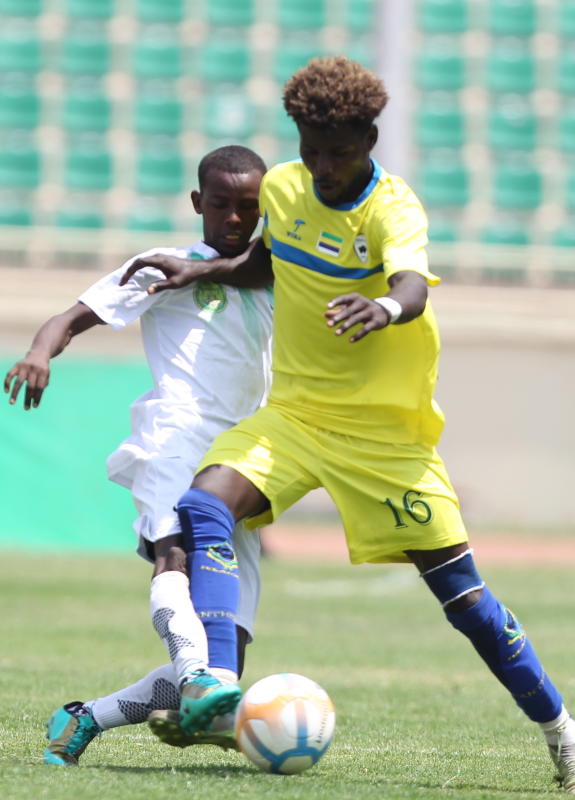 Kenya qualified for the Africa Deaflympics Ball Games Qualifiers quarterfinals as best losers.
The hosts were given the precious gift by Gabon, who edged Somaliland 3-2 in a Group D fixture at Nyayo Stadium, yesterday.
"We are glad to be back in contention for the sole ticket to the 2022 Brazil Deaflympics," Kenya's coach Ben Bella Omukuba said.
"We are going to rectify our mistakes in training on Saturday as we wait for the quarterfinal pairings," he added.
Kenya badly needed either side to win in the encounter between Gabon and Somaliland.
The sides suffered heavy losses (12-1 and 10-1 respectively) against Egypt in their opening games.
Gabon distabilised Somaliland with an early goal by Nzeng Djessy in the 10th minute.
Somaliland pressed on, but were not lucky in the opening half, which ended 1-0 to Gabon's favour.
On resumption for the second half, Gabon piled pressure and stretched their tally to 2-0 through Moussa Onanga.
Ahmed Siad replied for Somaliland with a quick brace in the 63rd and 67th minutes to level the scores 2-2.
The deadlock ensued until the 76th minute when Ibrahim Adjagbe broke lose with a long-range screamer to give Gabon the deserved 3-2 win.
A section of Kenyan fans on the stands cheered Adjagbe wildly for his heroics that gifted Kenya a place in the last eight.
At the same time, Cameroon got a walkover against Nigeria after two Nigerian players tested positive for Covid-19.
The Nigeria contingent will have to undergo a 14-day quarantine.
Omukuba, who has been with the Kenyan squad for just three weeks, said his boys have great potential to cause an upset in the tournament, if they execute their plan well.
"We have improved greatly from the last game we had with Mali," said Omukuba.