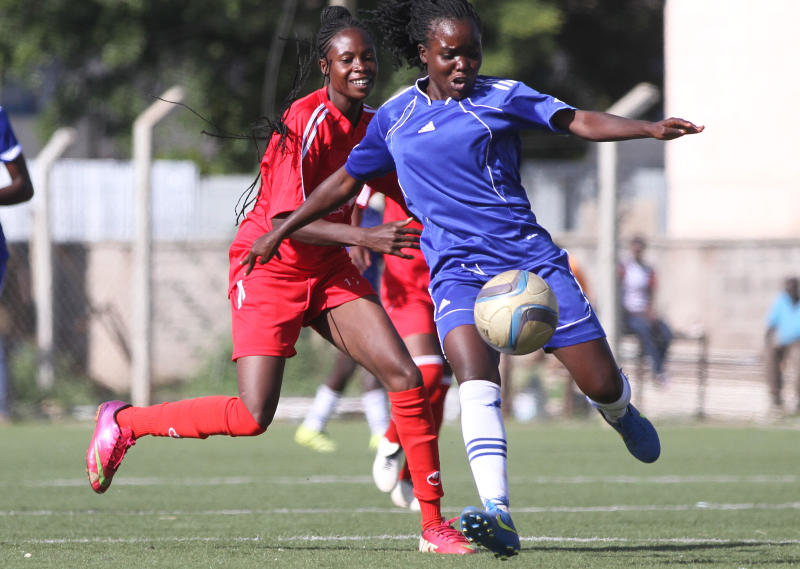 Football Kenya Federation (FKF) Women Premier League defending champions Vihiga Queens are confident of collecting maximum points when they welcome Wadadia at Mumias Sports Complex today.
Queens' coach Alex Alumira said that despite losing his top striker, Cynthia Shilwatso, they are keen on winning their league opener as they start chase for a fourth successive league title.
Shilwatso, who was instrumental in Queens winning a third consecutive Premier League last season joined Spanish side EDF Logrono last month.
"We have had three fantastic seasons where we have dominated the league and I expect nothing less than a win in our match against Wadadia," the coach said.
Alumira, however, does not expect the girls to be fully fit owing to lack of action in the last 10 months, but he is banking on experience to win the match.
"Wadadia are very tough having played them a number of times in the past three years and I expect a tough match. I know the girls will find it hard especially after a long time out, but I trust in the teams' experience to guide us to victory," Alumira said.
Queens clinched their third league title by a massive 79 points last season as Wadadia finished eighth in the final standings despite conceding 57 goals in 28 matches.
Meanwhile, Gaspo FC will be hoping to kick-off the new season a high after beefing up its attack.
They have roped in new attackers in Liseche Stella from Kibera Girls Soccer Academy, Rhoda Nafula from Wiyeta, Diana Wacera from Mathare and Mercy Airo from Kisumu All Stars.
Airo, the immediate former Kisumu Starlets forward, scored 30 goals last season to emerge second best in the charts and Gaspo are expecting her to continue with her stellar performances this season.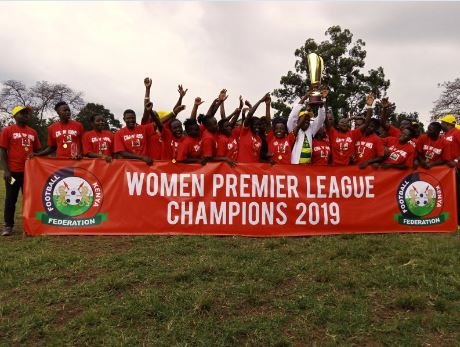 Elsewhere, Kisumu All Starlets head coach Juma Said says they have been training for the past two months in groups and as a team and hoping for a good show as league action starts.
Said believes he will have all the cards to play when they welcome newbies Society Empowerment Project Ladies from Oyugis at Moi Stadium.
He said losing his top striker in Airo to Gaspo will not affect the team going forward, adding that he trusts the players available.
"We have the experience over the new girls, but I will not downplay what they can do because I believe they are a stronger team having qualified for the Premier League."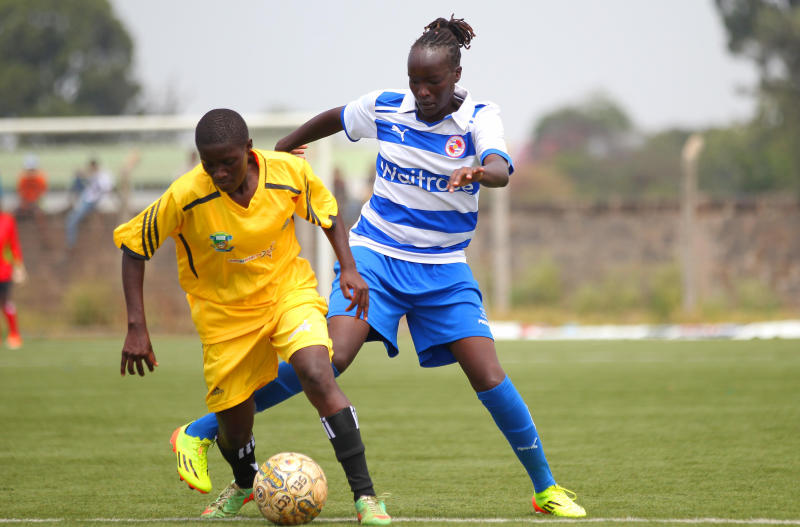 "Our goal is to get all maximum points and I believe in the team which has been training well over the past six weeks. We want to start the season on a high and fight for the title," Juma said.
The league action was set to kick off yesterday but has since been postponed to tomorrow.
This is to pave way for Covid-19 testing of players and team officials of all the clubs in accordance with the Ministry of Health and the Ministry of Sports protocols.