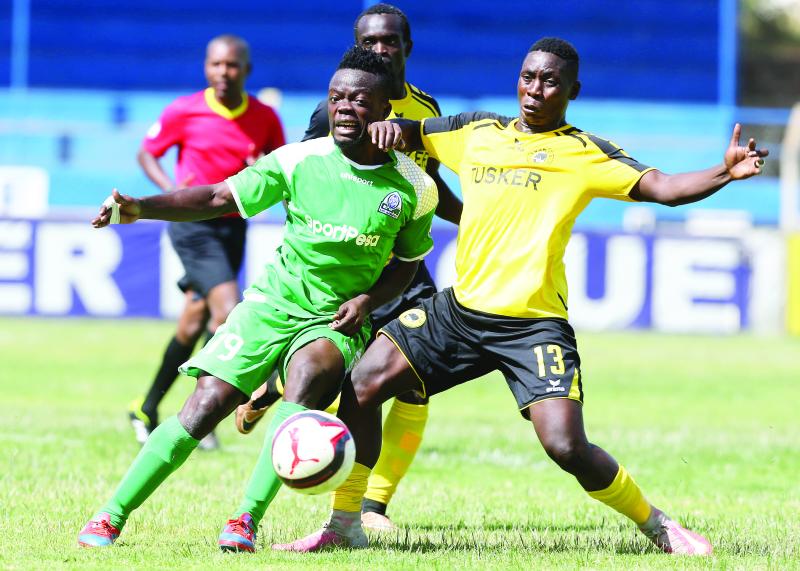 Football Kenya Federation and StarTimes Media will press ahead with the launch of the FKF Premier League broadcast rights deal today that has touched off internal wrangles within league champions Gor Mahia and Tusker FC.
One the one hand, Kenyan champions Gor Mahia, Mathare United, Zoo FC and Ulinzi Stars insist the broadcast rights are their "intellectual property" and FKF has no right to trade with it without their express authorization. On the other FKF insists they own the collective rights of leagues and competitions under Article 81 of its constitution and 13 teams have since signed up.
The position of 11-time champions, Tusker, is pending as Standard Sports understands FKF's request for an endorsement letter is under review by the brewers' legal department. This even as it emerged StarTimes were furnished a Tusker letter dated October 17, 2020, which according to correspondences seen by Standard Sports was recalled by club chairman Dan Aduda on November 10. FKF CEO Barry Otieno then wrote officially to Tusker on November 16 requesting for the endorsement letter, which is yet to be delivered.
At Gor Mahia, chairman Ambrose Rachier was in foul mood on Tuesday when he revealed the club had suspended its Secretary General Sam Ochola for purporting to write an endorsement letter signing away their broadcast rights.
Rachier accused FKF, without giving evidence, of using Machiavellian tactics to force the club to endorse the deal including "procuring by whatever means" the club's Secretary General Ochola to sign off their intellectual property.
Yesterday, besieged Ochola fought back admitting he signed the letter in "good faith". "Yes I did sign the document. We had numerous discussions on this matter at the Executive members meeting, where we resolved to align the club to the newly created FKF Premier league," Ochola said in a press conference.
He added: "Guided under articles 2(b), 11(a), 19, 79 (a) (c) and 81 of the FKF Constitution, coupled with limited time before the league kicks off, and of course our participation in Caf Champions League this weekend in Rwanda, I signed the document in good faith and absolute fairness to our beloved club as the secretary general and it was never because of being coerced, cajoled or blackmailed as the chairman purported."
Ochola went on to put to task Rachier over some withdrawals of from the club's accounts."
Meanwhile StarTimes maintain they followed proper procedure in acquiring the broadcast rights from FKF when signing the 7-year deal worth $1.1 million per year (Sh120m at current exchange rate). StarTimes' Marketing Manager Aldrine Nsubuga said: "Startimes acquired 'Media & Commercial rights' from the FKF. This property is owned by FKF. These include broadcast rights for the FKF Premier League and all other related commercial and media rights. We were aware that the 4-year term for KPL as league managers expired on 21st September 2020. We acquired the rights as FKF PL after the rights had reverted back to the original owners."
The confusion threatens to plunge the new FKF Premier League season expected to kick off on Saturday into further crisis. All the dissenting clubs, however, maintain they will honour their fixtures provided there was express authorisation of Government outlining protocols aimed at combating the COVID-19 pandemic. Sources at the Sports and Health Ministries said football, like all other contact sports, had not been granted the greenlight to restart.