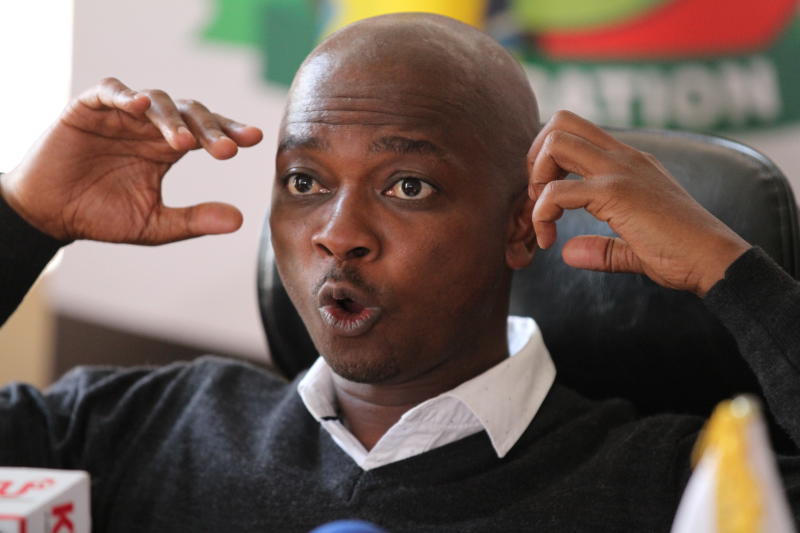 Harambee Stars are set to be thrown out of a hotel in Cairo for non-payment of hotel bill ahead of their AFCON 2021 qualifier against Egypt on Thursday (7pm).
A livid FKF President Nick Mwendwa has told Standard Sports he has been given two-hours to settle the bill or the team is thrown out.
SEE ALSO: Ex-Harambee Stars captain Musa Otieno hospitalised
"The team is out training at the moment but we have received a call to the effect Harambee Stars will be shut out of the team hotel. We don't know what we will do should the hotel go ahead and effect the threat," Mwendwa said.
"Sports Ministry had promised they will settle the bills directly, but to our surprise, nothing has been done," he said.
SEE ALSO: Happy Birthday, Victor Wanyama! – Harambee Stars captain turns 29
Harambee Stars are putting up at the Africana Hotel in Alexandria, Egypt.
Rooney Oyando, who is with the team in Cairo, said the team may not be allowed to leave the hotel for the game at the Borg El Arab Stadium if they will not have paid a dime.
SEE ALSO: About Noah Wanyama as his son Victor Wanyama wishes him happy Father's Day
"It is not a good situation here. It is demoralising, to say the least," Oyando said.
An official from the Ministry of Sports who asked not to be mentioned because he is not authorised to speak to the media said that FKF gave the invoice on Monday, hence not processed yet.
Another Ministry official told Standard Sports: " There are certain Government procedures that if not followed, will make things very difficult to process the money and FKF understands it."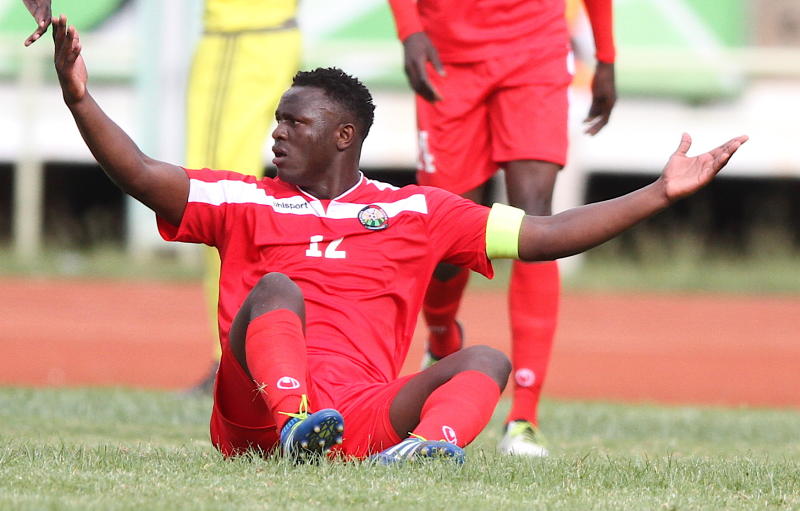 A Sports Ministry official is with the team in Cairo, but Standard Sports understands he is not authorised to carry money. The money, according to Sports Ministry can only be wired to FKF or the team hotel.
Harambee Stars are expected back on Friday and will put up at Safari Park before facing Togo on Monday 7pm at Kasarani.
Mwendwa (FKF boss), however, says Safari Park have not also been paid and is not sure the team will be allowed in.
"I spent my money on Harambee Starlets believing I will be reimbursed. Four days later, nothing. I want to be told what my mistake is.
"I dispatched the team to Cairo with $4000 (Sh408,400) as down payment believing the Ministry will move quickly to settle the bill. Now we are faced with a situation. Why all this?" an agitated Mwendwa asked.
"Why is a Government official with the team in Cairo? How could he travel without the money if he is a State representative now that they don't want to give FKF the money?" Mwendwa posed.