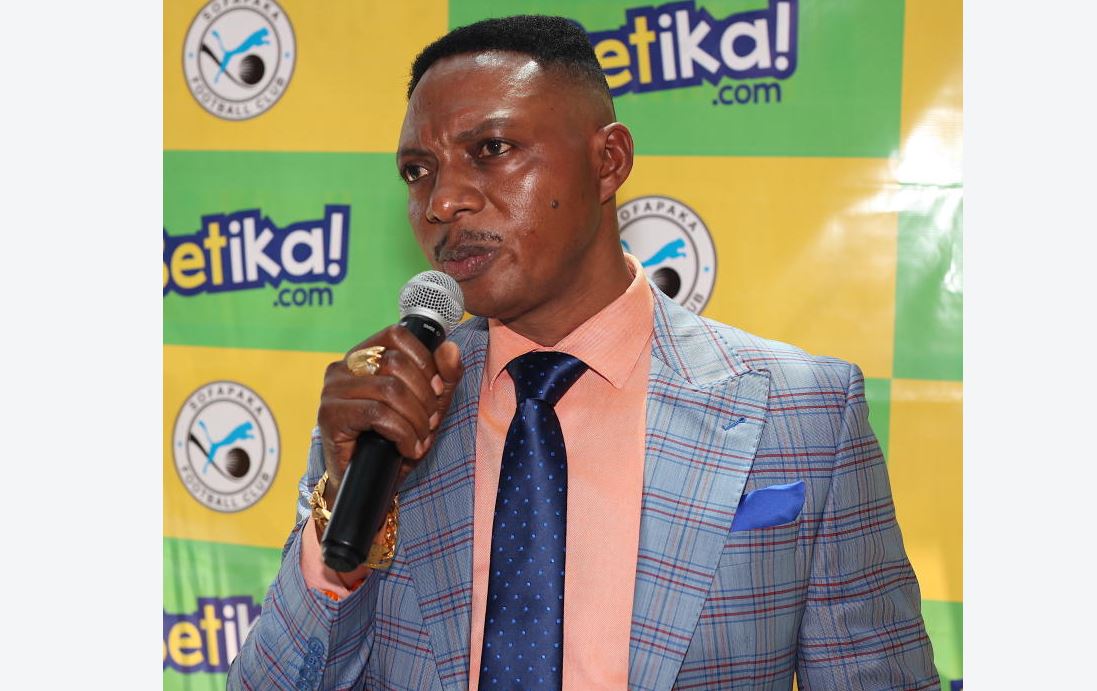 Even as a section of Kenyan Premier League clubs continue to call for the suspension of the league due to financial crisis, Sofapaka and Wazito have termed the idea unwarranted.
The Standard Sports understands that the league's Governing Council will hold a crisis meeting today comprising of the 18 clubs' chairmen at KPL Headquarters with the 'current' financial situation being top of the agenda.
SEE ALSO: They came, saw and conquered: Football stars who faded fast
Kakamega Homeboyz, Kisumu All-Stars, Mathare United, Chemelil Sugar and Sony Sugar are some of the clubs that have reportedly petitioned the league body to temporarily halt the competition that enters round six this weekend after a two-week international break.
Though Gor Mahia chairman Ambrose Rachier admitted that the record Kenyan champions are also having tough times financially since the exit of their sponsors Sportpesa, a unanimous decision on the league will be made after today's meeting in Westlands.
SEE ALSO: Twahir Muhiddin predicts tough KPL battle
"Following the calls by some clubs about the idea to suspend the league due to financial challenges, we have called for a Governing Council meeting tomorrow (today) morning. I cannot preempt the debate, I have to hear what other people say before making the decision," Rachier said.
"We have to sit down and discuss, what's in front of us and how can we solve it; will it be through suspension of the league or not. I think the clubs that don't have sponsors including Gor Mahia and AFC Leopards are almost finding it impossible even to honour matches.
SEE ALSO: FKF's Sh1.2billion five-year deal divides clubs' opinion
"For instance, at Gor Mahia this will be the third month without paying our players since our sponsors pulled out. As to whether the league should be suspended or not it's supposed to be a decision of the entire Governing Council of the Kenyan Premier League."
But for Sofapaka President Elly Kalekwa, whose club signed a new Sh35m sponsorship deal with their sponsors Betika yesterday, suspending the league will have many ramifications on the game.
Even though he sympathised with the referees, who have not been paid since the beginning of the season, Kalekwa questioned how some KPL clubs passed the CAF Licensing requirements.
"In real sense, if we suspend the league we will have many unforeseen repercussions. I think before Sportpesa came, the league was running. First, we will lose credibility and this will affect our national teams' performance in the upcoming AFCON qualifiers as well. Will new sponsors come on board if we stop the league?" asked Kalekwa.
"Will clubs get money for that action? Is there anywhere in our constitution that says if we don't have money we suspend the league? Is there anywhere that the government or an association has to sponsor the league?
"The National Super League has been struggling, have we ever seen them stopping their league? Fifa brought club licensing and I think all of us complied with it and that's why we are in the league."
Wazito Chief Executive Office Dennis Gicheru said in a statement: "I would look beyond the suspension motion. I believe that the latter motion is purely a short-term motion which is driven by football politics. In my view such tough times should call for a critical thought into a long-term solution.
"Let clubs brainstorm on a holistic model from a legal and financial point of view that will make clubs self-sustainable in the future. Suspension of the league is purely a fishing expedition.
"I believe if we package the league into a professional system in terms of marketing then that will attract sponsors and in the long run create a set up that will have financial grounds anchored on deep roots."