How Kenyan stewards forgot their job as Kariobangi Sharks schooled Everton [Photos]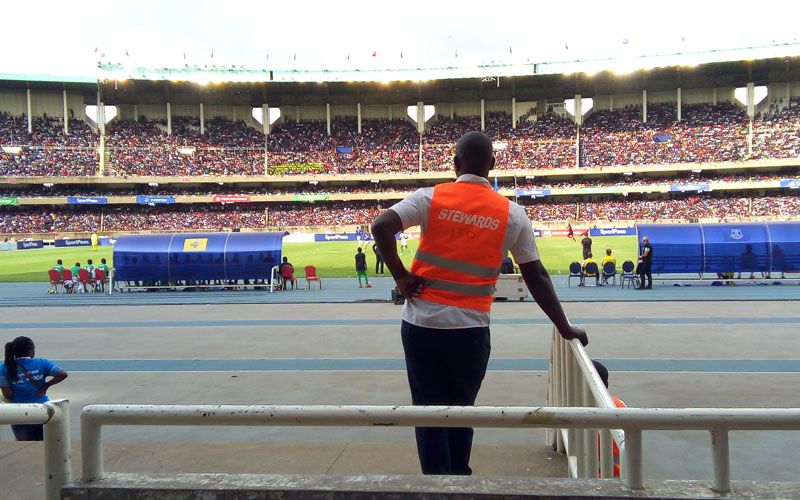 Stewards in a football match routinely are in charge of security - ensuring fans are safe on the stands and in case of a need for evacuation, they are tasked with getting you out safely.
In addition, they ensure you watch the match comfortably and leave the stadium in an orderly manner.
Watching the game is not usually in their job description, as they concentrate on fans' safe stay on the stands, irrespective of how interesting the game is or not.
But the Kariobangi Sharks and Everton clash was different. As the boys from county 047 battled the Toffees, some Kenyan stewards could not help but turn and watch the thrilling encounter at the Kasarani Stadium.
Many of them were pictured keenly observing the action and mingling with the fans.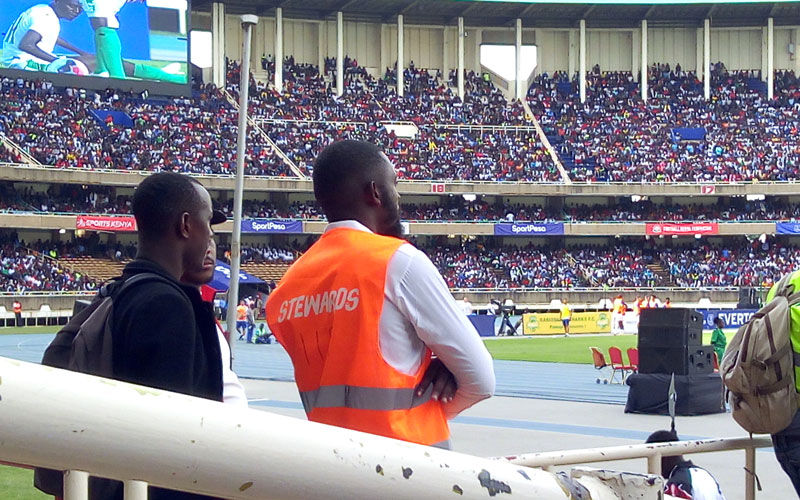 It was quite difficult to differentiate them from the ball boys on the touchline were it not the usual reflectors they put on with the 'STEWARD' label.
Could it be that Sharks were so impressive?
William Muluya's side edged Marco Silva's 4-3 on post penalties after the tie ended 1-1 on stoppage time.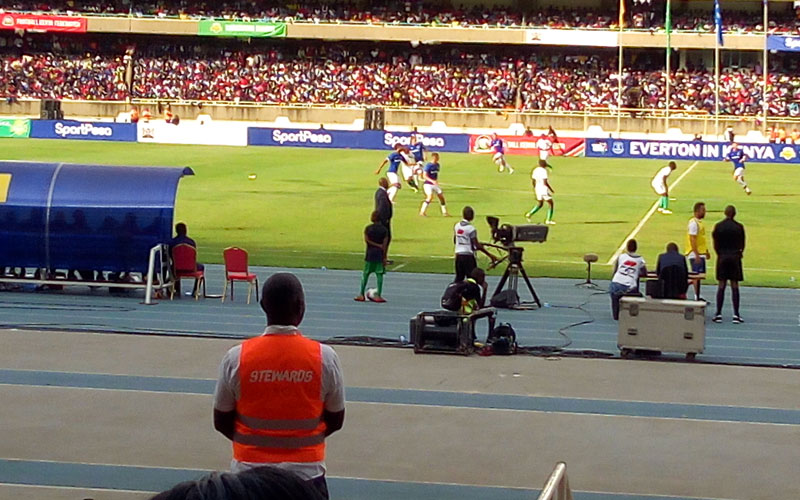 The 2018 SportPesa Shield winners opened the scoring through striker Duke Abuya who made a brilliant run down the right wing to slot home the opener in the 27th-minute, sending the fans in a frenzy.
The Toffees levelled the match in the second half through Joe Williams who perfectly slotted in a free kick from the edge of the box, sending a howitzer below the wall and past helpless goalkeeper Brian Bwire.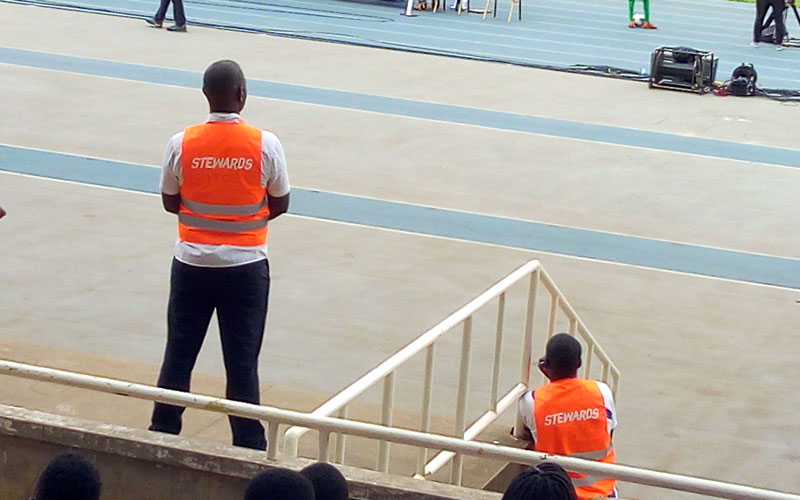 In the penalty kicks, Bwire displayed his goalkeeping heroics, thwarting Dennis Adeniran's effort before converting his own to earn Sharks victory.
The Kenyan-based team went into the history books as the first ever Kenya Premier League team to win against an English Premier side on home soil.